News
Graeme McDowell re-filling 'the confidence tank,' is only two back in Genesis Open in bid for first win since 2015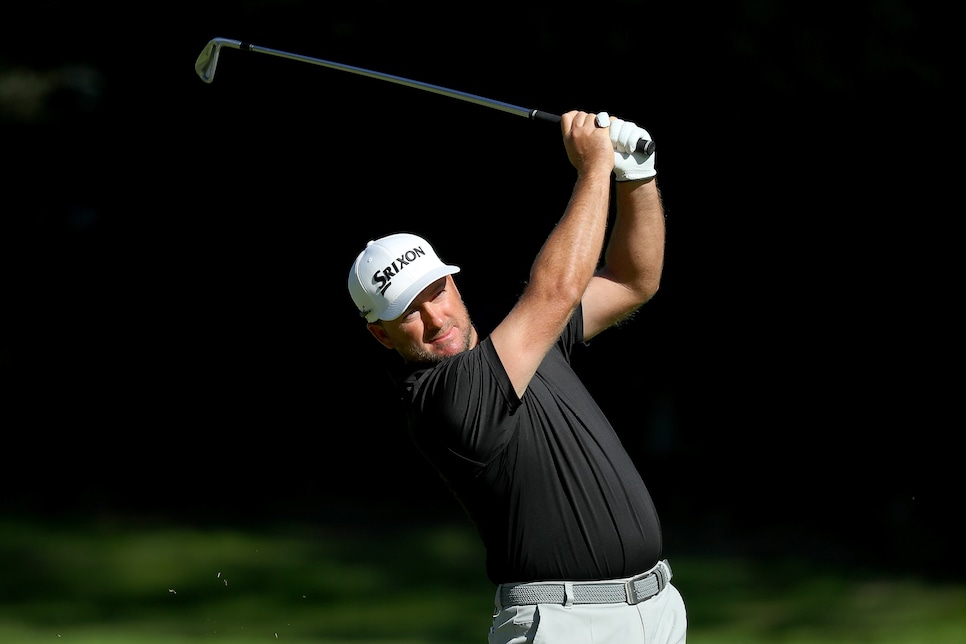 Warren Little/Getty Images
PACIFIC PALISADES, Calif. — Graeme McDowell has gone 59 worldwide starts without a win and fallen to 219th in the Official World Golf Ranking, numbers that have him perilously close to whatever-happened-to-so-and-so territory.
In short, the last few years have been hectic for the 2010 U.S. Open champ, who got married in 2013, started a family shortly thereafter and has been heavily involved in a few outside businesses, including his own restaurants.
Able to refocus inside the ropes again, McDowell's year didn't exactly get off to a great start with three straight missed cuts. But Riviera, a ball-striker's paradise, has sparked him. The 38-year-old Northern Irishman shot a one-under 70 on Saturday to get to eight under and within two of the lead going into the final round of the Genesis Open.
"I'm really excited to be going into the weekend of a tournament at the business end of things," McDowell said a day earlier after posting the low round of the day with a 66. "It's not even about this weekend for me. It's just about continuing to fill up the confidence tank really. That's pretty much the only thing that's missing with my game."
Saturday was a step back in that department but only a small one. McDowell hit just seven fairways and 10 greens but ground it out enough to make three birdies and just two bogeys, leaving him within striking distance of his first victory since the 2015 OHL Mayakoba Classic in Mexico.
"I was genuinely happy enough the way I handled myself today," McDowell said. "I always feel like when you're in the lead going into a weekend, Saturday can kind of be one of the tougher days because you've got it nearly all to lose."
Win or lose on Sunday, McDowell is just pleased that his game is finally heading in the right direction.
"I opened up with three missed cuts this year but walking away from them saying to myself, You know what, I'm really happy with what I'm doing, I'm really happy with the progress I'm making and just stick to the process," McDowell said. "We all love the word 'process,' but all I'm missing is a couple little numbers and a little bit of confidence.
"I've got a lot of work to do this year, and it may not happen this weekend, but like I say, the way I'm practicing and the way I'm preparing myself off the golf course, it's only a matter of time before good things start to happen."