The Loop
Graeme McDowell perfectly sums up America's jealousy towards Tom Brady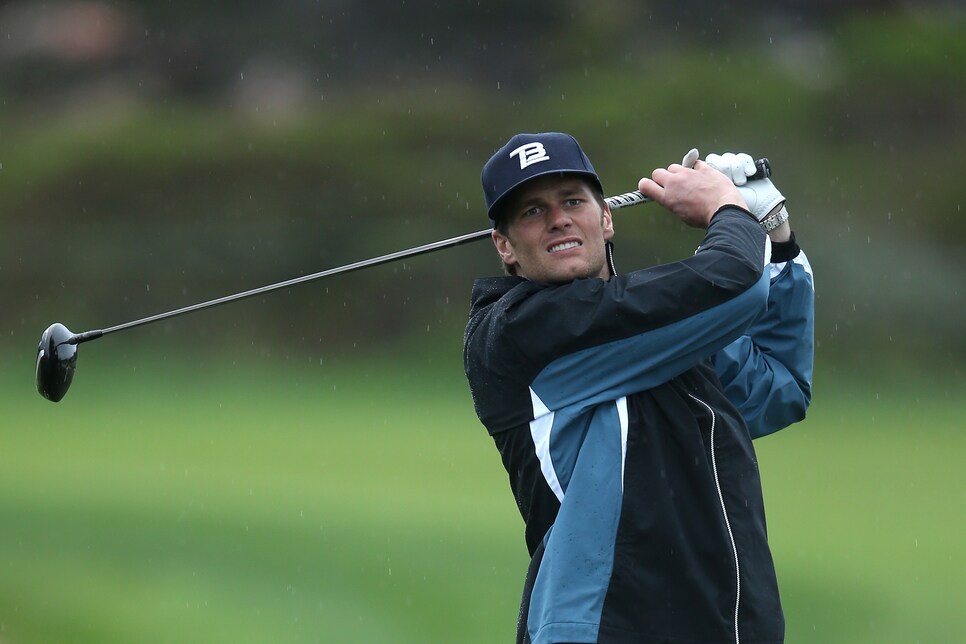 If you live outside New England (or don't call Michigan your alma mater), chances are Tom Brady's not your favorite quarterback. This position could stem from the Deflategate allegations, but in all likelihood, you're just jealous. A sentiment Graeme McDowell knows all too well.
In an interview with the European Tour's Player Blog, the 2010 U.S. Open champ touched on his favorite celebrity interactions on the course, one of which was the Patriots' signal caller.
"I played nine holes with Tommy B in the Bahamas. He's a member at Bakers so we met one day and played the back nine," said McDowell to the Euro Tour website. "He was hitting it about 20 yards by me off the tee and he is a scratch handicap. I said, 'Come on mate, you're married to Gisele, you're Tom Brady the quarterback and you're hitting it 20 yards by me. Stop it. Be bad at something.'"
Those sounds you hear are New York Giants fans yelling that Brady's far from infallible. But you got to admit, the man does have it all. Better yet, G-Mac says Brady's a joy to be around as well.
"He is a ridiculously nice guy, too," McDowell said. "He's probably one of the coolest guys I've played with."
Although McDowell's a pretty cool cat as well. You have to be in order to call Brady "Tommy B" and get away with it.