The Loop
Graeme McDowell is hosting a golf fantasy camp, and it looks spectacular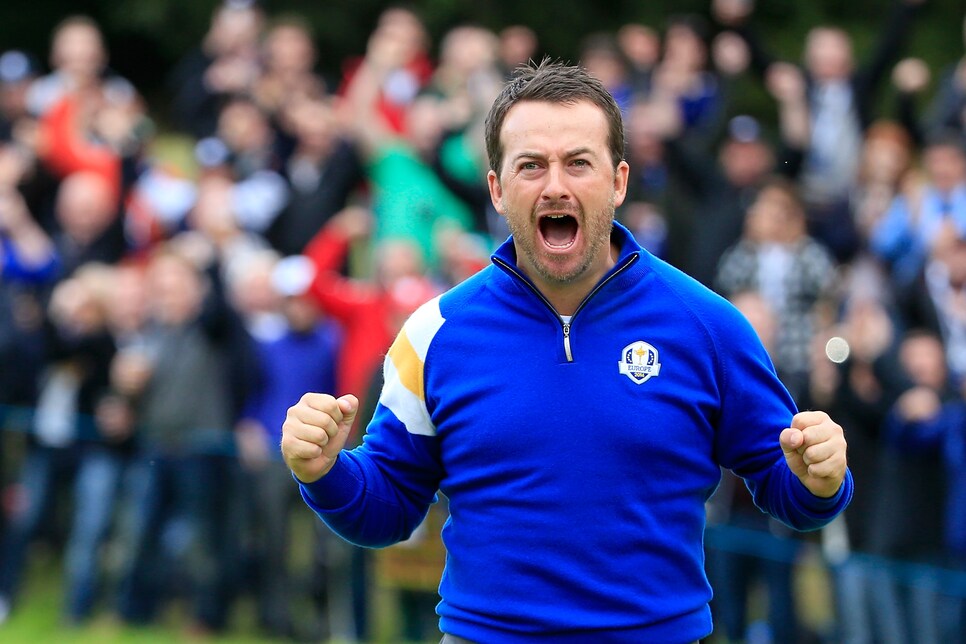 Your hopes of playing point guard for the Lakers or quarterback for the Cowboys didn't come true, but thanks to fantasy camps, you can at least dabble in that dream for a weekend. From racing around a speedway to training at the USA Olympic facility to taking grounders with the Yankees, these sport-centric vacations cater to the little kid in all of us. True, the brochures never allude to countless injuries suffered at these camps -- nothing good happens when a 50-year-old attempts to break up a double play -- but there's something to be said about a medium that turns a childhood wish into reality.
Now golfers can join in on the fun. Though teeing it up at the Masters is out of reach, you can now get a taste of tour life thanks to Graeme McDowell.
The 2010 U.S. Open champion is hosting the G-Mac Golf Fantasy Experience. Hosted at the Ritz-Carlton Grande Lakes in Orlando, this camp includes:
-- On-course instruction from teaching pros.
-- A premium apparel and gift package.
-- Entrance in a Ryder Cup style tournament.
-- Receive a VIP, 3-day/2-night guest accommodations.
-- Social and networking events.
-- Airport shuttles, event transportation, meals, and guest services provided.
-- Interaction with the 37-year-old McDowell, including time on the course with the four-time Ryder Cup star.
The three-day camp begins in February, with limited spots available. Let's hope the Ryder Cup match doesn't end in a fist fight and black eye for McDowell: