The Loop
McDowell playing well on 'un-enjoyable' Olympic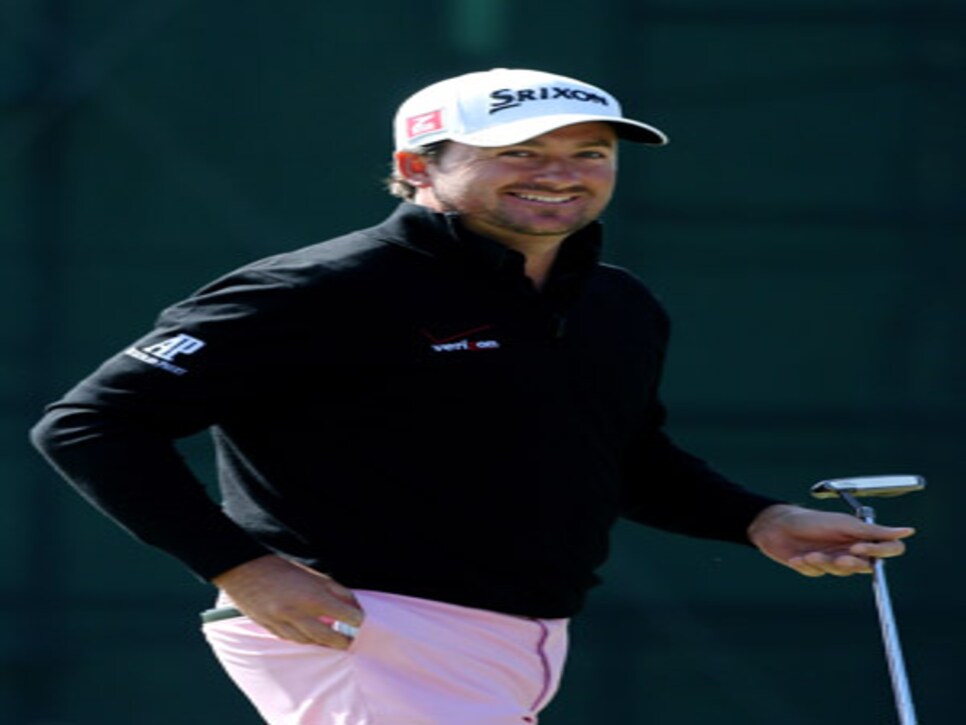 SAN FRANCISCO -- The USGA left the fun at Congressional CC. This year's U.S. Open, says Graeme McDowell, is anything but that.
"My day was as equally un-enjoyable as yesterday," McDowell said after shooting a two-over 72 Friday at the Olympic Club that left him at one-over 141 and right in the thick of things after 36 holes. "It's just tough to have fun out there, I got to be honest with you. It's just a brutal test of golf."
The 32-year-old from Northern Ireland hasn't done much in the major championships since winning the U.S. Open at Pebble Beach GL in 2010 -- four missed cuts in seven majors, a T-12 at the 2012 Masters his best finish -- but despite a bogey at his last hole Friday, he likes his position at Olympic.
"If you had offered me one-over par [through 36 holes] starting on the first tee yesterday having seen what I saw yesterday morning, I would have probably snapped your arm off for it," McDowell said. "Very happy to be where I am. I think I played some really nice golf the last two days [and] made enough birdies [six] to kind of offset some mistakes, which I think is key."
McDowell won at Pebble Beach with an even-par total after 72 holes. That type of result sounds good to him this weekend. "Level-ish, level-ish," he said when asked to forecast a winning score. "I don't see it getting much away from that. There's no rain forecast. It's up to the USGA, really. They can have whatever they want. If they want five-over to win, 10-over to win it, they can hide these pins, but I would have to imagine around level par."
Even if USGA officials don't make the exacting set-up any meaner over the last half of the championship, it will still require all a player has. As McDowell says, "I feel there's a fine line between 68 and 78, there really is. And it's just missing a fairway there and missing the green on the wrong side here and just sort of not holing out well enough. Honestly, 72 can escalate into a 78 in a heartbeat."
The examination plays to the strengths of a relentless golfer such as McDowell. "Those guys," said Nick Watney, referring to McDowell and veteran Jim Furyk (139 after 36 holes), "are definitely tough, and they're able to grind when they need to. Pebble Beach was brutally tough when Graeme won. The same names keep popping up. I think that's for a reason."
The laughs come only after the labor at a U.S. Open, and there are two hard days of work left.
"You've just got to be so much more patient and respect the word 'par,' " McDowell said. "You really got to give par a huge amount of respect. It's a tough mindset to get into, but it's a mindset you have to get into."