News
RANCHO MIRAGE, Calif. -- Grace who? In a tournament that had five Parks entered in the field, the one that seemed least likely to turn up on the leader board was Grace Park, a past champion of the Kraft Nabisco Championship.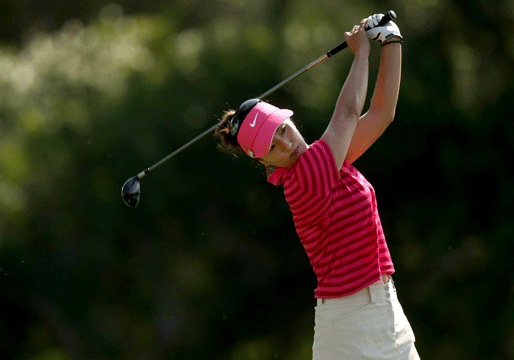 *Park, who won the event in 2004, hasn't had a top-10 finish on the LPGA since the CJ Nine Bridges Classic in October of 2005. Hip and back injuries have contributed to her disappearance, but more than that, she was burnt out, she said on Saturday.
"I'm having fun now," she said. "I think I was burned out. I'm not ashamed of it. I played tournaments since I was 10 years old and never really had a break."
A 10-month hiatus after undergoing hip surgery following the Kraft Nabisco last year served to re-ignite her determination to excel again. Toward that end, she shot a four-under par 68 on Saturday to move into the top 10, temporarily, at least.
It doesn't add to a comeback, necessarily, but it's a start.