Golf Through The Looking Glass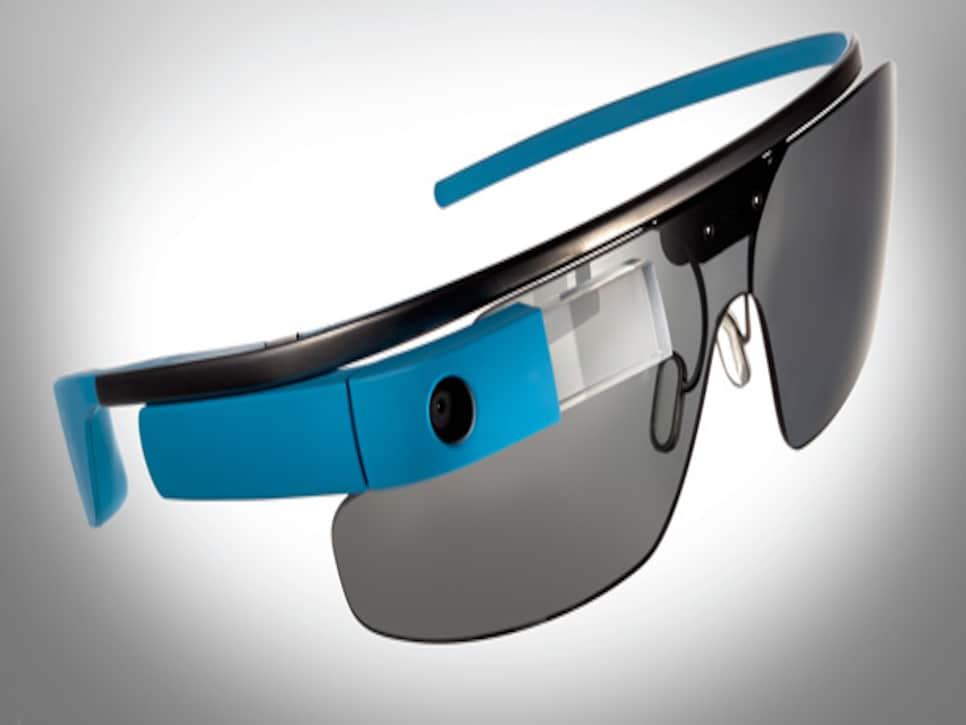 There's perhaps no greater embodiment of the technological age than Google, the company that didn't exist when Tiger Woods won his first major in 1997. Now its newest invention, Google Glass, could have significant applications for golf. Retailing for about $1,500, Google Glass (above) is a wearable computer that sits on your face as glasses do. If you want a photo of that sunset on the 15th hole or want to video a shot through your eyes' perspective, you can do both—through voice command. Worried about those dark clouds in the distance? You can get weather reports instantly, too. And for golfers, that's just the beginning.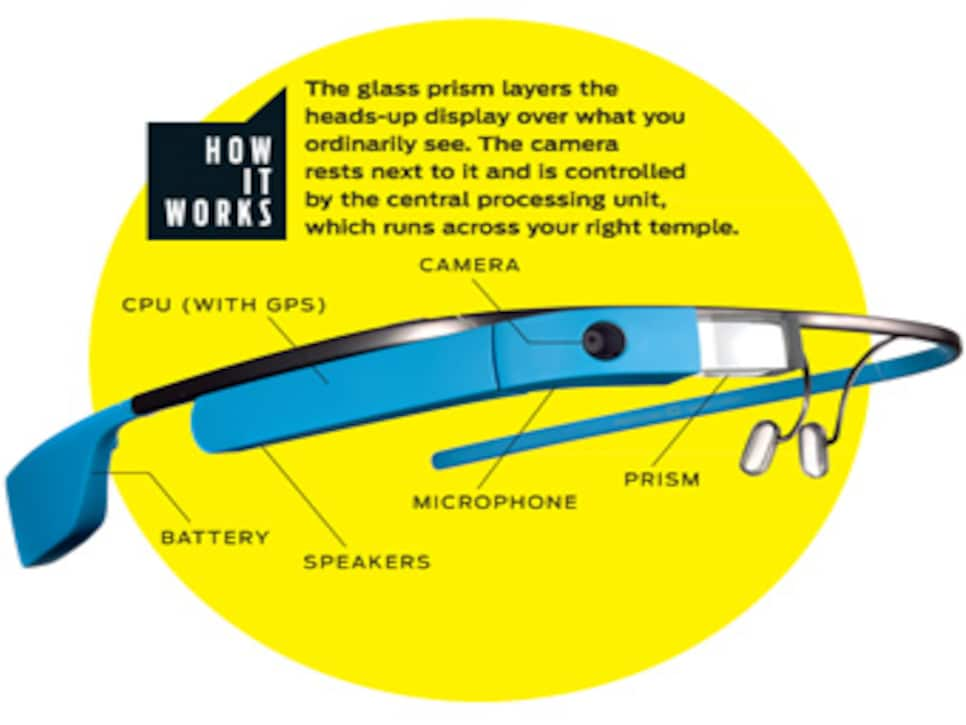 GolfSight, a program developed by the makers of the SkyDroid-Golf GPS mobile app, offers Google Glass-wearers a constant stream of information: yardages, live scorekeeping and aerial hole views (top two photos, below). iCaddy, an app scheduled to launch in early 2014 (bottom two photos, below), offers wind direction, aiming points and club suggestions.
GolfSight creator Paul Goldstein foresees a day when his app can provide users with an overlay of green contours and breaks. What will the game's rules-makers at the USGA and R&A think of that?
"Why wouldn't there be a day when tour players are using these?" Goldstein says. The PGA Tour's Billy Horschel tested Google Glass on the range at the Barclays last year.