The Loop
Good news: Smylie Kaufman isn't driving an old car anymore
Smylie Kaufman's first Sunday at the Masters was a foray he'd rather forget. After nearly dunking his approach on the first and birdieing the second, the PGA Tour rookie played the final 16 holes in 10-over par. That's...that's not going to get it done.
But, on the bright side, Kaufman left Augusta National with a new set of wheels.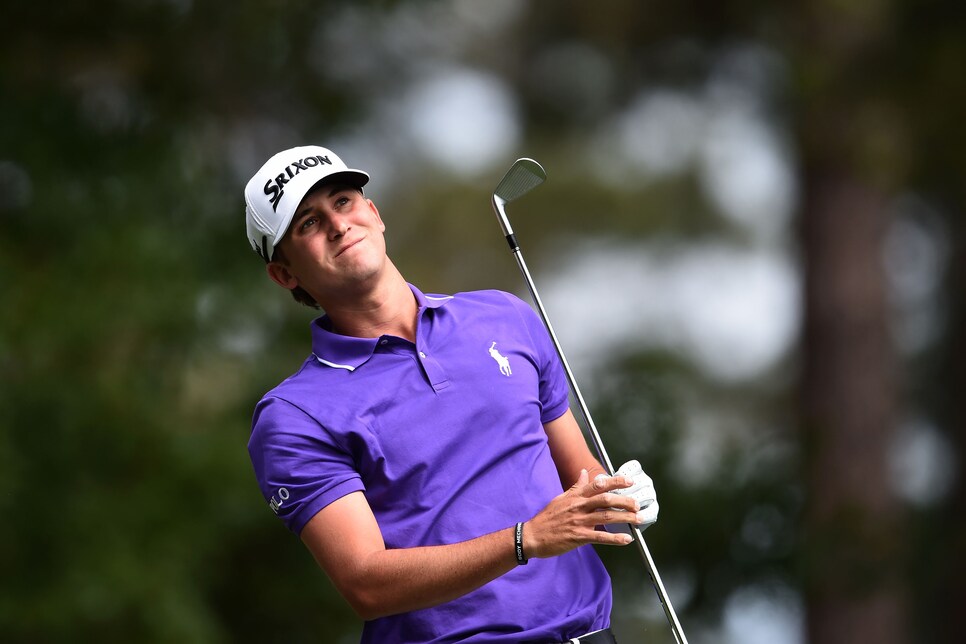 In case you missed it, Kaufman engaged in a lively conversation with Jim Nantz following his Saturday round. During the interview, the 24-year-old Kaufman revealed he still lives at home with his parents, and that he drives a 2008 Nissan Murano. Not the type of vehicle one associates with a professional athlete.
Luckily for Kaufman, Nissan caught wind of this news, and sent the LSU product a new car:
Which, hey, solid gesture by Nissan, and we're glad for Kaufman. However, it's not like Smylie is some journeyman charity case: Dude has banked over $2 million this season. And a 2008 car is old, but not that old.
That sentiment has nothing to do with the fact that I drive an older vehicle and make slightly less than $2 million a year.