News
GOLFTV: Welcome to our new home
Welcome to the all-new GOLFTV experience. The digital home of golf just got even better. We hope you like what we've done with the place.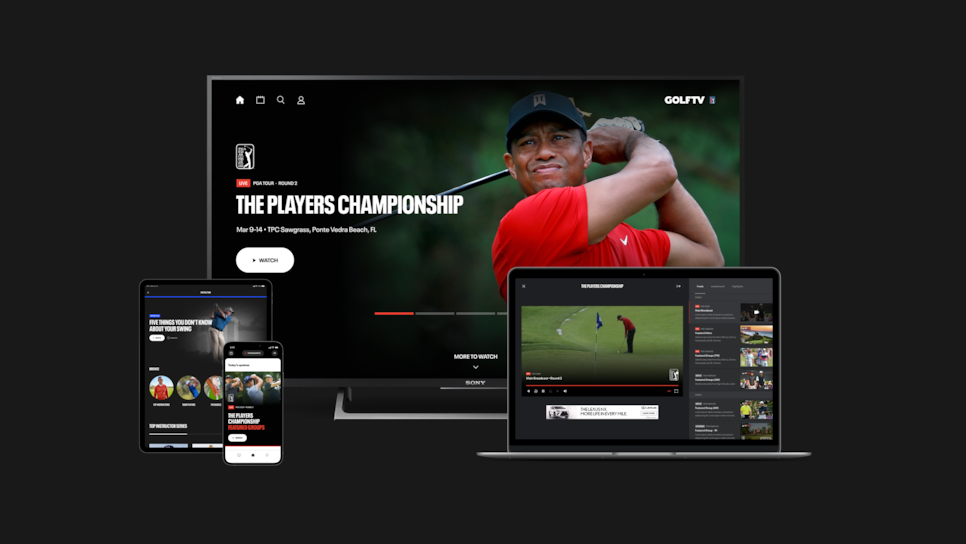 Live golf will always be front and centre on GOLFTV. Our new-look display will have our live offerings in the Tournaments Module, atop of every page on the platform. Coupled with a newly-designed navigation, we'll show you when golf is upcoming, live or available for replay, based on your territory. Seamlessly switch between feeds with just a tap. Once in the enhanced video player, you'll be able to view all of the live action, in addition to bespoke in-play highlights, tournament leaderboard and round replays.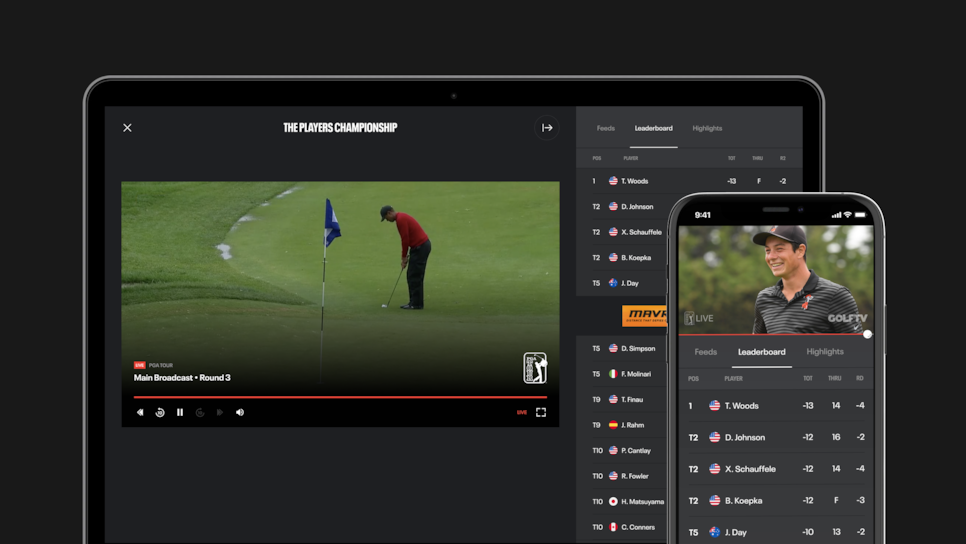 Our new Latest feed makes it easy for fans to keep up with the most important content in the sport. Choose from exclusive content with Tiger Woods, new Golf Digest articles or features from the game's top players. It's everything you need to see from the golfing world in one spot.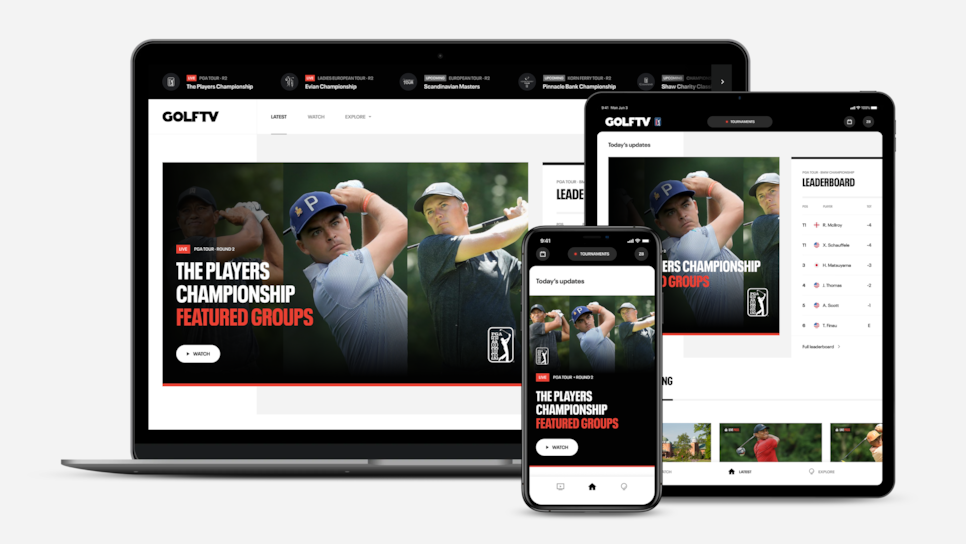 Want to fine tune your short game? Need some driving tips? Our Watch page curates all of the live and on-demand video content GOLFTV has to offer, as well as channels specific to instruction, courses, players, archive and Tiger Woods. Here you'll also find the full Golf Digest Schools lesson archive featuring premium instruction from the game's top teachers.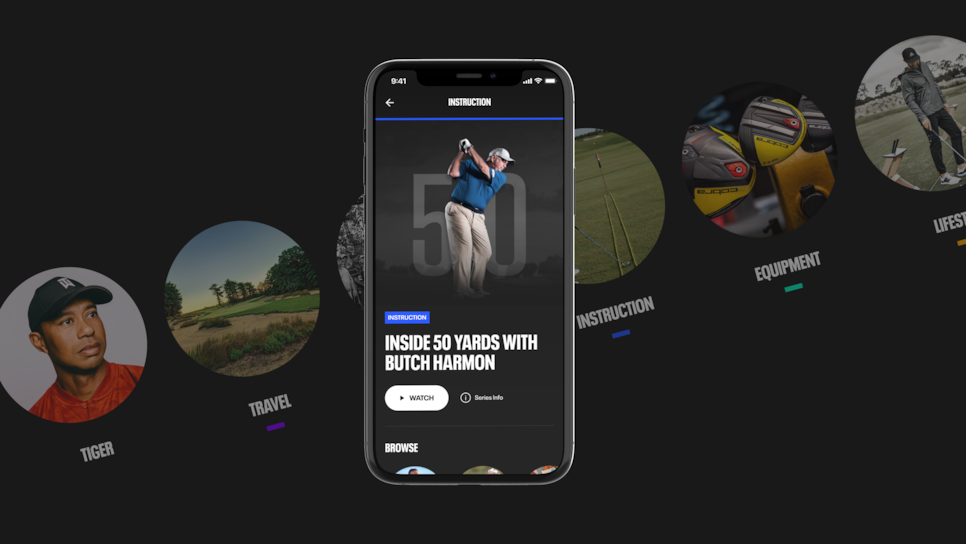 Our Explore page mixes the award-winning journalism from Golf Digest with the full GOLFTV content library. Specific features from your favourite tours along with up to the minute news coverage from the world of golf. Your favourite players, awe-inspiring resorts and tips from the pros – all housed in a single destination.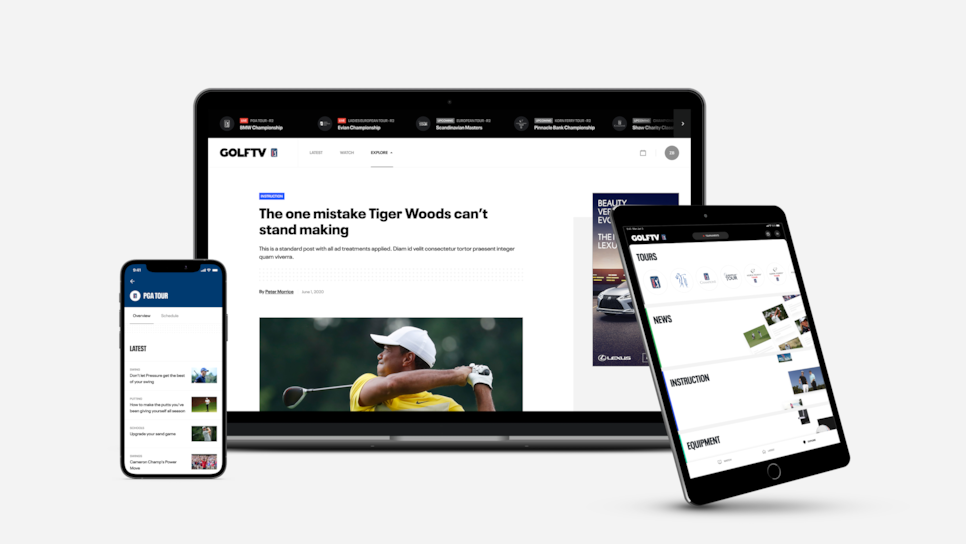 In the coming weeks, we would love to hear from you with your thoughts and feedback. Simply reach out to us via the Feedback Form with any thoughts related to your user experience.