The Loop
Golfstream combines virtual simulation with mini-game and luxury suite experiences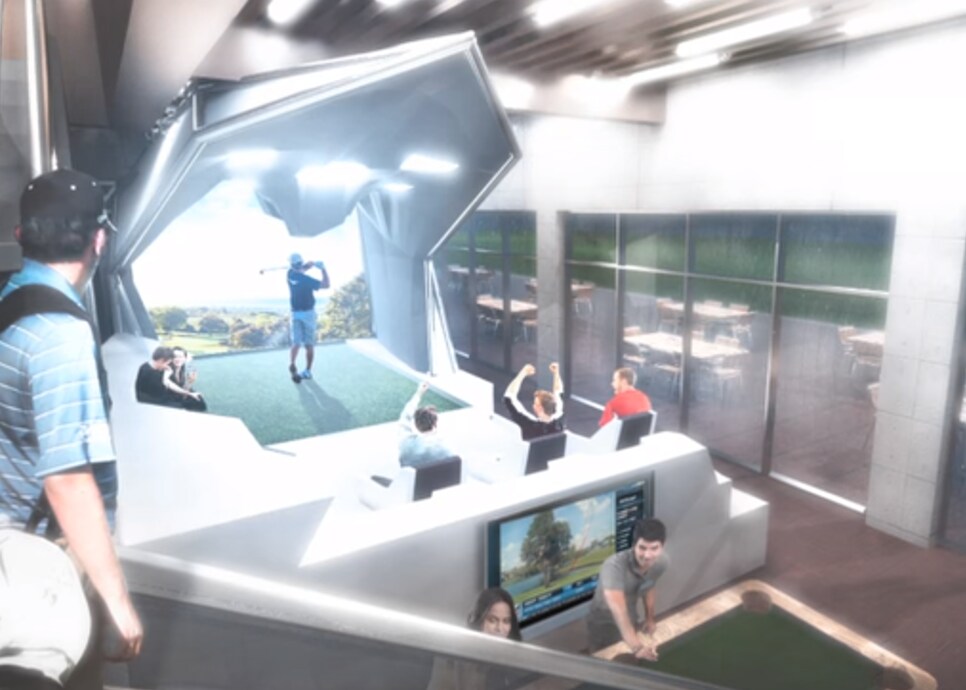 There are dozens of simulator products on the golf market, many pushing the boundaries of virtual reality.
But while these simulators present an authentic visual, they fall short of recreating the full golf experience. This means attempting sidehill putts and dealing with uneven fairway lies, sure, but also the ancillary events that make the sport so enthralling, like making bets with friends or playing mini-games while you wait on the tee box.
Or should we say, most simulators fail in this endeavor. Because the Golfstream Suite accomplishes all the above and so much more:
Golfstream can project paths, as well as simulate bumps and breaks on a putting surface. The game produces an analytical dissection of your round thanks to its motion sensors. Moreover, for those wanting to keep it light, there are a host of side action games like long-drive, chipping and putting contests.
"Golfstream Suite allows you to play tee-to-green golf," Sameer Gupta, cofounder of Golfstream, told GamesBeat in an interview. "But we found during development that people love these mini-games. I basically took the lessons of Candy Crush Saga and Words With Friends, or snacking on games, and applied them to the game of golf."
According to Gupta, the Golfstream experience will soon be available at bars, hotels, arenas and other entertainment-based spots. There will also be an exhibition at Augusta during Masters week.
Speaking of the Masters, Ben Crenshaw, a two-time winner of the green jacket, is one of the product's investors.
"I'm proud to be associated with the team at Golfstream," said Crenshaw. "The way they have used technology to blend the world of golf and entertainment is something that is overdue in both the golf industry and the live entertainment industry."
Kind of puts your weekly game of Golden Tee to shame, doesn't it?