The Loop
Golfsmith, Nike hiccups don't paint full picture of golf business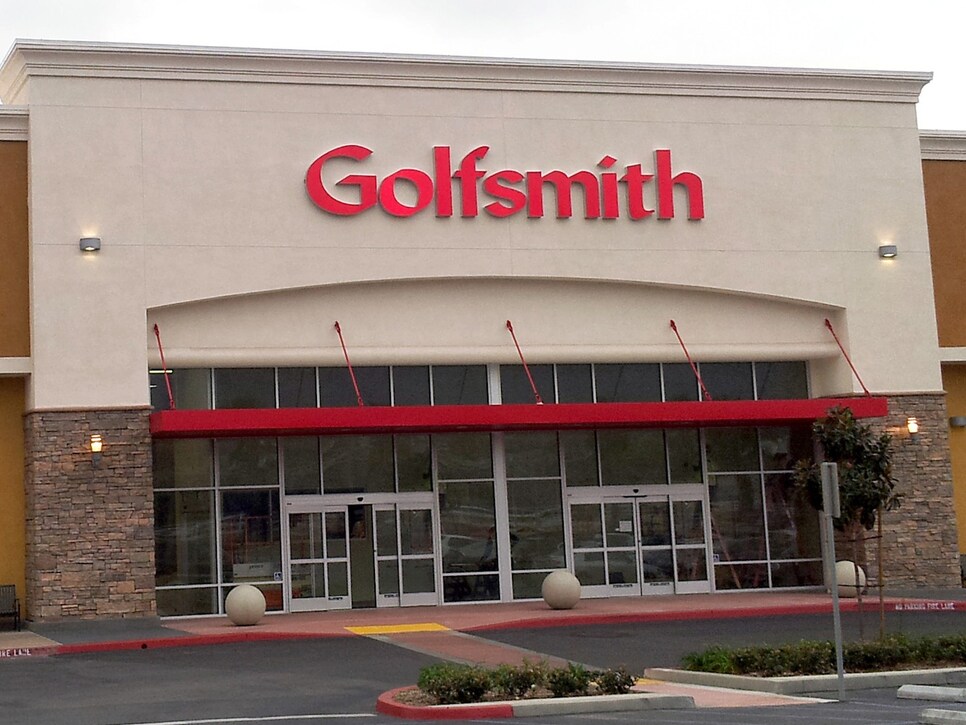 With the news of Nike's exit from the golf equipment business and Thursday's report from Bloomberg that Golfsmith is seeking a new owner and a possible bankruptcy filing, it seems easy to write golf's latest epitaph, but the game isn't entirely encapsulated in a few Brobdingnagian mis-steps, miscalculations and mistakes.
Certainly, the move to sell Golfsmith may reflect a struggling golf retail environment. In fact, the entire retail market is still searching to fully emerge from recession. The year-over-year retail sales growth rate has been steadily dropping for the last five years, and the sales rate increase for 2015 was just 2.1 percent, the lowest since the 2009 recession. In addition, Sports Authority, the second largest sporting goods retailer in the U.S., declared bankruptcy in May, shuttering all 450 stores.
Golf Datatech's numbers suggest sales at on- and off-course golf shops have been trending down across all categories for much of 2016.
But major companies like Callaway and TaylorMade have reported positive growth. Callaway's sales for the second quarter were up 6.5 percent, while TaylorMade says its sales were up 24 percent for its second quarter.
According to Golf Datatech, rounds played were up 5.3 percent in June, and with increased play almost always comes increased purchasing. The fact is those purchases may be coming in different places. In a recent conversation with Ed Byman, chairman and CEO of Global Golf, the largest e-commerce site devoted to the used golf club business, he described his market this way, "The only comment I would make is that we need more supply." PG Professional Golf, which owns the site LostGolfBalls.com, said its refurbished golf ball business had its best year ever in 2015 with 43 million recycled balls sold.
Moreover, the problems (if in fact they are problems) with Golfsmith and to an extent with Nike may actually be problems specific to those companies and not to the larger game and business itself. Nike made a strategic decision to compete in its core strengths, rather than continue to fail in hard goods. It's no different than the company's failure with Bauer in hockey, a market with similar traditional barriers to entry as golf. Nike acquired the Canadian hockey skate powerhouse in 1994 but 13 years later put it up for sale.
Golfsmith's issues may relate as much or even more to real estate investments as driver sales, and they may also reflect changes to the golf retail business model. According to a report from Bloomberg, Golfsmith, with 150 stores in North America, is considering an option for bankruptcy protection. Owned by OMERS, a municipal employees pension fund based in Canada, Golf Town acquired Golfsmith to form the largest golf specialty store retailer in the world in 2012 for a reported $96 million. The Bloomberg report indicates OMERS has been looking for a buyer for the combined Golfsmith International and that a Chapter 11 filing could be part of a sale.
A Golfsmith spokeswoman quoted in the Bloomberg report said "the company's management team is focused on strengthening the company and its business operations to maintain and expand its position as a leading golf retailer."
Certainly, there is more evidence of golf equipment companies looking to sell directly to consumers, and there is plenty of evidence that custom fitters are having positive growth. Even Golfsmith stores are doing hundreds and sometimes thousands of fittings a year. That presents a different business model in terms of the time required to make a sale compared to the days of waggling a driver or wedge in aisles and walking to the cash registers. More than ever and increasingly so, golf equipment is a deliberate, considered purchase. A case in point is the one golf equipment company that's generated more internal buzz than any other brand, high-end startup PXG. Its clubs are only sold through an extensive fitting process.
In fact, with the new consumer focus on fitting, high-end national retail fitters like Cool Clubs, Club Champion, The Club Fix and newcomer True Spec are continuing to expand, and across the country, independent custom fitters like those in Golf Digest's 100 Best Clubfitters are busy. Bill Weitzel, whose Conquest Custom Golf near Cincinnati has been honored three times in Golf Digest's 100 Best Clubfitters list, said in a recent note, "My business has grown five to 10 percent a year since the year 2000 and I am currently 30 percent ahead of last year, buried in fitting appointments and clubs to build."
Meanwhile, golf megastore PGA Tour Superstore just opened its 26th store. The new 41,000-square foot operation in Minnetonka, Minn., has five hitting bays, seven practice bays and a 1,500 square foot putting green. And the company is looking to expand, with CEO Dick Sullivan telling the Minneapolis St. Paul Business Journal, "We are already securing locations that we think are viable for us across the United States."
At the end of a tumultuous week, it's worth remembering that the game is more than a few corporations. And there is a difference between companies in golf making bad business decisions and golf being a bad business.