The Loop
GolfSharks: Daily fantasy golf has arrived
Face it, indifference is largely the reaction to the first round of a professional golf tournament, even the first two rounds. But what if…
What if one could have some action on it? Enter GolfSharks, a new online daily fantasy golf experience designed to do what DraftKings doesn't do.
GolfSharks, now in a beta-test stage, offers one round, two round and four-round games, unlike DraftKings, which features only a four-round game, and GolfSharks does so without drafts or salary caps, also unlike DraftKings.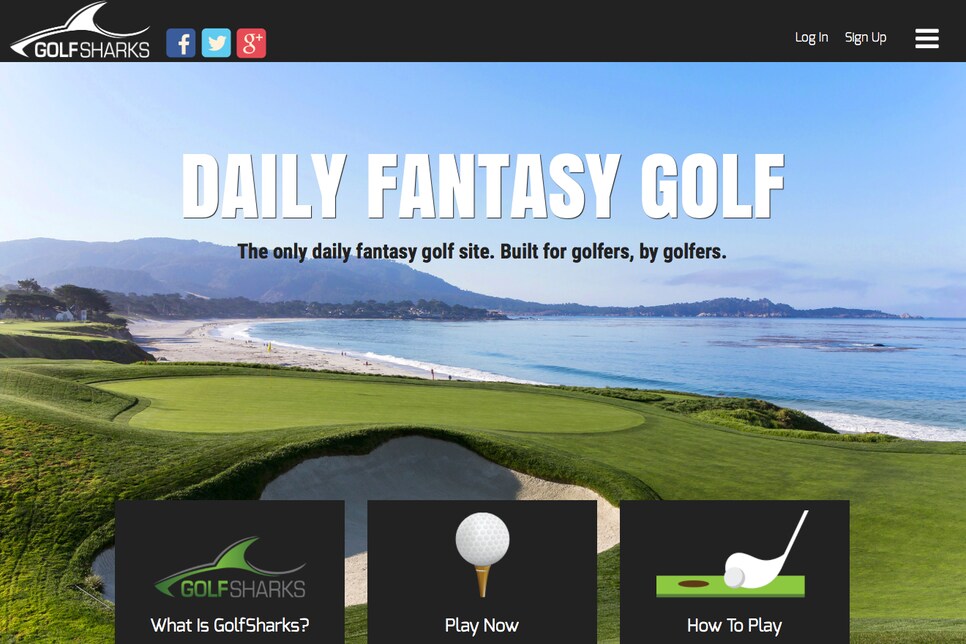 The idea emerged from a group of Sacramento, Calif., golfers. "About a year ago, we had the dumb idea, let's get into fantasy sports," Jim Donovan, a real estate developer heading the group, said. "Let's see if we can't make an online platform for golfers, really serious golfers, and maybe make a nickel doing it."
Players choose a six-man team, with at least one golfer required from the field at the European Tour event. This was done to ensure its legality in a still unsettled field, Donovan said.
They retained a well-known sports attorney, Marc Edelman, to help them through the legal morass. "He said golf is a gray area for fantasy sports. The reason is because the 2006 Unlawful Internet Gaming Act says a roster must be composed of players from multiple events," Donovan said.
A golf tournament is a singular event, notwithstanding four rounds, the way DraftKings sees it.
"We said, 'let's do it the right way, make it legal,'" Donovan said. "'Let's include a European Tour event and a PGA Tour event.'"
They're examining expanding it to include Nassaus and even incorporating LPGA and PGA Tour Champions events and player.
"It's extremely engaging," Donovan said, speaking from his own experience. Now he and his cohorts are banking that others will feel likewise.