The Loop
GolfSense delivers instant swing analysis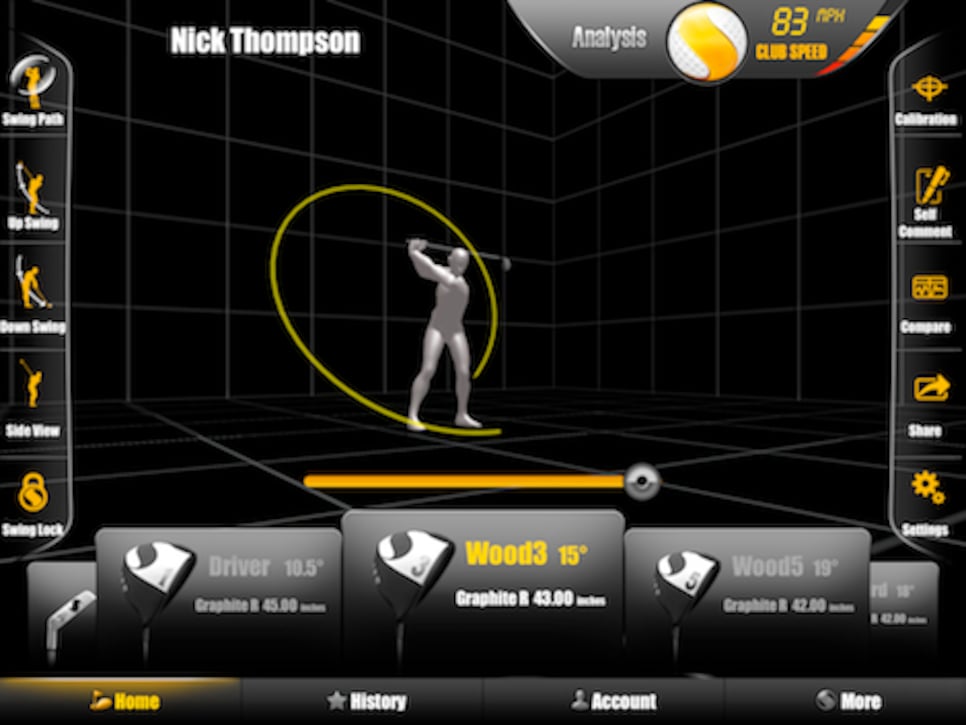 When the brands Apple and Microsoft are invoked, it tends to get one's attention, as it has in the case of GolfSense, a 3D swing analysis device that attaches to a golfer's glove and provides instant feedback to an iPhone or iPad.
GolfSense is the brainchild of Robin Han, who once worked on software and sensors for Microsoft Research Asia and has a PhD in aeronautics and astronautics from Bejing University. The device, which retails for $129.99, is now available at all Apple stores in the U.S. and Canada.
The information it provides includes clubhead speed, estimated carry distance, swing path, swing plane, tempo and even tips on how to fix what might be wrong with your swing.
"We've been working with a couple different professionals, one of them Brett Taylor in the Sacramento area," said Jason Fass, CEO of the company. "We view our role in this relationship as providing you with the data and high-level tips: 'We notice this, you should look at the following things.'"
The device weighs only 17 grams and attaches to the back of the golf glove. It is equipped with four motion sensors that relay information via a bluetooth connection to an iPhone or iPad that has the free app installed on it.