The Loop
Golf's role in Steve Kerr spurning Knicks in favor of Warriors
"KERR PLUNK!" the headline on the back cover of the New York Daily News read today. The story was about Steve Kerr declining an offer to coach the New York Knicks while accepting the Golden State Warriors' head coaching position.
So, what were the factors in rejecting an offer from NBA icon and Knicks' president Phil Jackson? One of them was golf. Is there anything the game can't do?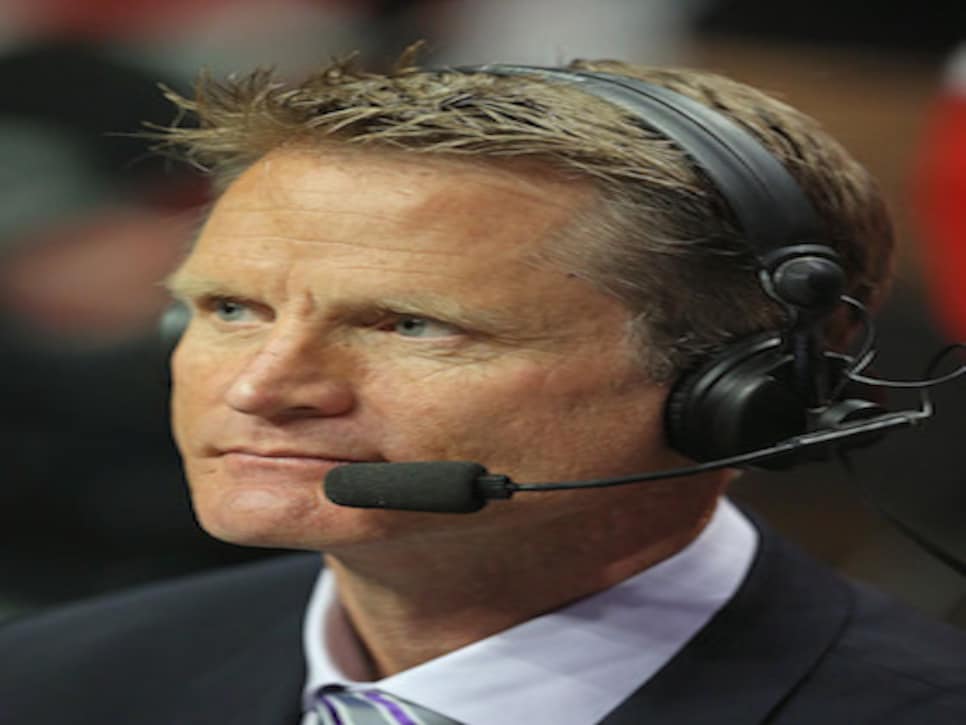 Kerr is a friend of Joe Lacob, the Warriors' owner. "I've known Joe actually a long time through a mutual friend, a venture capitalist in the Bay Area," Kerr told Tim Kawakami of the San Jose Mercury News. "So we've been on golf trips together."
Lacob said virtually the same thing. "I knew him through friends — and through golf, quite frankly," Lacob said in this USA Today story. "I've been on golf trips with Steve before, so I know him socially for many years."
Kerr, who signed a $25 million, five-year contract to coach the Warriors, lives in Rancho Santa Fe, Calif., and is a member of the historic Rancho Santa Fe Golf Club, host of the original Bing Crosby Pro-Am. Kerr's handicap index is 4.3.
Lacob, meanwhile, is a member of five golf clubs in California: Cordevalle in San Martin, Tehama in Carmel, the Quarry in La Quinta, Stanford in Palo Alto, and Sharon Heights in Menlo Park. His handicap index is 10.1.
His Warriors' biography notes that he is "one of the original partners in the Pebble Beach Company, an effort formed to bring the historic Pebble Beach resort and golf course back to long term American ownership."
Kerr has been working as an analyst for Turner Sports.