The Loop
Golf's Olympic tournament hasn't started, but it's already looking like a success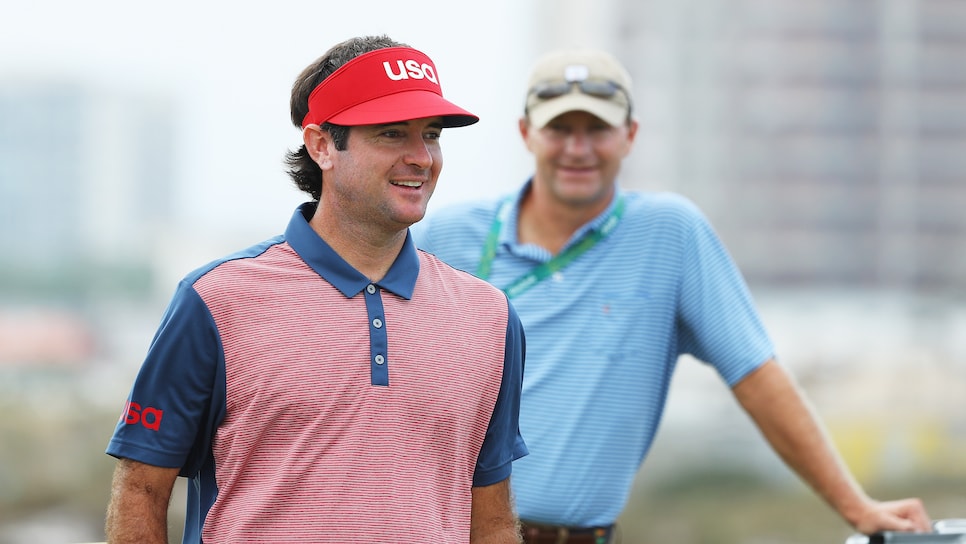 RIO DE JANEIRO -- I think it's going to go well.
Now that I've been at the Rio Olympics for two days and seen the golf venue and felt the vibe, to quote Ben Crenshaw, "I have a good feeling about this."
Not about the prospects of one of the four U.S. men winning gold, although as Rickie Fowler said, they are the only team with a chance to sweep the podium.
But simply that golf in the Olympics will be a success. And really, for only one, but essential reason: The players who bought in and came to Rio have seen their expectations exceeded.
The word of mouth from the participants will be vital to golf remaining in the games beyond 2020 in Tokyo. And so far, it has all been positive, even profound. Consider the words of Germany's Martin Kaymer on Wednesday, whose exposure to the nobel efforts of the world's best in less celebrated sports engendered an attitude of gratitude.
"We are very lucky that we have a sport that is in the spotlight a lot and our status as athletes and as humans and we live higher than others because we are in the media," he said.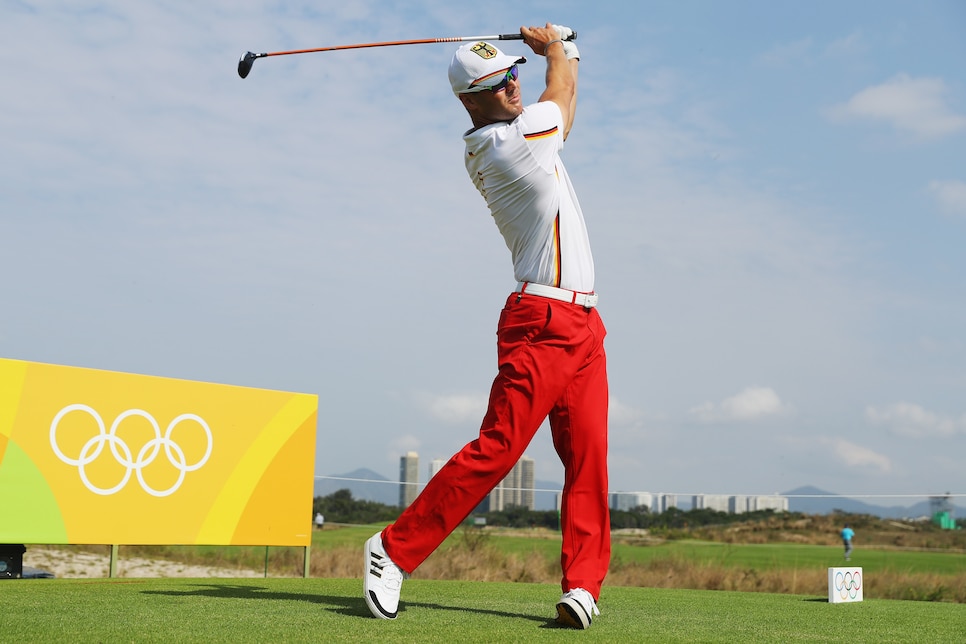 The positive reviews will mean that much more because Rio -- beset with economic and political turmoil -- leaves a lot to be desired as a meeting place for the world. There is always handwringing and carping before any Olympics, but as one NBC veteran who has attended every venue for the Games over the last two decades said, "This one feels different."
Rio is naturally beautiful, as the telecast shots of the iconic coastline drive home, but other than the stadiums and arenas where the games are played, including the Olympic Golf Course, the infrastructure and amenities are inferior quality in architecture and workmanship.
The five-story media center was built in a rush, with unfinished rooms everywhere and unreliable plumbing. In our apartment, built specifically to house visitors to the Olympics, a mirror over the bathroom sink shattered in the middle of the night. It had been held up by four strips of double-edged tape.
It's the cut-rate Olympics. Cariocas (Rio natives) use a word -- "gambiarra" -- that describes last-minute, improvised, slapdash fixes that they define for Americans as "doing a MacGyver." In golf terms, it is not inaccurate to refer to the Rio Olympics as a crazy scrambling par.
Cariocas are charming and upbeat. But they are also fatalistic, familiar to a system in which rich and poor are a galaxy apart. The favelas -– hillside ghettos -- are picturesque with their mosaic of bright color, but if you saw the movie "City of God," heartbreaking even from a distance.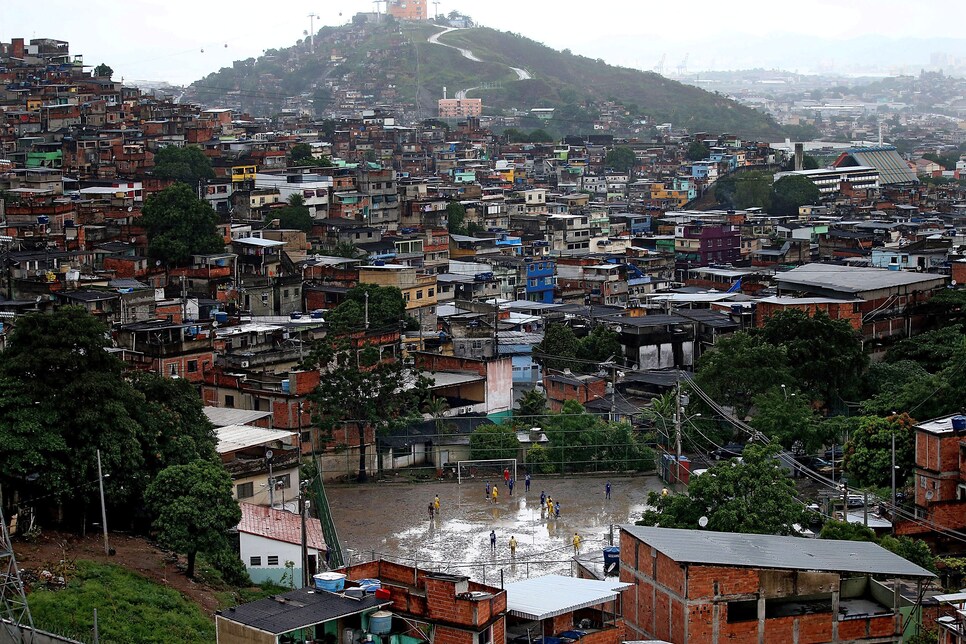 On my flight from Miami, I sat next to a native, a professional poker player in his 30s, with a love-hate relationship with his city. "I would never live in Rio again," he said. "So many people without a living wage makes the quality of life bad. And it's not in the politicians' interest for the people to get educated, because it will only shine a light on corruption."
Even the golf course was rushed, but designer Gil Hanse, who simply refused to be defeated by bureaucracy and delays, and superintendent Neil Cleverly, who brought Zeon fairways from Texas and Seashore Paspalum greens from the University of Georgia, performed a minor miracle. It's a very good course that will show beautifully on television.
But golf's best asset in Rio will be the Olympic spirit. The overall mood of players is evocative of the favorite feel-good event I know -- the Office Depot Father & Son, where hard-bitten veterans get gooey over the chance to share their life's work with offspring whose respect for their dads dramatically increases after being thrust into the competitive arena.
Danny Lee, the former U.S. Amateur champion and now 45th ranked player in the world who is representing New Zealand, came to Rio with a lot of misgivings -- about Zika, security, investing late-season energy on a no-pay event in a faraway land. But after only two days, "I'm absolutely loving it," said the 26 year old, who is staying in the Olympic village and stargazing in the dining hall. "It's 100 times bigger and better than I expected."
Even though golf is not a team event, Lee said he felt like he did playing men's amateur teams.
"Yeah, because I'm part of my country's team," remarked Lee. "The Olympics have made me feel more accepted as an athlete than I ever have."
The Americans -- Fowler, Bubba Watson, Matt Kuchar and Patrick Reed -- were a loose bunch at their Wednesday press conference, conveying an easy camaraderie and making clear they'd had no problems with mosquitos or security. Yes, grabbing the gold would be great, but the experience had already been its own reward. Asked if he would gamble on the 72nd hole if the difference between gold and silver was in the balance, Watson joked, "I'm laying up for bronze."
Fowler and Watson are in the Olympic Village, meeting other athletes, being welcomed and receiving compliments themselves. Fowler marched in the opening ceremonies, while Kuchar scouted table tennis for skills that will help him retain his U.S. Ryder Cup team primacy. For his part, Watson was keen for team handball and fencing. "The rest of the week, I want to live the experience," said Watson. "I want to hang out there, try to meet the other athletes and enjoy my time as an Olympian."
I could be wrong, but my instinct says this: All that is obviously wrong with Rio, which has been duly noted by IOC officials who will be voting on golf's long-term future in the games next year, actually works to the sport's benefit. Because if golf can work at the Rio Olympics, it will work in any Olympics.