The Loop
Golf's first all-female broadcast team -- and first Facebook Live tournament coverage -- is coming to the Symetra Tour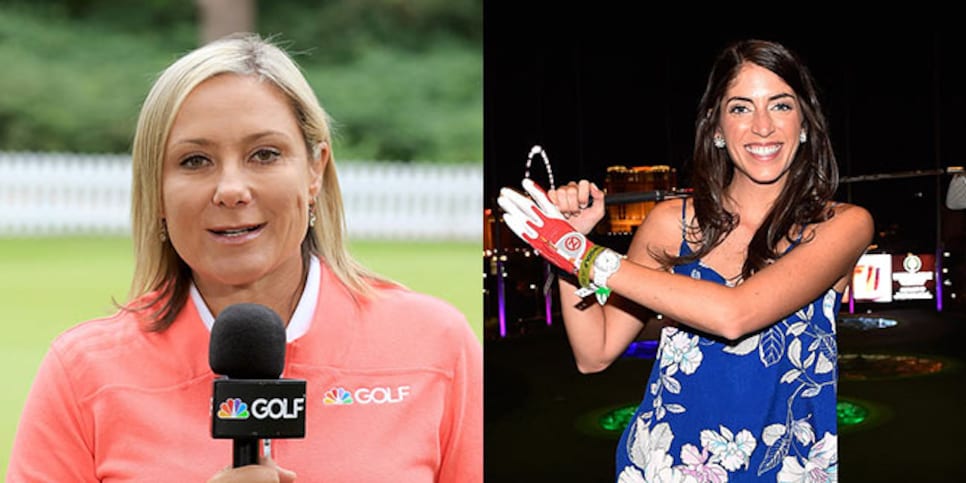 Without a TV contract, the Symetra Tour hopes it has found a creative way to similarly promote its product. Billed as "The Road to the LPGA," it will make a groundbreaking detour through Facebook Live.
Last week, the Symetra Tour announced it would present the first live broadcast of a golf event on the social media platform. Fans will be able to watch the final round of the Florida's Natural Charity Classic on Facebook Live on March 12 from 4-6 p.m on the LPGA's Facebook page.
"The Symetra Tour is growing rapidly both in the United States and internationally so we want to showcase these next generation talents to a worldwide audience," Symetra Tour Chief Business Officer Mike Nichols said. "The Facebook Live platform has emerged as a viable way -- both from a distribution and economic standpoint -- for professional sports organizations like ours to attract a larger audience.This is really cutting edge. We're excited about this broadcast, and are exploring longterm options to broadcast more events."
And no, this is not just going to be someone recording on their cell phone. The Symetra Tour is working with VISTA Worldlink for the broadcast, which will have cameras all over the back nine at the Country Club of Winter Haven as well as a full production crew, including lead producer Mike Freedman, who formerly worked on CBS' PGA Tour package. In addition to tournament sponsor Florida's Natural, Visit Central Florida, Springer-Peterson, Duke Energy and Boring are also helping to underwrite the broadcast of the tour's season-opening event.
Making this broadcast even more unique is the fact that it will include golf's first all-female announcing team. Amy Rodgers, managing editor of LPGA.com, will serve as host alongside analyst Karen Stupples, a Golf Channel regular and the winner of the 2004 Women's British Open. Sara Brown will be a second analyst, and Morning Drive's Bailey Chamblee will conduct post-round interviews.
"The LPGA Tour, both playing and announcing, has been a large part of my life for the past 18 years," Stupples said in a statement. "I have witnessed the growth of the Symetra Tour and have seen first hand the quality of players it produces. It will be a huge honor to be part of the first-ever Symetra Tour broadcast on Facebook Live as it will give more people the opportunity to watch the players' skills and witness the future stars of the LPGA."