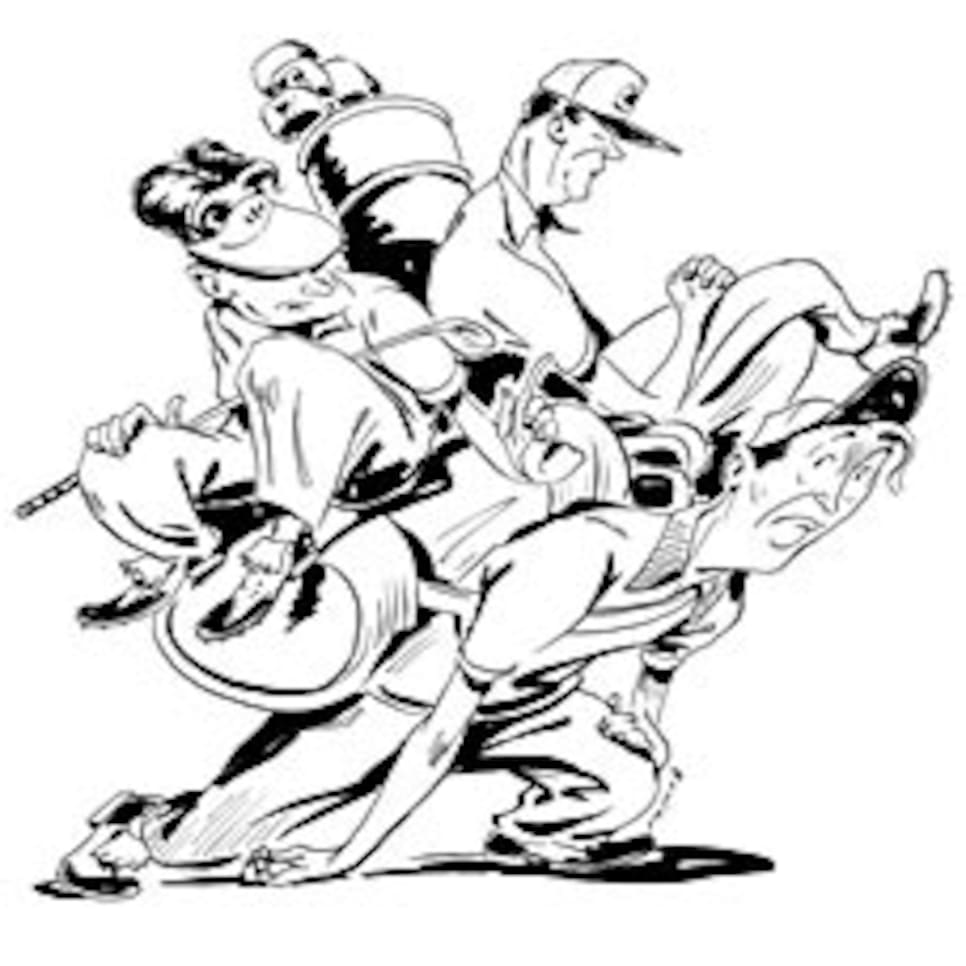 Q:__ Last year I took up golf with my cousins. I've progressed faster than they have, and I'm afraid my game will stagnate with them. Should I play with better players instead?__ * -- Name withheld, Dallas*
A: The Golf Guru used to work with a chap called Roger who came to golf late in life. Then, unexpectedly, his brother took up the game as well. He and his brother had never gotten along. As kids, they always fought. As adults, they had nothing in common, nothing to talk about. But suddenly, out of the blue, they discovered each other through a shared enthusiasm for golf. They'd call each other up to discuss swing theories or a new driver or Tiger's latest amazing success. They started going on golf trips together. They realized that, after all those years, they actually liked each other. "It's as if I've found a brother I never knew I had," Roger told me. There is no better way of spending time with family than golf. It's true that if a group always plays together, the players tend to converge to the same level of mediocrity. Conversely, it's also true that playing with people better than you will raise your game. But this isn't an either/or scenario. By all means play with good players, enter competitions, take lessons. Try to become the best golfer you can be. But don't abandon your dysfunctional cousins (you wouldn't like it if they abandoned you). Family comes first.
Q: __ What happens if the ball is embedded in the side of the hole?* -- Jeff Haskell, Rotonda West, Fla.*__
A: The question is whether all of the ball is below ground level. If it is, you've holed out: Take the ball, repair the damage and congratulate yourself. However, if part of the ball is above the lip of the hole, you haven't holed out. You can either play the ball as it lies -- jab it into the hole -- or you can lift it, clean it if you want, repair the damage, replace the ball on the lip of the hole (Rule 16-1b and 16-1c), then make the tap-in.
What do Fred Brattain, G.T. Parker, George Simmons, T.A. Ward and Clancy Gronning have in common? They all wrote to tell me that a putt that's "inside the leather" -- and so worthy of being conceded in a friendly match -- originally meant within the length of the putter grip, and not, as The Golf Guru claimed (March issue), within the distance from the head of the putter to the base of the grip. Thank you. You are correct.
An item in my January column, on a kid who was disqualified from a high school tournament for throwing a ball, mentioned the late and legendary club-thrower Tommy Bolt. It elicited an e-mail from David Bolt, a distant cousin of "Thunder," who is not a fan of angry antics on the golf course. The infamous behavior of his famous relative was only indulged, he reckons, "because the PGA at the time needed the money from his fines to make the purses each week." Continues David: "As a longtime volunteer coach, I have grown tired of win-at-any-cost coaching. I have seen young people taught that it's OK to cheat and act any way you like, as long as you win. We don't need that type of approach in golf, at any level."
[Ljava.lang.String;@31e4af61
One overlooked part of the arms race between North and South Korea is the quest for the world's longest golf hole. When Kumgang Ananti Golf & Spa Resort opened in North Korea in May 2008, it claimed the title with the 1,016-yard, par-6 third hole. (The region has been closed since last July, when a South Korean tourist was shot dead by a North Korean guard.) But 200 miles away, on the other side of the border in South Korea, Ananti is topped by the 1,098-yard, par-7 third hole of the Jeong-Eup course at Gunsan Country Club. ... The pro golf tour in__India__ is made up almost entirely of Indian golfers. An exception is Shaquill Shane, 42, a California grocery-store owner of Mongolian descent who read about the tour's Q school on the Internet, headed to Delhi in January on a one-way ticket and earned his tour card. ... Sudan, population 40 million, infamous for humanitarian crises in Darfur, genocide, civil wars and dictatorship, is also the biggest nation on earth without any golf courses. That changes this summer with the opening of Soba Golf Club in the capital of Khartoum.