The Arnie Award
Golfers Who Give Back: Phil Mickelson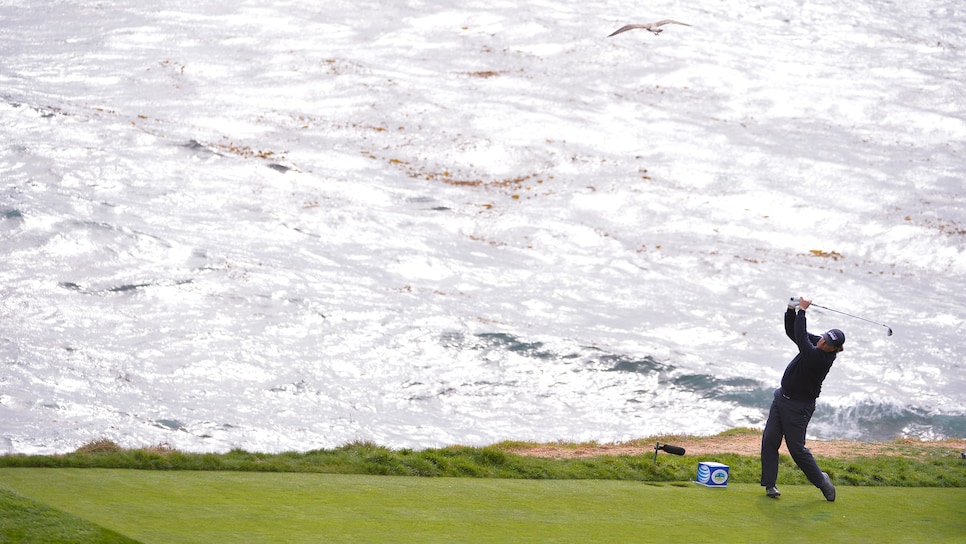 Phil Mickelson was the reigning U.S. Amateur and NCAA champion as a junior at Arizona State, and now he had won a PGA Tour event in Tucson. Soon he'd be playing in his first Masters. So, what next?
"I called Arnold Palmer and asked if he'd play a practice round with me," Mickelson says.
If you've watched Mickelson during his 25 years on tour, you've probably witnessed a random act of kindness: handing a ball to a kid; signing a glove and tucking in a little cash; tipping locker-room attendants extra because, as Phil reasons, they make his life better; and for the past several years, welcoming and mentoring young tour players, including Dustin Johnson and Rickie Fowler.
"I know how good Arnold made me feel that day at the Masters," Mickelson says. "I was nervous and didn't feel like I belonged, but he made sure I felt like part of the club – the way he put his arm around me, told me stories and invited me to join him for lunch. I've tried to do that for others because I know how much it meant to me."
Not only has Mickelson consistently given back to others at tour events, he and his wife, Amy, through the Phil & Amy Foundation, are huge supporters of charitable organizations tied to the military and education. Birdies for the Brave, for example, is a tour umbrella program that Phil and Amy helped create in 2005. It funds several military support organizations, including the Special Operations Warrior Foundation and Homes For Our Troops.
Also in 2005, the Mickelsons partnered to develop the Mickelson ExxonMobil Teachers Academy, a curriculum that gives third-, fourth- and fifth-grade teachers tools to motivate students in math and science.
Phil and Amy think the best way to give people opportunities to improve their quality of life is through education. One example: The Special Operations Warrior Foundation gives college scholarships to children of fallen soldiers who served in Special Operations forces. "Golf has provided me with opportunities to do a lot of things for a lot of people, and I'm incredibly appreciative," says Mickelson, who'll receive The Arnie Award during the AT&T Pebble Beach Pro-Am in February. "We've always had an emotional and family connection to Pebble Beach. My dad caddied for me there in the California state am, and having won the AT&T four times makes the memories I have there even more special. My grandfather used to caddie at Pebble Beach for 35 cents a bag, and now we're playing for millions of dollars. Shows you how much things have changed."