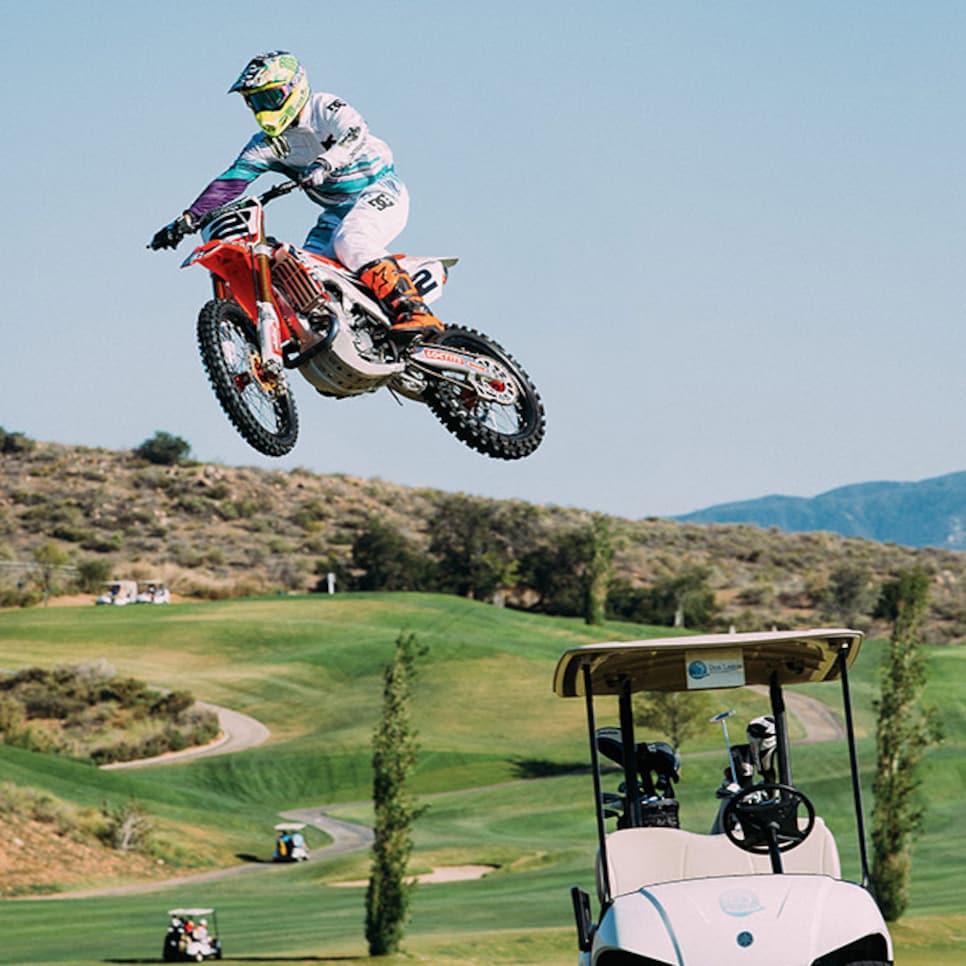 Jeremy brought a ramp to the Dos Lagos Golf Course in Corona, Calif., to do this stunt (no joke).
In an attempt to describe his impact on the sport of dirt-bike racing, Jeremy McGrath says he might have done for Supercross what Tony Hawk did for skateboarding, Lance Armstrong for cycling, and Shaun White for snowboarding. But that doesn't do it justice, says Rickie Fowler, who has raced dirt bikes since age 3. He'll tell you McGrath, his boyhood idol, is bigger than that.
"Jeremy brought flare to Supercross, and he did it while dominating the sport," Fowler says. "When I was growing up, Jeremy was the guy I looked up to—in all of sports!"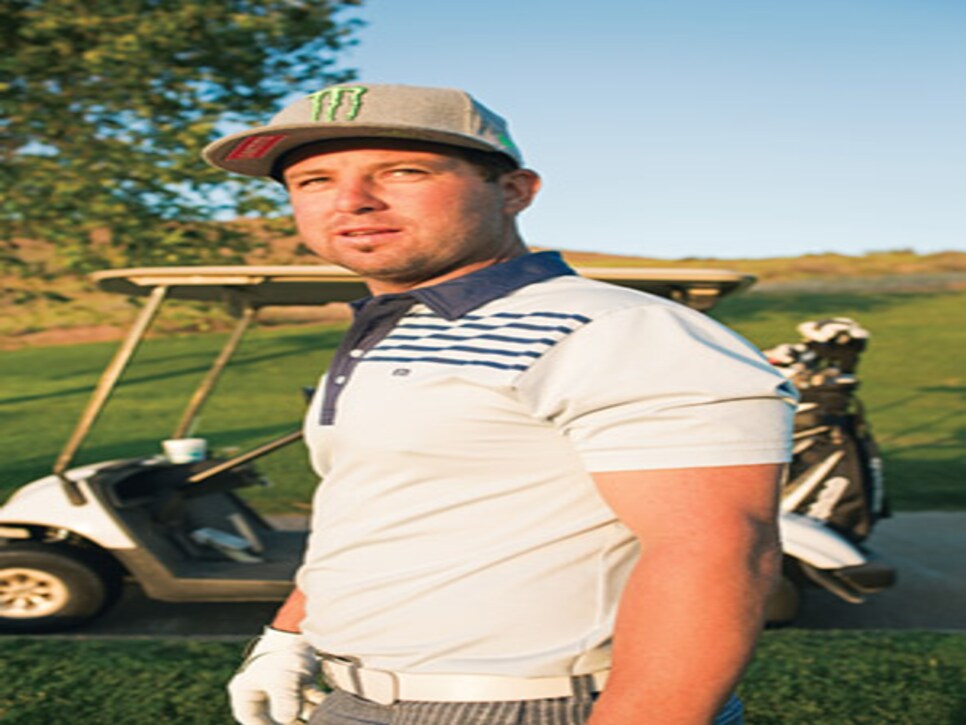 If you saw motorcycles flying around dirt tracks in sold-out stadiums during the 1990s, Jeremy McGrath was probably leading the race. Beyond his seven AMA Supercross championships and 100-plus overall wins around the world, McGrath, 42, has his name attached to toys, video games and all sorts of products. He retired from Supercross in 2003, and this year he's racing 700-plus-horsepower trucks in the Lucas Oil Off Road Racing Series. As the father of two girls, Rhowan, 8, and Bergen, 6, McGrath now prefers a truck and a seat belt.
Dating back to his teens, he has also loved playing golf. A 9-handicapper, McGrath plays in celebrity charity events, with his buddies, and now a lot more with his family at La Costa in Carlsbad, Calif.
McGrath's wife, Kim, has battled breast cancer and leukemia for four years, and they work with a marrow-donor program called Be The Match. Since 2012, the McGraths have been involved in more than 20 donor drives to help find potential marrow matches.
"My wife needed [a marrow transplant] to live, and we were fortunate to get a donor from Germany who was found through the organization," McGrath says. "Through our events so far, we've found matches for 11 people who might have otherwise died. It's an amazing feeling to save someone's life."