The Loop
Golfers Greg Maddux and Tom Glavine get elected to the Hall of Fame. They also played baseball
Who says there won't be any golfers getting into the Hall of Fame this year? Greg Maddux and Tom Glavine each got the nod on Wednesday.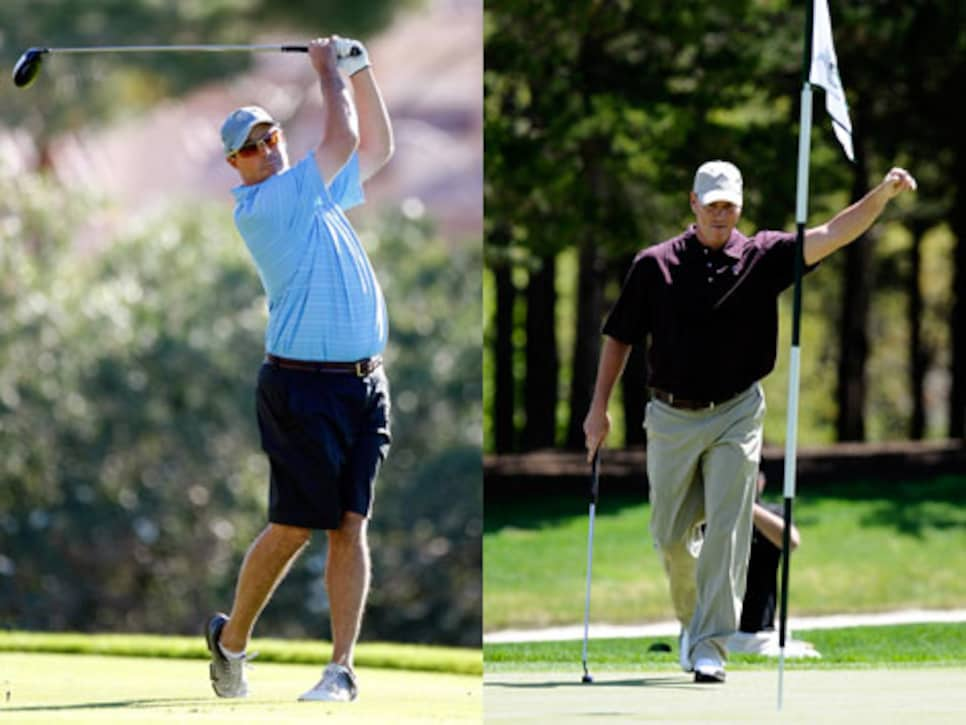 Ohhhh, that's right. They both played baseball, also. And were good at it. Really good at it. The two pitchers and former Atlanta Braves teammates were the two highest vote-getters from the Baseball Writers Association of America and will be inducted into Cooperstown July 27. We're happy for them, especially since they haven't let their golf games slip since retiring from Major League Baseball five years ago.
Not only are they both really good golfers, but both stay up to date with official USGA handicap indexes! Maddux is a 3.9 at Southern Highlands Golf Club, TPC Summerlin and Spanish Trail Golf Club in Nevada, and Glavine is a 2.0 at Country Club of the South and Hawks Ridge in Georgia.
We don't think former Chicago White Sox slugger Frank Thomas, the third and final player voted into the Hall of Fame on Wednesday, plays golf, but the man who hit 521 career home runs would certainly be an imposing figure on the first tee. And he shares a name with the former USGA Technical Director, keeping the baseball-golf theme alive on an otherwise slow news day.
You won't hear many complaints about baseball's latest HOF class, but you'll find even less criticism about golf's class of 2014. That's because there won't be one. In October, the World Golf Hall of Fame announced there would be no one inducted this year, opting instead to take a break and tweak a system that many found flawed, especially after Fred Couples and Colin Montgomerie were each elected despite receiving only 51 percent of the votes.
In contrast, Maddux and Glavine, who combined to win 660 games, each received more than 91 percent. Fittingly, they'll be inducted with their longtime manager Bobby Cox, who was elected by the expansion-era committee last month. After all, Cox allowed his pitchers to play golf together during the season. We like his style.
Three pitchers from the same team making the Baseball Hall of Fame AND sporting sub-4.0 handicaps? Perhaps, a special wing needs to be created in Cooperstown.