The Loop
Golfer withdraws from U.S. Open sectional qualifier after airline loses his golf clubs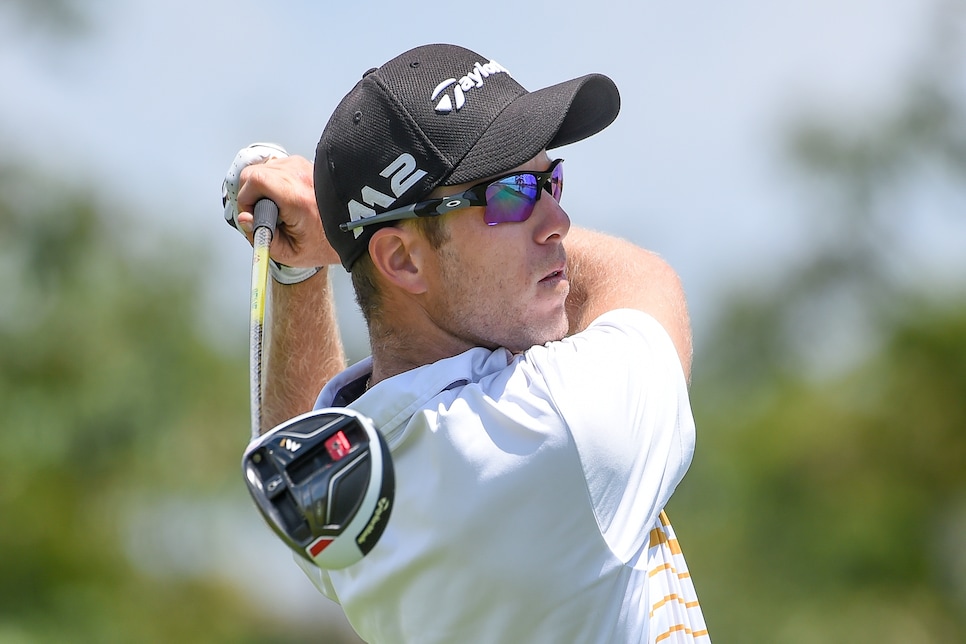 We've heard some horror stories through the years with airlines losing or damaging golf clubs, but this one is particularly sad. On Monday, Michael Buttacavoli was set to try to qualify for the U.S. Open -- until his sticks never showed up. What a nightmare.
No big deal, American Airlines. It's just the U.S. OPEN.
Buttacavoli, a 29-year-old currently playing on the PGA Tour Latinoamerica Tour, advanced through local qualifying by shooting 69 at The Club at Emerald Hills (Hollywood, Fla.) last month. He was to play in Monday's sectional qualifier at Jupiter Hills Club in Tequesta, Fla., where an early 7:26 tee time gave him a small, but doable travel window after flying overnight to Miami from Ecuador after finishing T-51 in the Quito Open.
"I was met with supportive parents with food in the car and stuff I needed. My brother was going to caddie for me. I figured I'd get there, have a 30-40 minute warmup, and go," Buttacavoli said when reached by phone on Monday. "My bag just never came."
Instead, Buttacavoli, who has made it to sectional qualifying three other times, but never gotten into the U.S. Open, was forced to scramble back and forth between the baggage carousel and the counter, losing valuable time. His clothes made it off the plane, but he believes his golf bag got lost in the shuffle with clubs of other players on the flight who were on their way to the Dominican Republic for the next PGA Tour Latinoamerica event.
Following his initial tweet Monday morning, he exchanged messages with American Airlines:
And then with a fellow golfer:
PGA Tour pro Zac Blair weighed in wondering why he didn't at least try with a rental set at the site with 49 players vying for just three spots.
Could Michael have given it a go with a rental set? Sure. Would that have made for an even better tale had he earned a spot in the field at Erin Hills? Of course. But it's hard to imagine the despair he felt when he realized his clubs were missing. The tour pro who went to Rice University knew his best chance for the biggest golf moment of his life vanished as soon as his golf clubs disappeared.
"It's a challenge enough to qualify with your own golf clubs," said Buttacavoli, who in hindsight would have tried to get his brother to bring his clubs, which included a set of Michael's old irons, to the course. "I have a lot of confidence in my abilities, but that's not giving enough credit to the rest of the guys in the field."
Somehow, Buttacavoli has also retained a lot of positivity throughout this ordeal. He thinks he'll get his clubs back, and he plans to play well in this week's Puerto Plata DR Open.
"With the bad luck comes good luck," he said. "So hopefully, because of this, I'll start getting some more putts to drop."
UPDATE: At least Michael got his clubs back.