The Loop
Golfer makes a hole-in-one, wins a trip into outer space
From luxury cars to mortgage payments, prizes for making a hole-in-one are nothing new. But a trip into space? Now that's original.
During the final round of the European Tour's KLM Open, Andy Sullivan holed a nine-iron from 163 yards on the par-3 15th hole. The ace not only helped him to a third-place finish in the event won by Paul Casey, it earned him a brief, but unique journey.
XCOR Space Expeditions sponsored the prize valued at $100,000. The company will provide "a half-hour suborbital flight to 100km (330,000 feet) and then return to a landing at the take-off runway," should Sullivan choose to go. But will he?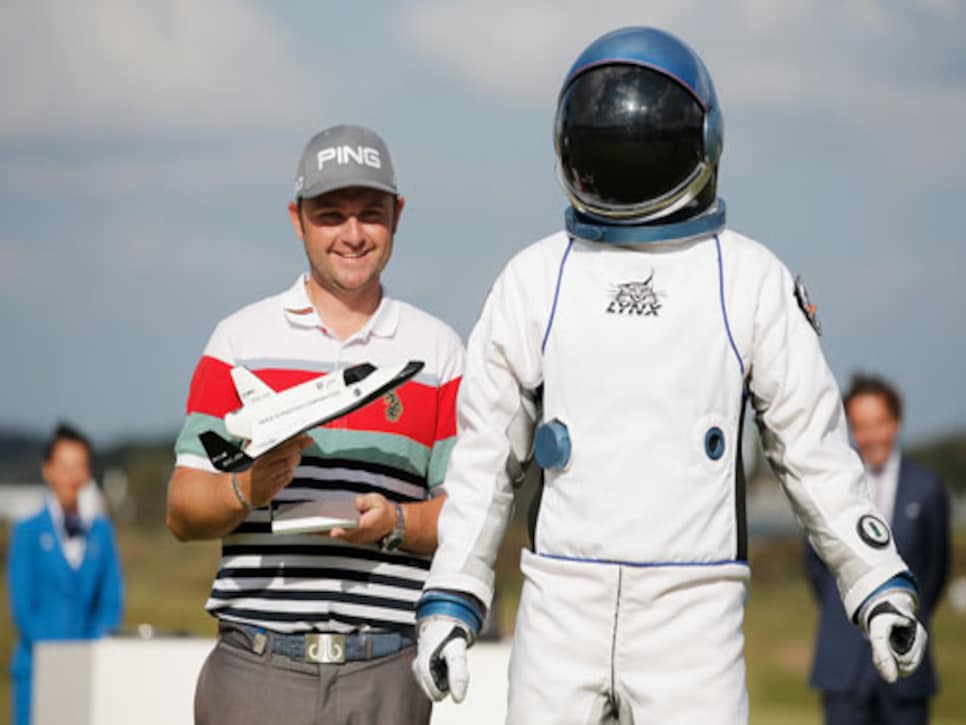 According to Sky Sports, Sullivan was treated for altitude sickness in Switzerland just last week at the European Masters. Still, he seems to be leaning toward seizing the opportunity.
"I'm not sure if I'll go, I'll check with the missus," he said. "I'm not great with heights or flying! I might have to pluck up some serious courage, but it is a once in a lifetime experience, so I'm going to have to do it."