The Loop
Golfer donates $5,000, and his man bun, to Jarrod Lyle's charity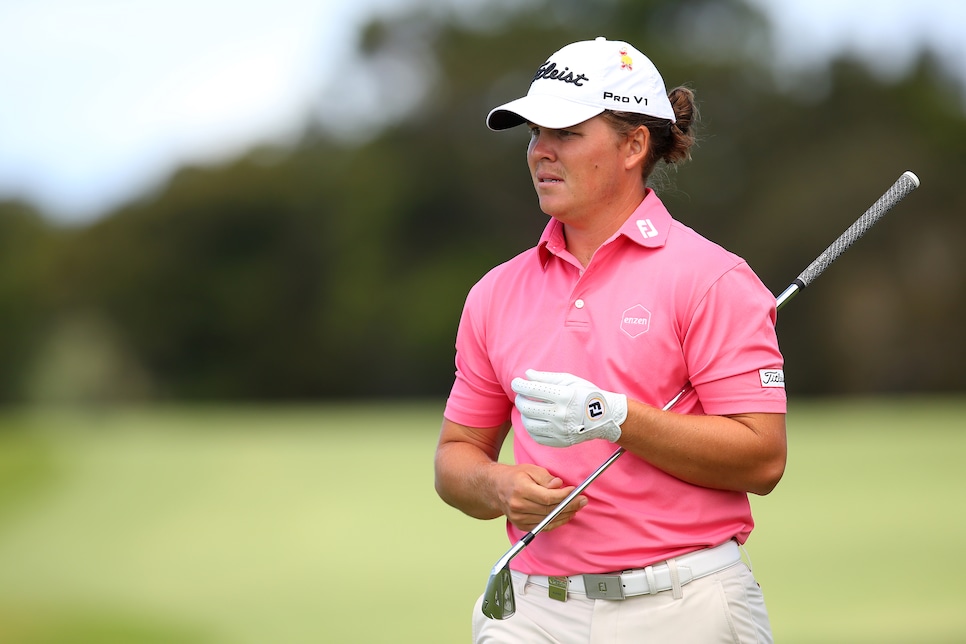 Jake McLeod enjoyed a career breakout in 2018. The 24-year-old notched his first professional win at the AVJennings NSW Open, a victory—coupled with five other top-10 finishes—that was good enough to earn McLeod the Order of Merit title on the PGA Tour of Australasia. McLeod also moved up nearly 400 spots in the world rankings, currently sitting at No. 155, on the precipice of earning invites to some of golf's most prestigious events (he already received exemptions onto the European Tour and into two WGC tournaments).
However, you're not reading about McLeod for these feats. McLeod's on your radar for his fundraiser for the Jarrod Lyle Family Trust, a charity in honor of the fallen Aussie golfer. McLeod was able to get $5,000 for the family by "donating"—aka cutting—his man bun.
Props to McLeod, who kept a smile on his face despite some shady landscaping work.
For those seeking to help Lyle and his family, click here to contribute.