News
Golfer dies after being struck by lightning on the golf course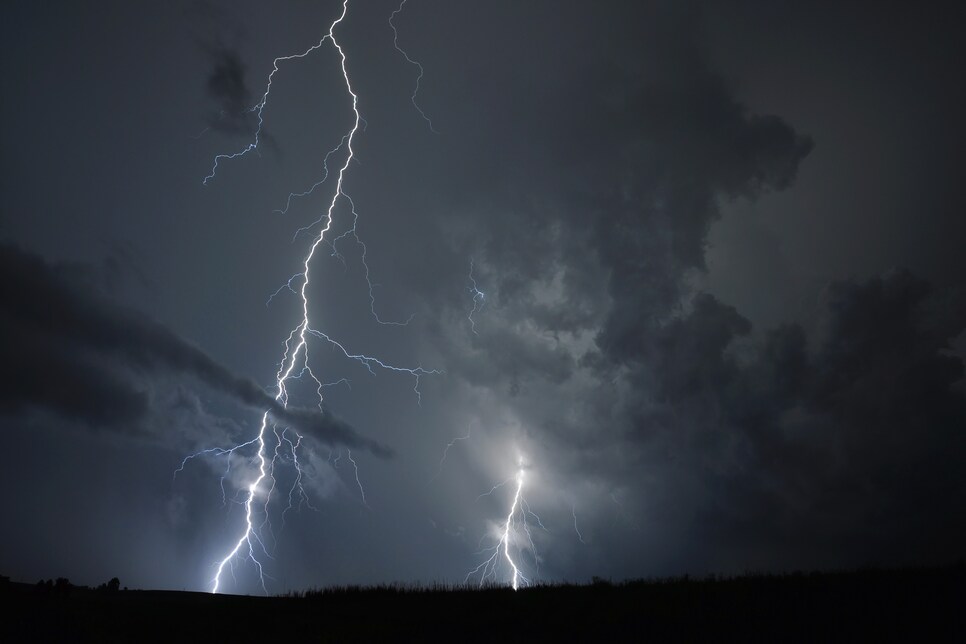 Yes, lightning strikes are incredibly rare, but they do happen on the golf course from time to time -- and unfortunately, we are reminded of the dangers of lightning with stories in which golfers have been hit and fatally struck.
Such was the case with a tragic story involving a British woman playing golf with her husband in Turkey, as reported by the Daily Mail. The 39-year-old woman, Sarah Oldham from Cambridgeshire, England, was struck by lightning on a golf course in Belek, Turkey, on Nov. 17, and died 12 days later in a hospital from cardiac arrest in the United Kingdom. Oldham was airlifted to the U.K. after being treated at a hospital in Turkey.
Her husband, Alex, explained to The Daily Mail how the forecast looked clear before the couple teed off. But cloudy weather and rain moved in about an hour later, and while the duo ducked under umbrellas attempting to wait for the storm to pass, Sarah was struck.
Read the full story for all the details. Better technology and weather detection have decreased these stories in recent years, but with golfers exposed to the elements on the golf course, it's a real concern for us who love the sport.
And Trevino suffered burns on his back while waiting out the storm on the course with Jerry Heard. Scary stuff -- our thoughts are with the Oldham family.