How do you compare?
How do you compare? A deep-dive look at how your game stacks up to other golfers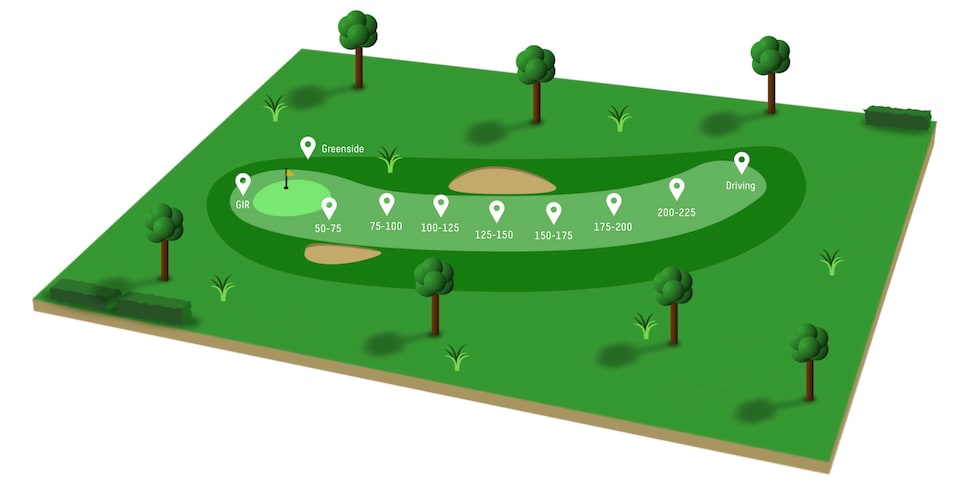 A 15 handicap hits a wedge from 50 yards to 20 feet, drops his head in disappointment.
Would his reaction be different if he learned that shot was actually much better than average?
Of all the mistakes golfers make, the ones tied to their expectations can be the costliest. Why? Because when players don't understand the relative difficulty of certain shots, they tend to make decisions that get them in trouble. Maybe worse, they also get frustrated with outcomes that, relative to their level, might not be as bad as they think.
The good news is this is a problem you can solve without a second of practice, and that's why we're excited by our new Golf Digest+ interactive, "How Do You Compare?"
Powered by our partners at Arccos Golf, golf's #1 on course performance tracking system, we poured through Arccos' data which consists of more than 750 million shots hit from more than 16 million rounds across the world to provide some benchmark around a wide range of handicaps. Then we layered in stats from the PGA Tour to see how you might match up against the best players in the world.
This innovative feature will help shed new light for golfers on their strengths, their weaknesses, and how they compare to golfers everywhere.
Dive into our interactive below. We hope you enjoy.
*All PGA Tour data from the 2021-22 season