News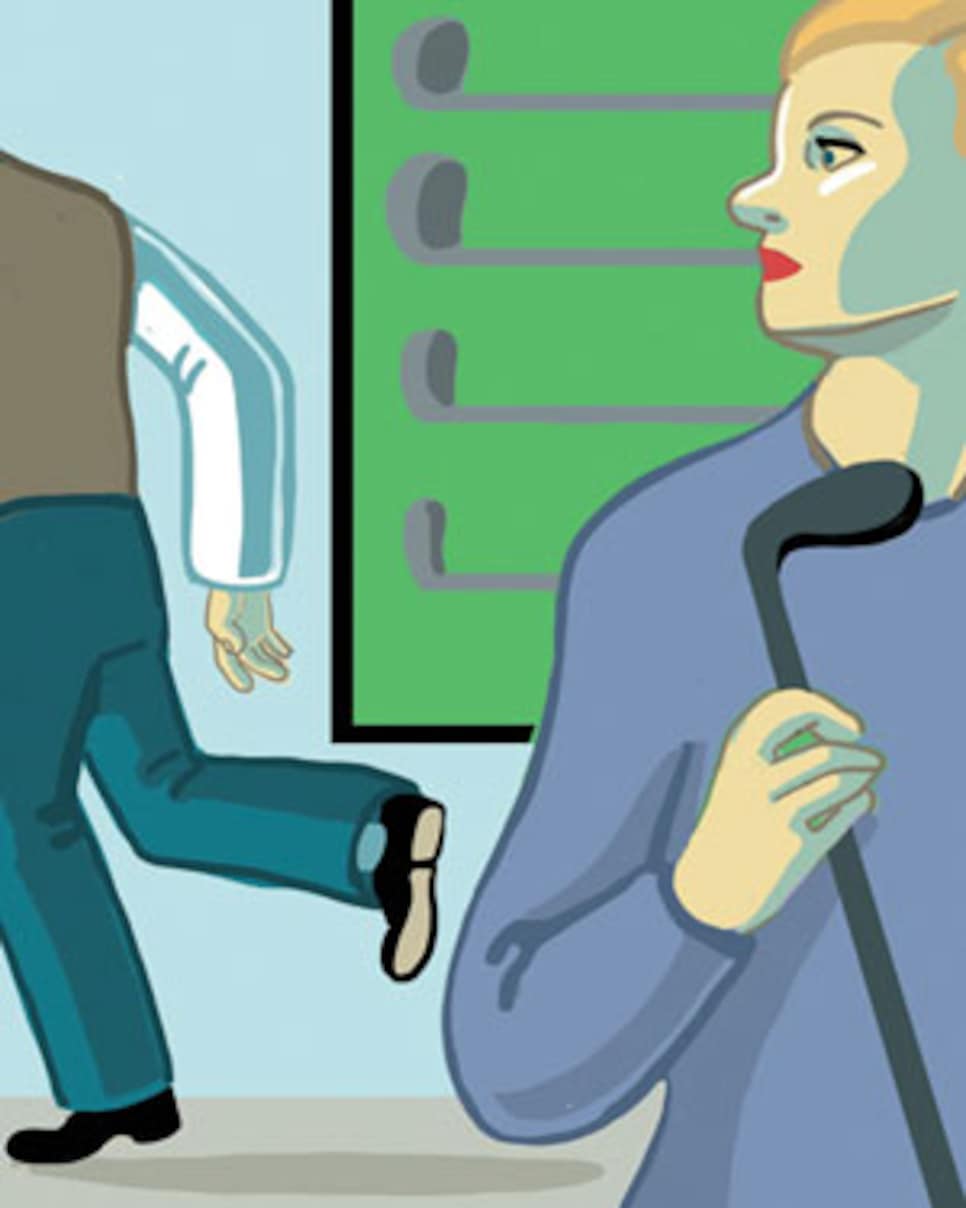 I first picked up a golf club 60 years ago. Like most women, I discovered the game through my father, a mediocre player who loved golf and started teaching me how to play when I was 6. Soon after, my mother began battling a malignant brain tumor, and golf became a vital escape for my father and me.
You rarely saw little girls playing golf back then, and my family certainly didn't belong to a country club. But as luck would have it, the members of a nine-hole private club called Triple A in our native St. Louis Forest Park gave me access to their range and course. The pro, Bob Green, mentored me. When I was 8, my father entered me in my first big tournament, the National Pee Wee in Orlando, and the Triple A members gave me a suitcase with $400 inside for the trip. Perhaps they knew what was going on with my mother; perhaps they saw potential in me. Either way, the impact their kindness had on my future career as a professional golfer--and later, as the first female golf television announcer for men's events--cannot be measured. Most successful women players can tell a story like this: some little extraordinary thing that pushed us in the right direction or opened a door.
Golf has always been a "gentleman's sport," and even as a professional player in the '60s and '70s, I needed to know my place. I had it better than most because I was a pro and a champion, but I still had to adhere to the typical country-club gender rules such as limited tee times for women. I could hold my own with the male members of my home club, Midland Country Club in Texas, but when I'd come home from tour, I still wasn't allowed to play in the mornings on weekends. The rules have been changed, but it baffles me to see remnants of those traditions linger. Most golf clubs in America still play their men's tournaments on weekends, but the women's events are on weekdays. And I'm not aware of any club in the country that allows women (even its best players) to participate in "the" club championship. Those are subtle things, but if you look at the big picture over the past few decades, it's as if the world changed, but golf didn't quite keep up.
Tradition is part of what makes golf great. But if we want more women to come to the game, we have to entertain the idea of breaking certain customs. Let's fully embrace the concept of nine-hole rounds, for one. Time is one of the things women cite as a deterrent to picking up the game, and the biggest reason they leave it. We need nine-hole tournaments, nine-hole rates at any time of the day and nine-hole handicaps. We'd have a lot more women--and juniors--playing golf.
Women also find the game too difficult. If you look at greens-in-regulation averages, there's a considerable gap between men and women. That's why the average handicap for men in the United States is 14.5, but for women it's 26.8. In truth, the difference between the genders is less about skill and more about physical strength. But shorter forward tees are not enough. A more reasonable solution would be to adjust par to make it one, two or three strokes higher for women. Achievable goals mean more enjoyment.
What can women do to help promote change? For starters, we can approach golf more like a sport and less like a social event. A round of golf, although friendly, should not be a chat session. You wouldn't take a break from your serve in tennis to talk for a minute. Women are faster than the general perception, but some could still play faster.
Female golfers also need to step it up on the equipment side. Good equipment is crucial to better play for slower swing speeds. Women should get informed about what's new, and those who can afford it should experiment. Technology levels the playing field, and we need to invest in the game that now really wants to invest in us.
Sixty years have made an enormous difference. Moms have driven thousands of miles to nurture their boys and girls over their junior years, and it's paying off. The new generation of stars is more gender-blind, and some, like Keegan Bradley, even quote the LPGA Tour as a big influence.
There will always be men's golf and women's golf. But the less gender-specific we make the conversation, and just talk about golfers instead, the better it will be for the future of the game. There's an enormous opportunity for women golfers to finally become equals. We should take advantage of that opportunity.