News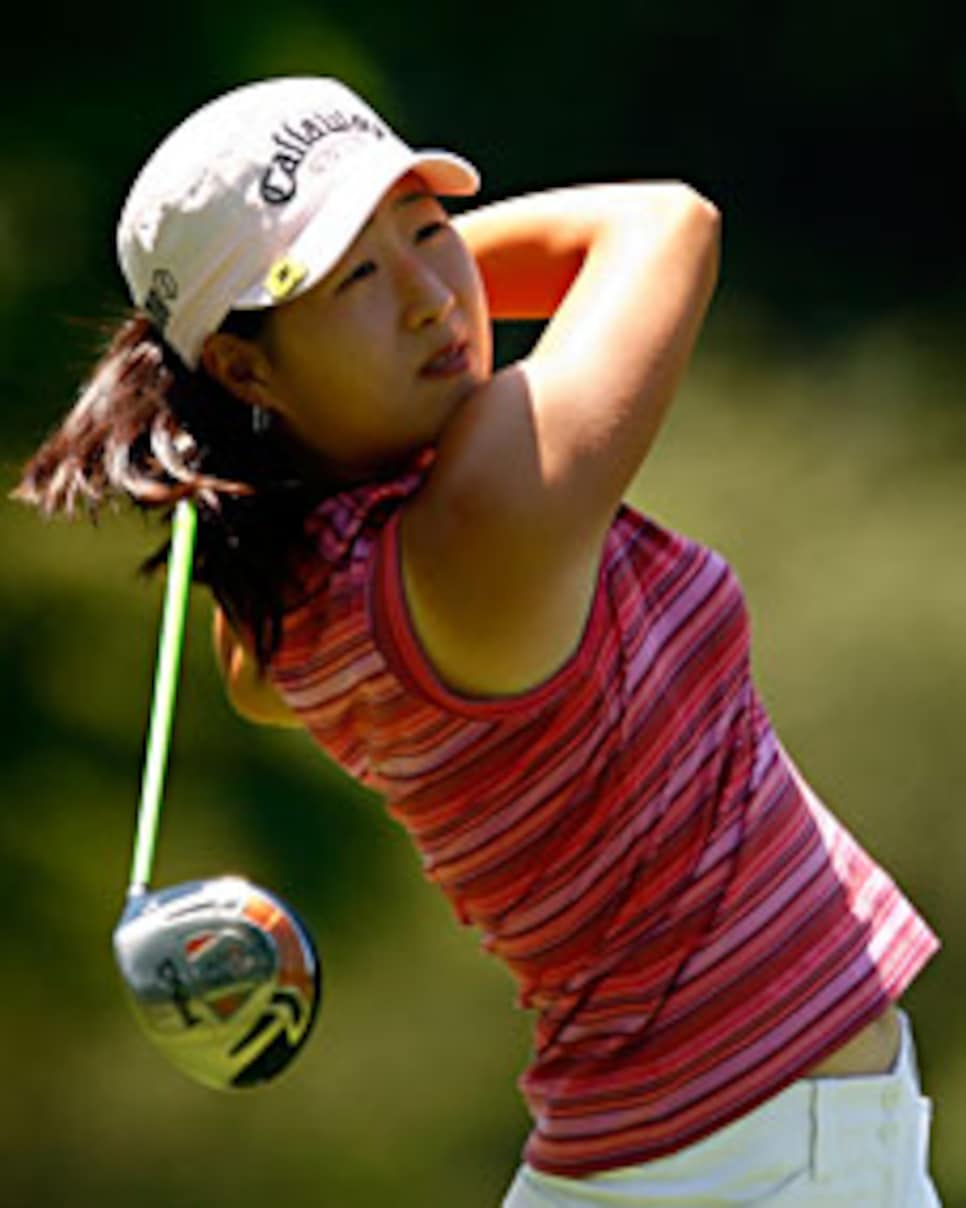 Song joins Pearl Sinn as only woman to won two USGA titles in the same year.
ST. LOUIS (AP) --Jennifer Song became the second woman to win two U.S. Golf Association championships in the same year, beating Jennifer Johnson 3 and 1 on Sunday in the U.S. Women's Amateur final at Old Warson.
The 19-year-old Song, coming off her freshman year at Southern California, won the U.S. Women's Amateur Public Links winner in June and was the low amateur last month in the U.S. Women's Open. Born in Ann Arbor, Mich., she lives in South Korea.
Pearl Sinn is the only other woman to win two USGA titles in a year, taking the 1988 Amateur and Public Links. Five men have accomplished the feat.
"I can't put into words how honored I am," Song said. "It's been a long time since Pearl Sinn won two in one year in 1988, which is one year before I was even born."
The 17-year-old Johnson, from La Quinta, Calif., will be a freshman at Arizona State. She hadn't trailed at any point though her first five matches of the championship, and built a 4-up lead through the first 10 holes of the morning 18. She made three birdies and took advantage of Song's bogey on the ninth hole.
But Song didn't get discouraged, thanks to positive words from her father Museok, serving as her caddie.
"My dad kept telling me, 'Jennifer, you're going to win. You're a great player,'" Song said. "Throughout the whole round he kept me in a positive mind and he kept making me smile."
Song won the 11th and 12th with birdies and squared the match on No. 18 when Johnson three-putted for the second time in five holes.
Johnson's streak of never trailing ended after 95 holes when Song birdied the 19th to take a 1-up lead. Song birdied the next hole to build her lead to 2-up and made it 3-up when Johnson bogeyed the 27th hole.
"I was actually kind of glad I got behind because then I could just get that out of my head and come back strong," Johnson said.
That's exactly what she did, winning three of the next four holes to square the match. Song then made a 7-footer for par on the 33rd hole to regain the lead and made it 2-up with a 6-foot birdie putt on No. 34. Song won when Johnson couldn't get up and down from a greenside bunker on the par-3 35th.
Song's mother, Jeeyeon Koong, was at Old Warson after missing her daughter's WAPL win at Red Tail Golf Club in Devens, Mass., in June.
"It's been a while since she's seen me win and really hold on to the trophy and smile," Song said. "When I hugged my dad at the end, my tears weren't out yet, but when I saw mom, you know that feeling when you see your mom. It's your mom, so you just cry."
When asked to compare her victory at the WAPL and the Women's Amateur, Song was reluctant to name her favorite.
"Both are very satisfying," Song said. "You cannot replace winning a championship, and both are very prestigious, so I'm very happy for it."