News
Song Faces Johnson In Finals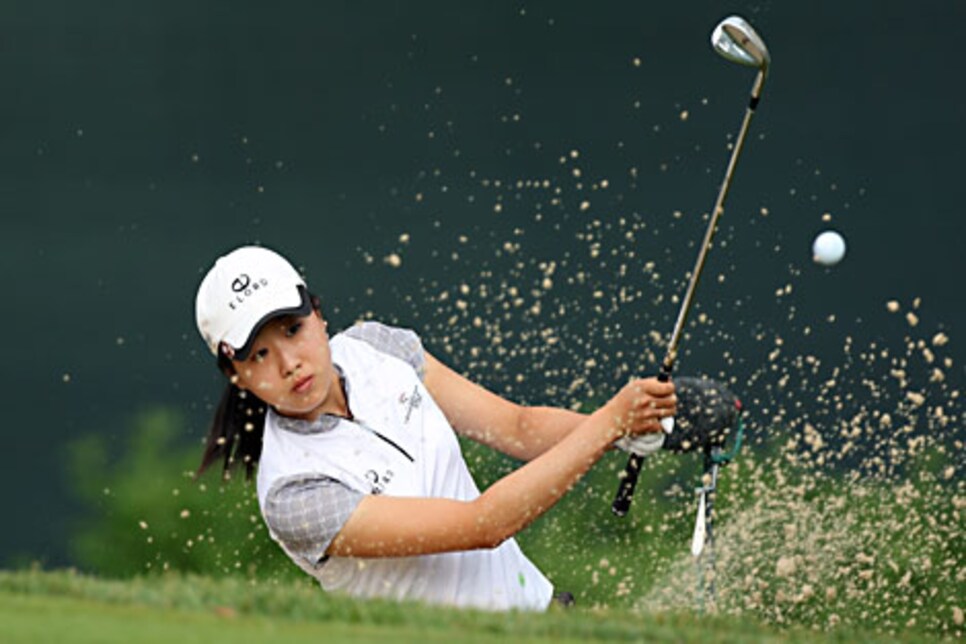 If Song wins she will match the feat of Pearl Sinn, the only woman to have previously won two USGA titles in the same year.
ST. LOUIS (AP) --Jennifer Song moved within a victory of becoming the second woman to win two U.S. Golf Association championships in the same year, beating Tiffany Lua 3 and 2 on Saturday in the U.S. Women's Amateur semifinals.
The 19-year-old Song, the U.S. Women's Amateur Public Links winner in June and low amateur last month in the U.S. Women's Open, will face Jennifer Johnson on Sunday in the 36-hole final at Old Warson. Johnson beat 14-year-old Alexis Thompson 1-up.
Pearl Sinn is the only woman to win two USGA titles in a year, taking the 1988 Women's Amateur and Women's Amateur Public Links. Five men have accomplished the feat.
"I am so excited," said Song, coming off her freshman year at Southern California. "Being given this chance to play in the finals is just a great honor for me."
Song, from Ann Arbor, Mich., never trailed against the 18-year-old Lua, an incoming UCLA freshman from Rowland Heights, Calif., in hot and breezy conditions on the 6,468-yard, par-71 layout.
"Today was really tough," Song said. "Tiffany was playing very solidly. Her shots were very straight to me and it seemed like she would never make any mistakes.
"So I had to go through all of this emotional, mental and physical stress, like I had to be patient and tell myself that, you know, 'Jennifer, keep doing what you're doing and you'll be fine.'"
The 17-year-old Johnson, an incoming freshman at Arizona State, hasn't trailed through five matches and 76 holes.
"It's just really exciting," said Johnson, from La Quinta, Calif. "I just can't believe it. You know, tomorrow is going to be a long day and there's a lot of golf, so I've just got to be patient and not think about the outcome so much, because that can get in the way."
She had a 3-up advantage after 15 holes, but Thompson, the 2008 U.S. Girls' Junior champion, won the next two holes with birdies, holding a 35-footer on the par-5 16th and a 25-foot putt on the par-3 17th.
Thompson's putter betrayed her on No. 18. After Johnson missed a 12-foot par putt, Thompson had a chance from 10 feet to win the hole and extend the match, but the putt went right and Johnson escaped with the victory.
"I ended up not making the one that I needed to make," said Thompson, who was trying to become the youngest Women's Amateur winner in history and the seventh to claim both the Girls' Junior and Women's Amateur titles."