News
5 Things You Don't Know About Michael Whan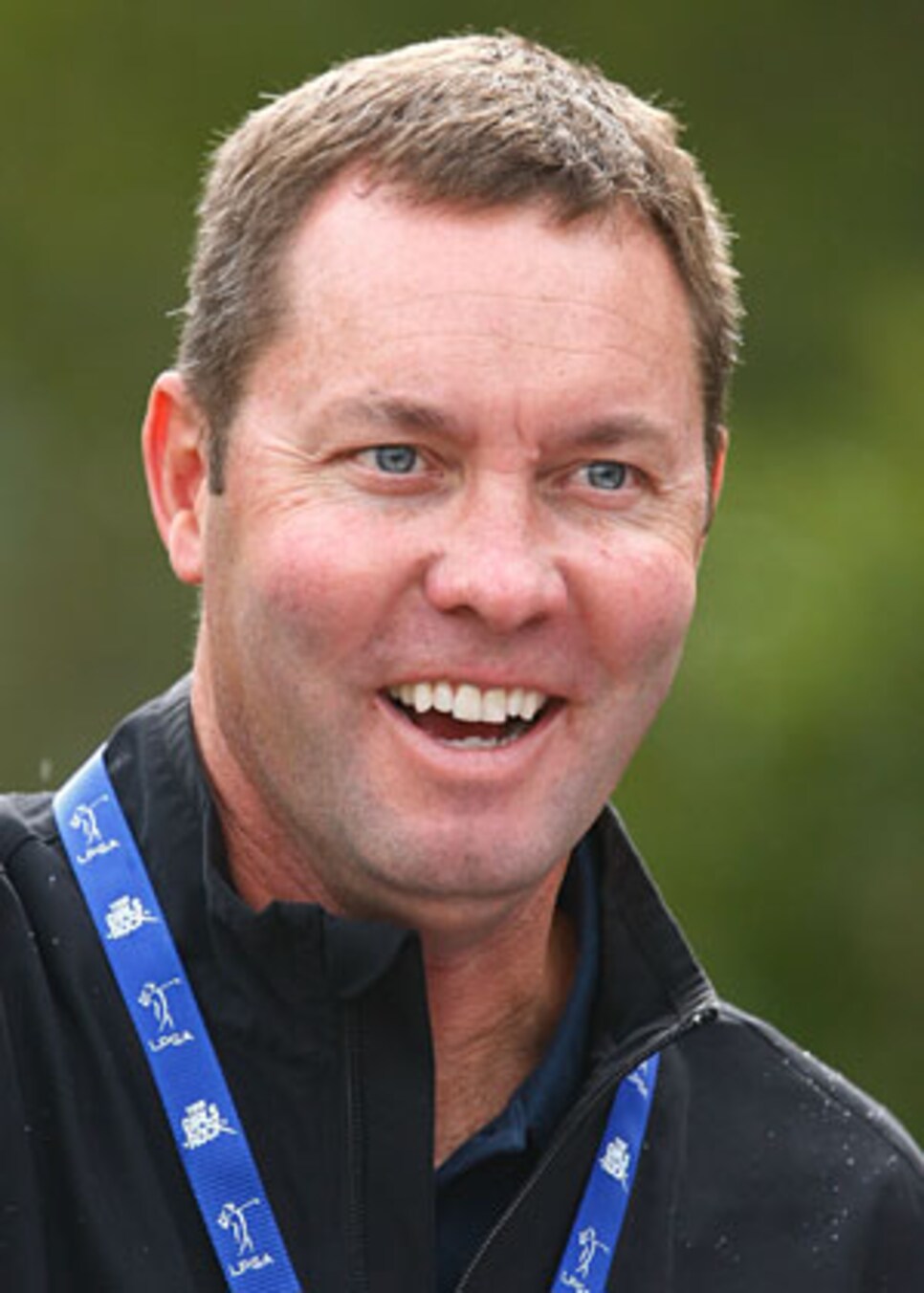 Whan was named commissioner last October.
Last October, Michael Whan, 45, a former TaylorMade general manager and hockey-equipment executive, was named commissioner of the LPGA Tour. We dug a little deeper to get the goods on the new commish.
1. As a teenager, Whan worked at Coldstream Country Club in Cincinnati, cutting greens at 5:30 a.m. so he'd get to play for free.
2. He has never had a cup of coffee, but he starts each day with a Diet Mountain Dew.
3. He went to junior high with Sean Payton (head coach of the New Orleans Saints) and Jim Sonefeld (drummer for Hootie & the Blowfish).
4. Whan took his father to the 1997 Ryder Cup in Spain and stayed on the Queen Elizabeth 2 cruise ship.
5. In 2009, he wrote a mystery novel called 39 Days: Based on a True Story of Brutal Murder, Calculated Revenge, and Questionable Justice.