News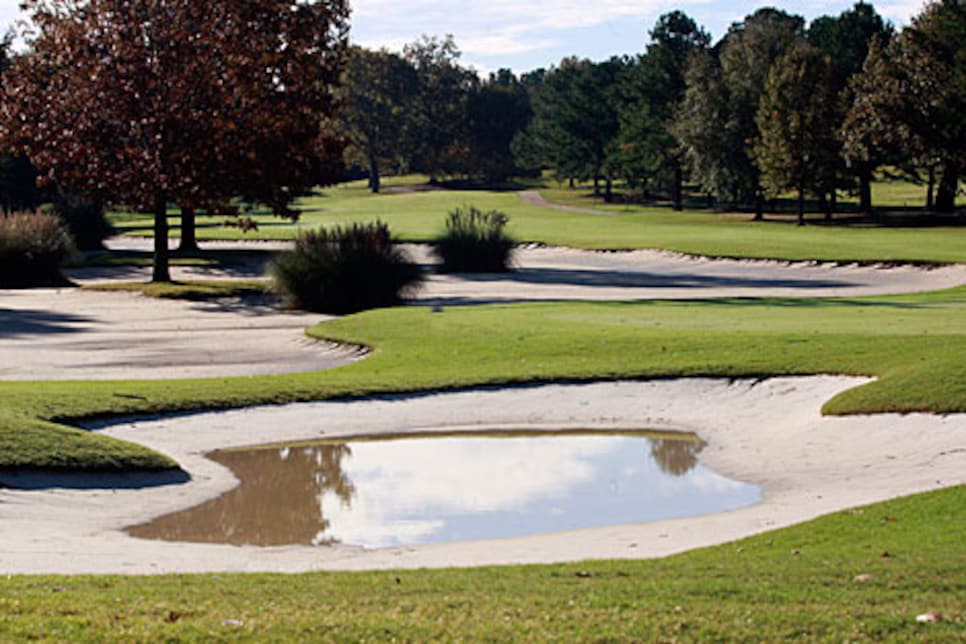 "I told them this was closer to a FEMA disaster site than a golf course," tournament director Randy Watkins said.
MADISON, Miss. (AP) -- PGA Tour officials canceled the weather-stricken Viking Classic on Saturday because of unplayable course conditions.
There will be no makeup date and players will move on to the final event of the season, the Children's Miracle Network Classic on Nov. 12-15 in Orlando, Fla.
Annandale Golf Club received 1.75 inches of rain overnight Friday and Saturday, completely soaking an already marginal course that had areas of standing water and large tracts of mud.
Madison has received more than 20 inches of rain in the last six weeks.
"I told them this was closer to a FEMA disaster site than a golf course," tournament director Randy Watkins said. "Somebody asked if you could play somewhere else. I don't think you could play golf within 150 miles of here."
Officials postponed, then canceled play Thursday and Friday mornings after nearly constant rain. There had been hope officials might shorten the tournament to 54 holes and play next week or weekend, but groundskeepers don't think the course will dry out that quickly.
Slugger White, PGA Tour vice president for rules and competition, said Commissioner Tim Finchem had asked the board for permission to play a 36-hole tournament as early as Monday but was unsuccessful.
"We just couldn't get there," White said.
This is the first time a tournament has been scrapped outright because of weather since the 1996 AT&T Pebble Beach National Pro-Am, which was canceled due to unplayable conditions. The last rainout came in Houston in 1991, though that tournament was rescheduled.
The Viking Classic was important for a few dozen players who are chasing tour cards for the 2010 season. The top 125 on the money list pass through and most of the players hovering around that level were in attendance. They'll have just one chance now to move up.
Rich Beem entered at No. 124 and hoped to have a good tournament to wrap up his spot on the tour. Now he'll be in a sudden-death situation of sorts in two weeks.
"I would be lying to you saying it wasn't nerve wracking to a point," Beem said. "The only thing I can control is how well I play. If I could go home with this week, with a week off now, get practice time in and get ready for Disney, that's all I can control. I'm looking forward to the opportunity to go out to Disney and play well and see if we can't wrap this thing up."