News
First Round Still On Hold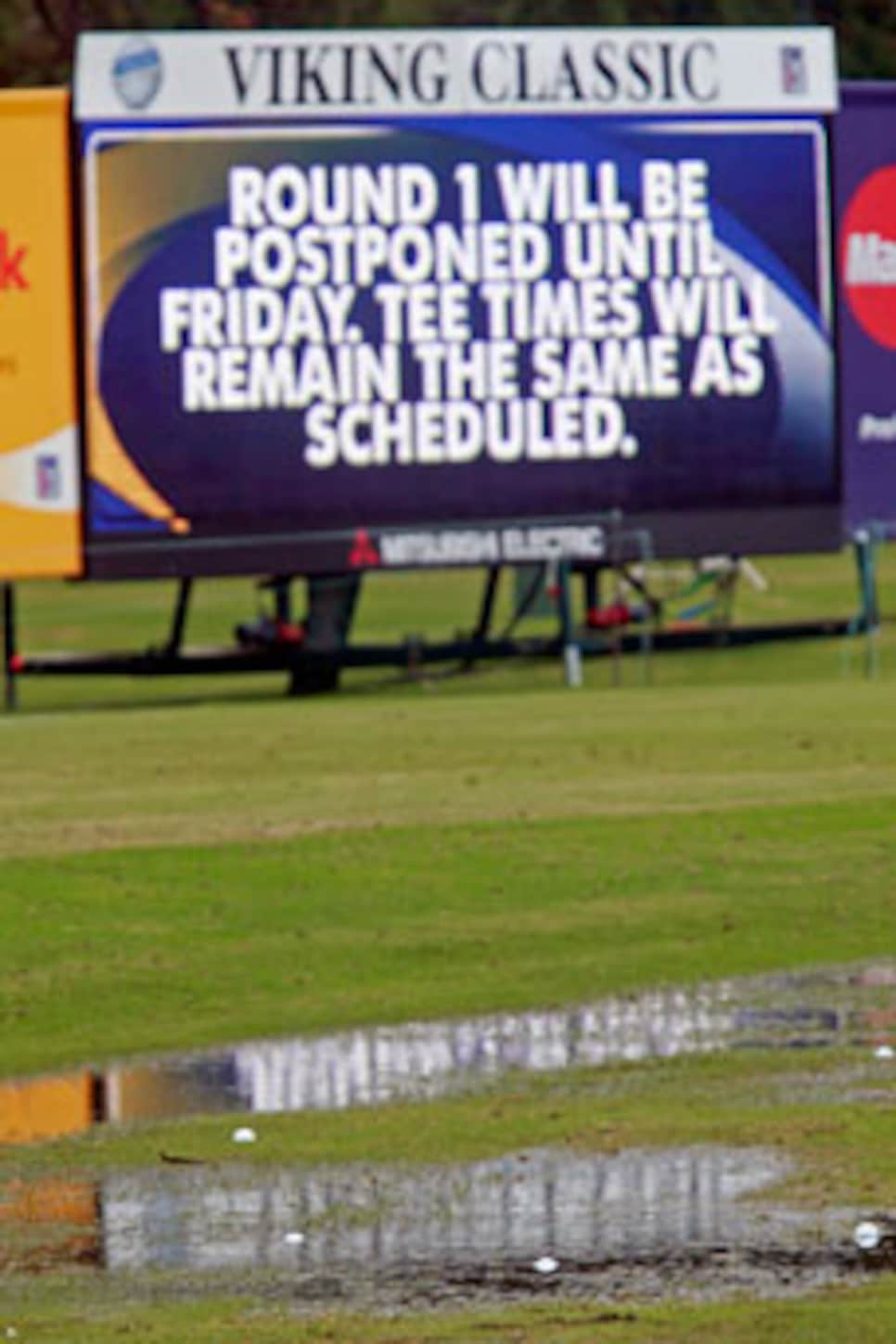 Thursday was a complete washout and play has yet to begin Friday.
MADISON, Miss. (AP) -- PGA Tour officials have put the start of the Viking Classic on hold for the second straight day.
Tour officials hope to begin the tournament sometime Friday, although the forecast calls for severe thunderstorms with a 100 percent chance of rain as a cold front moves through the area.
The Annandale Golf Club is already saturated after two months of steady rain. Golfers reported standing water on the course Thursday and large areas of mud.
Officials had hoped to start the tournament Friday and play through Monday, but it's unclear what they'll do if Friday's round is washed out. It's the second-to-last event in which players on the bubble can earn money toward keeping their tour cards for next year.