News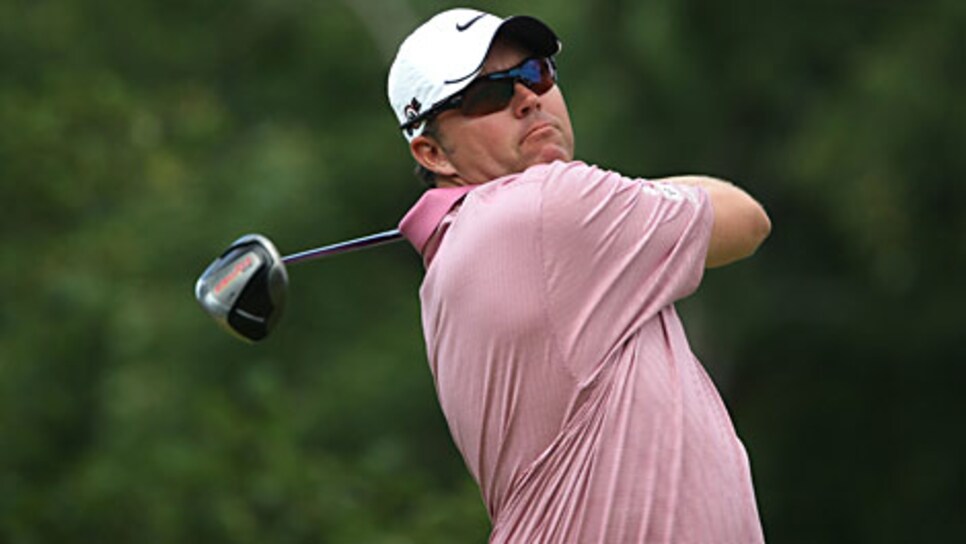 It took Van Pelt 229 tries, but he finally got his first PGA Tour victory.
MILWAUKEE (AP) -- Bo Van Pelt won for the first time on the PGA Tour with a birdie on the second hole of a sudden death playoff over John Mallinger on Sunday at the U.S. Bank Championship.
Van Pelt had two putts to win, leaving a 26-footer a little short before sinking a 2-foot birdie for his first victory in his 229th tour event.
On the second playoff hole, the 29-year-old Mallinger rolled his second shot in a greenside bunker. Mallinger got out, but left himself a 28-footer for birdie that he pushed right of the hole and settled for par.
That would be plenty for Van Pelt, who had a chance on the first hole to end it, but looked nervous and missed a 13-foot eagle putt. He settled for a tap-in birdie to put the pressure on Mallinger, who made a 5-footer setting up the final scramble.
Van Pelt gets a $720,000 check and the satisfaction that he's finally won on tour after 10 years of finishing no better than second at the 2008 Puerto Rico Open.
Then he had to wait and watch the scoreboard. Van Pelt went to the driving range with his caddie alone and as each group came in, a few more onlookers joined him.
Mallinger, who was also looking for his first tour title, shot a 65 on Sunday and used an eagle on the par-5 15th to vault among the leaders.
He went to 13 under after a birdie on No. 16, but gave it back on the next hole when his sand shot went across the green and back into the rough.
But Mallinger quickly regrouped, sinking a 2-foot putt for birdie on No. 18 to send this tournament to a playoff for the first time since 2001 as both players had to wait for the forgotten final group to finish.
Frank Lickliter, who led at 11 under after 54 holes and Greg Chalmers, who started the day one back and was the leader after each of the first two rounds, both struggled on the front nine Sunday and never recovered.
The tournament must find a new title sponsor to return next season after U.S. Bank earlier announced it was ending its relationship with the 42-year-old event following a six-year run.
"We're going to continue our efforts to try and find a sponsor, meet with people, talk with the PGA Tour and proceed on our mission," tournament director Dan Croak said.
Croak said the PGA has not given him a deadline to find a new sponsor, but knows the sooner the better.
"I remain very hopeful," he said.
Jerry Kelly and Steve Stricker, both from Wisconsin, are working together on a new concept for the tournament that they plan to pitch to sponsors and the PGA.
While Kelly, who finished at 12 under and in third place, said he can't get into the specifics, one key component could be to move the event into a new time slot that isn't opposite of the British Open, which it's been since 2007.
Several PGA events are facing the same economic pressure and may not return.