News
TURNBERRY, Scotland -- As expected, Turnberry fought back Friday in the second round of the 138th British Open. After surrendering 50 sub-par scores Thursday, wind blew, rain fell and par was golden on the proud seaside links.
Here's a sampling of player responses about the conditions:
"The golf course gave up a little bit yesterday. Today it's taking it back. It's hard to see yourself out there getting any shots back." -- Two-time defending champion Padraig Harrington
"Lady Turnberry took off her gloves today and she had some teeth." -- Five-time British Open champ Tom Watson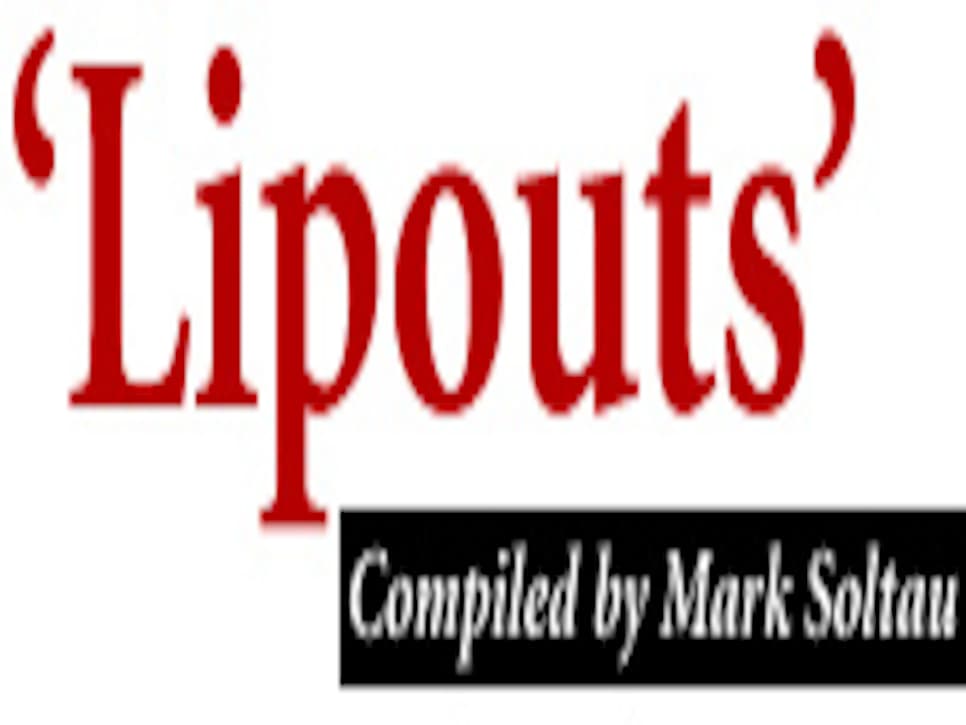 "It was like a totally different golf course. It played so difficult out there. It was one of the hardest courses I've ever played." -- First-time participant Steve Marino, who got into the tournament as an alternate
"I saw the scores and I just wanted to stay away from the big numbers, which a lot of guys were making out there, doubles and triples and quads whatever. A few bogeys here and there weren't going to kill you." -- Late-starter Mark Calcavecchia
"It was tricky out there. Birdies were very difficult. It's difficult after the turn with the wind coming right across. You had to hit it right off line on some holes. The pins were very difficult as well, tucked in the corners." -- Ross Fisher, who shot 68
"It felt like it was almost impossible to hit the fairway. Eight, nine and 10 were so difficult. There was so much wind from the left and the fairways were sloping from left to right. The whole day was tough." -- Martin Kaymer, who shot 70
"You expected this. Even yesterday when it was calm, I was practicing my low shots, just in case it starts blowing." --* Retief Goosen, two-time U.S. Open winner*
"It was so tough out there. Yesterday you were hitting a drive and a sand wedge into the 10th and today it was a driver and 3-iron and I didn't even get up." -- Rory McIlroy, on the 456-yard hole
"It was brutal out there today. The pin placements were extremely tough. The way the wind was blowing it was impossible to get at them. Not only that and a lot of them were on slopes making it even more tough. Whether it is calm or blowing you are always five feet or inches from a disaster." -- John Daly, who is at even par for the tournament
"Links golf is -- I've played it when I'm not playing very well, and it's a struggle. You add a little wind to it like we had today and it's more of a struggle. How do you get the ball in play? And when you're not confident about where you're hitting it and you start hitting it sideways a few times, then it gets you. I don't care how good you are, it gets you." -- Watson, on Tiger Woods missing the cut
"I didn't have any warm clothes. I didn't have a passport. I had to fly my dad to my house in Florida so he could get any passport and FedEx it to me at the John Deere. I wasn't even expecting to play in the tournament." -- Marino
"He gave me some great advice about how to keep it low. He's still one of the great strikers of the ball and it was great to play with him." -- Aussie Daniel Gaunt, playing in his first Open and ranked 1,212 in the world, shot 67 Friday and credited a practice round with Tom Watson for helping him prepare for the conditions
"I would never think I'm the type of guy anybody could learn anything from, to tell you the truth. And I think experience is way overrated. All that means is I've hit more bad shots than all the guys that are 20-years-old, and they're lingering in my brain." -- *Calcavecchia, dismissing the theory that young American players have been leaning on him this week for his knowledge and inspiration *
"If you're going to play as bad as I played for two days it doesn't matter what golf course you're playing. It could have been the easiest municipal down the road and I would have missed the cut. It was horrible." --* Ian Poulter, who was down the road after shooting 75-79*
"I thought it was rather amusing when he said he hopes it doesn't jeopardize his vice-captaincy position. I thought it was very, very funny." -- European Ryder Cup captain Colin Montgomerie, after comments made by fellow Scot Sandy Lyle
"The food's okay. I haven't tried haggis. I don't think I will. It doesn't look that great." -- Marino, who is sticking to steak, burgers, and pasta
"I'd love to be here for all four days but obviously my wife comes first. If she were to go into labor this evening or early tomorrow I've got no choice. I want to be there. It's going to be a great experience and one that I don't want to miss." -- Fisher, whose wife Jo is due to give birth any day
"The R&A never seems to mind what the winning score is going to be, unlike the USGA, in my opinion." -- Calcavecchia, who appreciates the course set-ups in Open Championships
Mark Soltau is a contributing editor to Golf Digest and the editor of TigerWoods.com.