News
TURNBERRY, Scotland -- The 138th British Open started Thursday at Turnberry, only somebody forgot to inform the old guys, who thought they were playing in next week's Senior Open at Sunningdale. Fifty-nine-year-old Tom Watson secured the early lead with a 5-under-par 65, while Mark O'Meara (52) and Mark Calcavecchia (49) carded 67s. The latter two played a practice round with Tiger Woods on Tuesday.
"They obviously understand how to play this kind of golf," -- three-time winner Woods, after shooting a disappointing 71
"Experience counts for a lot on these links courses. To me this is the greatest championship. You can play a lot of different shots and it's very enjoyable. I know the guys are in their fifties but are still fit and can still play. The juices get flowing, we love this championship dearly." -- O'Meara, who shot his lowest score in 25 Open appearances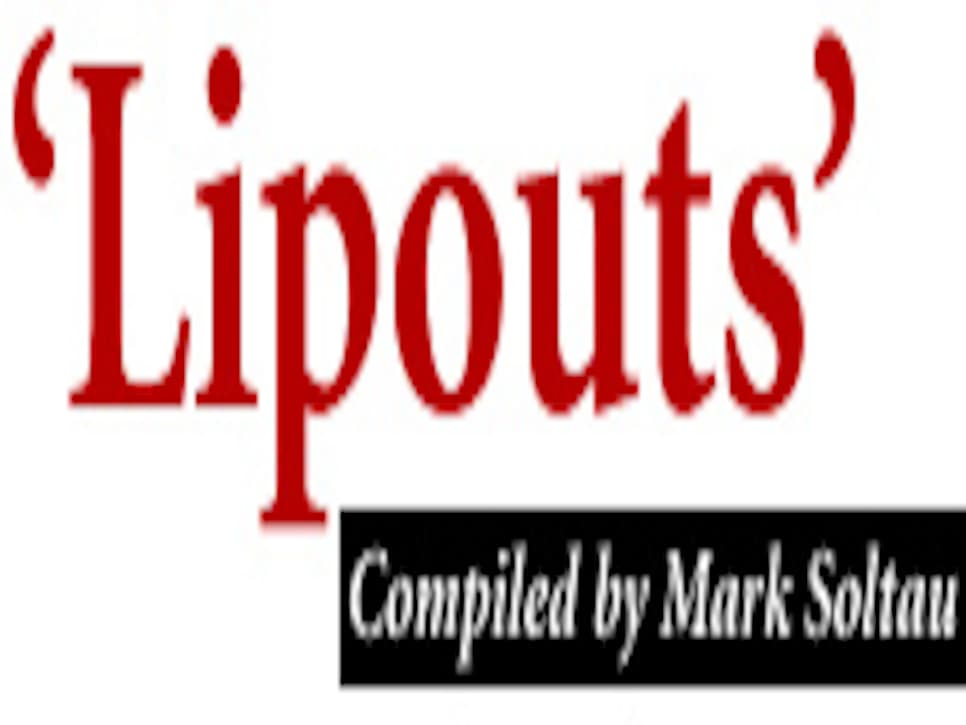 "I don't think the course has anything to do with the fact that some of us old guys are playing well today. Tom Watson can obviously still play really well. And I had my moments." -- *Calcavecchia * "I think if Watson plays the way he played today he can beat Tiger Woods and everyone else. He flashed it today." -- Sergio Garcia
"Tom's obviously a classy player, and he's quite capable of hitting it 280, 290 off the tee. So he's obviously going to be competitive around here as he's shown. He'll have had as much experience with links golf as anybody in this field, probably more than anybody." -- Lee Westwood on Watson
"It reminded me of the practice round I played with him at the Masters this year, when it was blowing about 30 miles an hour and it was cold. I didn't even want to be out there, and I don't think he missed a shot." -- *Stewart Cink, commenting about Watson's fast start *
"Well, I hit a couple shots to the right today, and three-ripped a hole from about 15 feet, and I didn't take advantage of 17. So there you have it." -- Woods, summing up his round
"Well there's no bail out on this golf course. Three yards off the fairway is stuff so thick you can't hit out of it." -- Kenny Perry, on the difficulty of Turnberry
"I kissed my wife and kids goodbye and I was on a plane and I was here. It was almost like last week didn't happen." -- Steve Stricker, who won last week at the John Deere Classic and opened with a 66 Thursday
"The way I drove the ball today was probably the worst I've drove it in my career and if you're not hitting fairways here then you're going to struggle. If I play nine holes tomorrow and the rest play 18, I might be okay. But I got what I deserved today." -- Greg Norman, who contended last year but started with a 77 on Thursday
"It's a reasonable round, it's a good start, and the course is playing as easy as it will be all week." -- Vijay Singh, who opened with a 67
"Well, I expected it to be busy out there and there to be a fair bit of activity. It gave me a nice chance to practice my Japanese." -- Westwood, on playing with Ryo Ishikawa and Woods
"Really nervous to play with Tiger and Lee, but it is important to play my golf, my best golf." -- Ishikawa, who held up well, shooting 68
"Not much. I didn't bring my fishing stuff. But I've got my wife here this week. We've done some sightseeing. We might go and see a castle this afternoon. We walked yesterday on the course. We didn't play, we just done some chipping and putting and then me and my wife went for a walk on the beach to check things out. It was unreal." -- Boo Weekley, who has taken a liking to the area
Mark Soltau is a contributing editor to Golf Digest and the editor of TigerWoods.com.