News
TURNBERRY, Scotland -- On the eve of the 138th British Open Championship, players are making final preparations for Turnberry, where first round play begins on what is expected to be a rainy Thursday.
Here's what competitors are saying about the course:
"It definitely suits somebody who's going to drive the ball very well. You need to hit driver on this golf course. It's a long golf course, especially if there's a little bit of wind. You're going to have to hit driver, and you're going to have to hit it straight." -- Padraig Harrington, seeking his third-consecutive Open title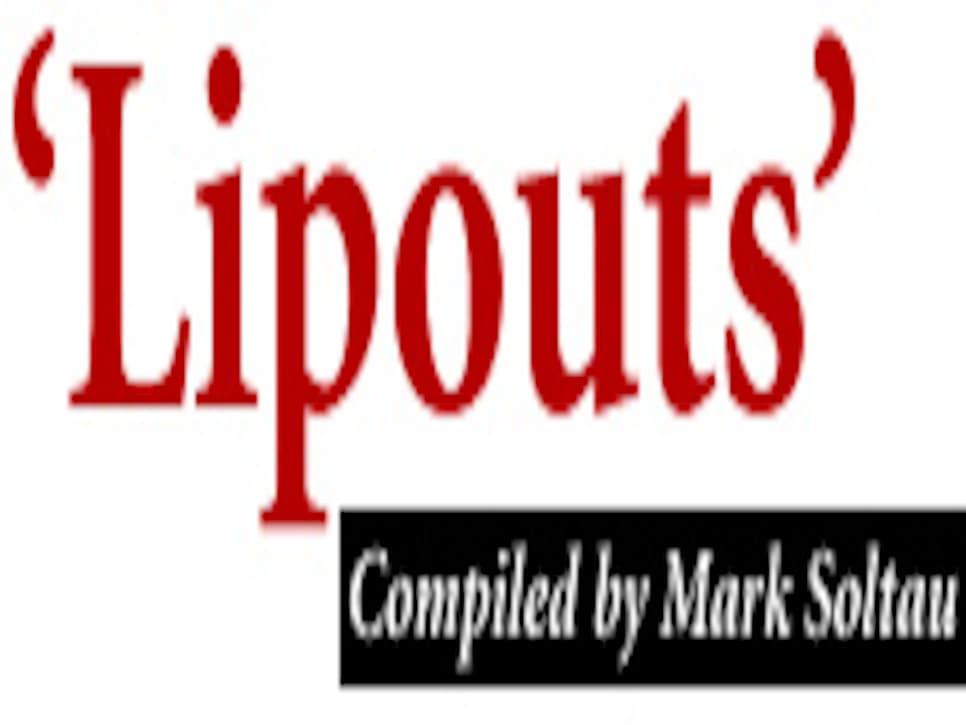 "When you compare this to Carnoustie, it's very likely that the differences are that Carnoustie you can attack a few holes over there. You can hit the driver off the tee more often. Here you have to be cautious all the time." -- Masters champ Angel Cabrera
"You really do have to hit your ball well here. And you have to drive the ball well. You have to hit your irons well. You just can't fake it around this golf course. You just have to hit good shots." -- Three-time Open winner Tiger Woods
"It's the toughest I've ever seen it play. I think it's very much a tee shot golf course that's going to be very demanding for tee shots. I looked at some of the stats, and the way Nick Price (1994) and Greg Norman (1986) drove the ball when they won here, that was the key to their victory, getting the golf ball in play off the tee." -- Paul Casey
"This is what it's all about. I said on the tee, 'I love my office.' I'm really grateful to be able to play a game for a living,'" -- Five-time Open champion Tom Watson
"The one hole that is disappointing is 17. They moved the tee so far back that it's going to be a very boring hole, a par 5, unless you get a pretty strong wind from the north, which we're probably not going to have. It plays so long from back there that you can't reach the green in two, or there may be a handful of players that can reach the green in two. But there's death up there; if you're trying to go for the green and you miss it right, there's two pot bunkers up there." -- Watson, who thinks 17 will be a forgettable lay-up hole for most players
"A professional golfer who doesn't feel a kindred spirit here in Scotland probably doesn't have an understanding of the game. If you're a professional golfer and you play the game for a living, it's the fabric of your life." -- Watson on his long love affair with Open galleries
"I don't think that will be uncommon. I think you're going to see a lot of guys pulling out a strong 3-wood or long iron just to chase the ball down there. It's imperative that you dodge those bunkers, but you can't be too cautious. You have to be aggressive to the sort of conservative areas." -- Casey, who says he will likely hit driver only three or four times
"I think the golf course is tremendous. It seems like you're more penalized for your off-line tee shots here. The rough is very severe just off the golf course in places, so to me this is more of a ball-striker's tournament. You've got to hit a lot of fairways this week.
"The greens are in great shape; they're holding anything you throw in there. If the wind and the rain -- it all banks on the weather, what kind of tee time you have. The guy who hits it well this week is definitely going to have more of an advantage than I think the guy who is spraying it a little bit and surviving out of the rough." -- Kenny Perry
"I think there's opportunities where you can be aggressive on this golf course, but there's also holes where you just need to know that par is a good score for the week and if you take four pars there, you're not going to lose ground in the field." -- Rory McIlroy
"The setup between '86 and now is very, very similar. The tough is extremely thick and heavy out there. The fairways are a little bit wider this year than they were in '86 or any other year to say the least. But obviously the golf course has a lot more length to it. There's a few different angles we have to get adjusted to. So those players who have never played in the early Opens here wouldn't know anything different." -- Greg Norman, who won the Open here in 1986
"You only have to venture out of the fairway nine feet, ten feet, and you might lose your ball. And I think that's an indication not too many drivers are going to be used." -- Norman
"I guess that's the beauty of it. You don't know what's heading your way, and you don't know what the winning score is going to be." -- Henrik Stenson, when asked to predict a winning score
"It would be nice to be above dirt." -- Woods, when asked if he can imagine competing and contending at age 53 in the British Open like Greg Norman did last year at Royal Birkdale
"As far as driving, no, I don't drive. Stevie (Williams) drives. He's used to this side of the road. Unfortunately he drives a little bit quick. His racing mentality kicks in every now and again, loves these turns." -- Woods, who is leaving the driving to caddie Steve Williams
"Ask Robert Karlsson; he played with me." -- Woods, when asked what noises his left knee made last year in the third round of the U.S. Open
"The phone rings a little bit more and just a few more obligations. But nothing drastic; nothing that was unexpected. But it's been fun." -- U.S. Open champion Lucas Glover on his newfound success
"The ones that do are very nice, and the ones that don't are asking the ones that do who that is." -- Glover, who still maintains anonymity at Turnberry
"I got paired with him at AT&T two weeks earlier. He beat my brains in for two days, so I think he's still got me." -- Glover, when asked if he and Woods should be considered on the same level now that he has won a major title
"No, I think the pressure I put on myself to play well in an Open Championship is enough. It's exciting to be the second highest-ranked guy here. It means that –- it doesn't really mean anything. I mean, it is what it is. You hope you get a little bit of luck with the draw and you've got to play extremely good golf; it's as simple as that." -- Casey on the pressure of performing
"I've seen him play ping-pong, he's not superhuman." -- Stenson, when asked if the media perceives Woods as superhuman
"I'm only going to be carrying one." -- Sergio Garcia, when asked how many drivers he will use this week
"Well, I'm sorry if I offend anybody with saying it or having said it. I won't say it again. I do apologize." -- Englishman Ian Poulter, who was criticized in the media for referring to the Open Championship as the British Open
Mark Soltau is a contributing editor to Golf Digest and the editor of TigerWoods.com.