News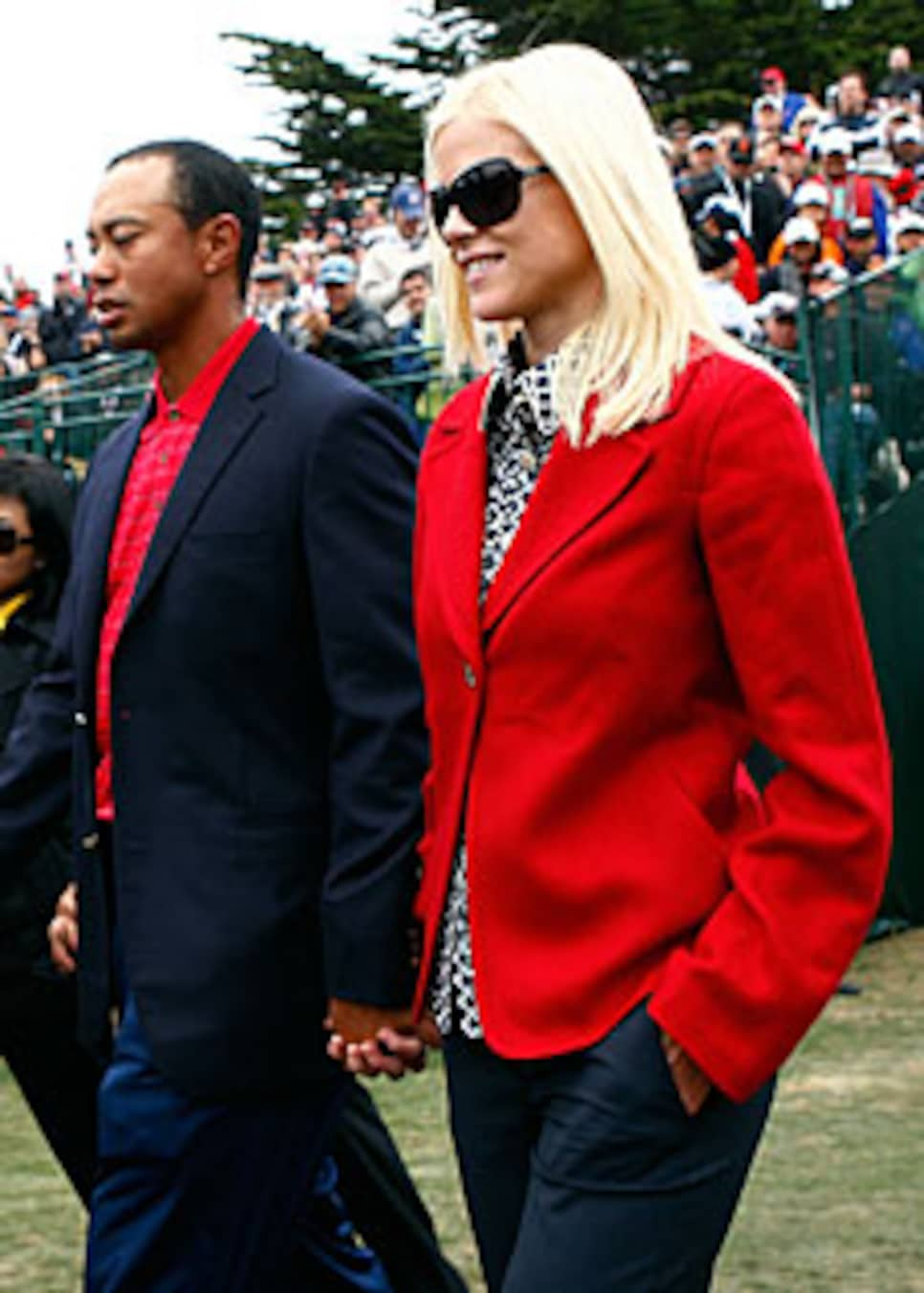 Since the beginning of the Tiger Woods scandal, women have aligned squarely behind his wife, Elin.
Tabloid journalism is a business that's almost entirely dependent on women. Whether we just steal the occasional glance at the magazine covers in the grocery-store checkout line or spend hours on the web scouring People.com, it's as if women are biologically wired to take greater interest in celebrity gossip than men are. We care about what names famous actors give their newborn babies, marvel over the wardrobe choices of hit-making stars at award shows. It's usually innocent fun, not something we expect to discuss with our husbands over dinner.
At least we didn't before November 27, when Tiger Woods crashed his Cadillac Escalade into a tree and a Pandora's box of wild tabloid reports, rumors and finally, admissions of infidelity, was opened. Suddenly, our neatly compartmentalized modes of information gathering were jumbled. The celebrity-gossip world merged with the sports world. Our male friends started quoting passages from US Weekly. Our fathers couldn't come to the phone because they were busy watching the latest Tiger news on "Access Hollywood." And in the middle of this surreal 180 made by the otherwise tabloid-hating men in our lives, women golfers had to grapple with feelings of loss and disappointment over the moral ruin of one of our biggest heroes.
For all the complications stemming from Woods' precipitous downfall, which led to his decision to take an indefinite break from professional golf, one question yet to be asked is how he will ever win back his female fans. It's true, that challenge exists with the public on whole. But given the nature of Woods' transgressions, it's safe to say the wives and mothers among us are going to be the tougher sell.
In general, women are more likely to look at someone like Woods as a human being first and a record-setting machine second. Frankly, it's why celebrity-news publications appeal to us: we like to get the whole picture of a person, not just his stats and professional bio. We want to know about his family, his friends and his favorite pastimes. We love to get insights into his thoughts and feelings. Our views of people in that sense are much more multi-dimensional. So when an icon such as Woods falls from grace in his private life, it's harder for many women to separate the personal sins from the public athlete.
Granted, much of the salacious information we're bombarded with right now is coming from news sources that often relish in the speculative. Even after acknowledging his infidelity in his most recent statement, Woods has yet to fully reveal his side of the story, and there's a chance he never will. But to many women, the mere fact that the golfer has been unfaithful to his wife -- more than once -- is enough to sour them on him permanently.
That much was apparent when I recently conducted an informal poll with some women golfers, asking them how they felt about Woods before and after the scandal broke. Not surprisingly, there was no shortage of impassioned responses. A couple of the women I spoke to were relatively unfazed; they had never held Tiger to a higher moral standard than any other famous athlete, and they will remain ardent followers of his golf. But most expressed shock and dismay, not to mention a strong urge to leave him in the dust. One, who said she used to be a die-hard Tiger fan and always wanted him to win, now hopes he doesn't. "I can't believe how naive I was, buying the whole image and spin. How could I root for him to win another Masters? To make golf history? In my fan book, Tiger is history." Those with children said they've had to grapple with explaining the headlines and news reports to the littlest Tiger fans. And one very angry woman who called Woods' actions "beyond stupid" said she'll go out of her way never to buy a Tiger-endorsed product again: "I'm thoroughly disgusted by his behavior. I feel betrayed. I thought he was one of the good guys."
The sense of betrayal conveyed by these women seems to be the core difference between how men and women process the Tiger issue. While men might be surprised and intrigued by Woods' indiscretions, women feel duped. It's as if by betraying his wife, Woods betrayed the entire female population. If anything, the prevailing sentiment among the women I spoke to, even those who still stand by him, was great sympathy for his family.
In the seven years since we first noticed Elin Nordegren in Woods's gallery at the 2002 U.S. Open, she had managed the impossible, long before the events of last month: She endeared herself to the female golf audience. On paper, Nordegren would be very easy for other women to dislike. She's a drop-dead-gorgeous bikini model turned au pair from Sweden who ended up marrying the most famous athlete in the world. What's not to hate? But instead, women admire her for her humility. She never clamored for the spotlight, never spoke to the media, never had an air about her. God bless her, she hasn't even been one to push her dolled-up kids onto the 18th green after her husband won a tournament. She simply seemed to be a devoted wife happy to root for her famous husband from a distance without being noticed. In his first online mea culpa on December 2nd, Woods said his wife had "shown more grace than anyone could expect." You could call that an understatement.
Now that Nordegren has become the very public victim of her husband's betrayal, she's amassed a worldwide sisterhood of supporters. She may never again be able to go unnoticed at a golf tournament (or walking down a city sidewalk), but no matter what happens to Tiger Woods' legacy in the wake of this scandal, women will forever be rooting for her.
The question is, will they ever again be able to root for him?