News
Golf Getting Closer To Olympic Games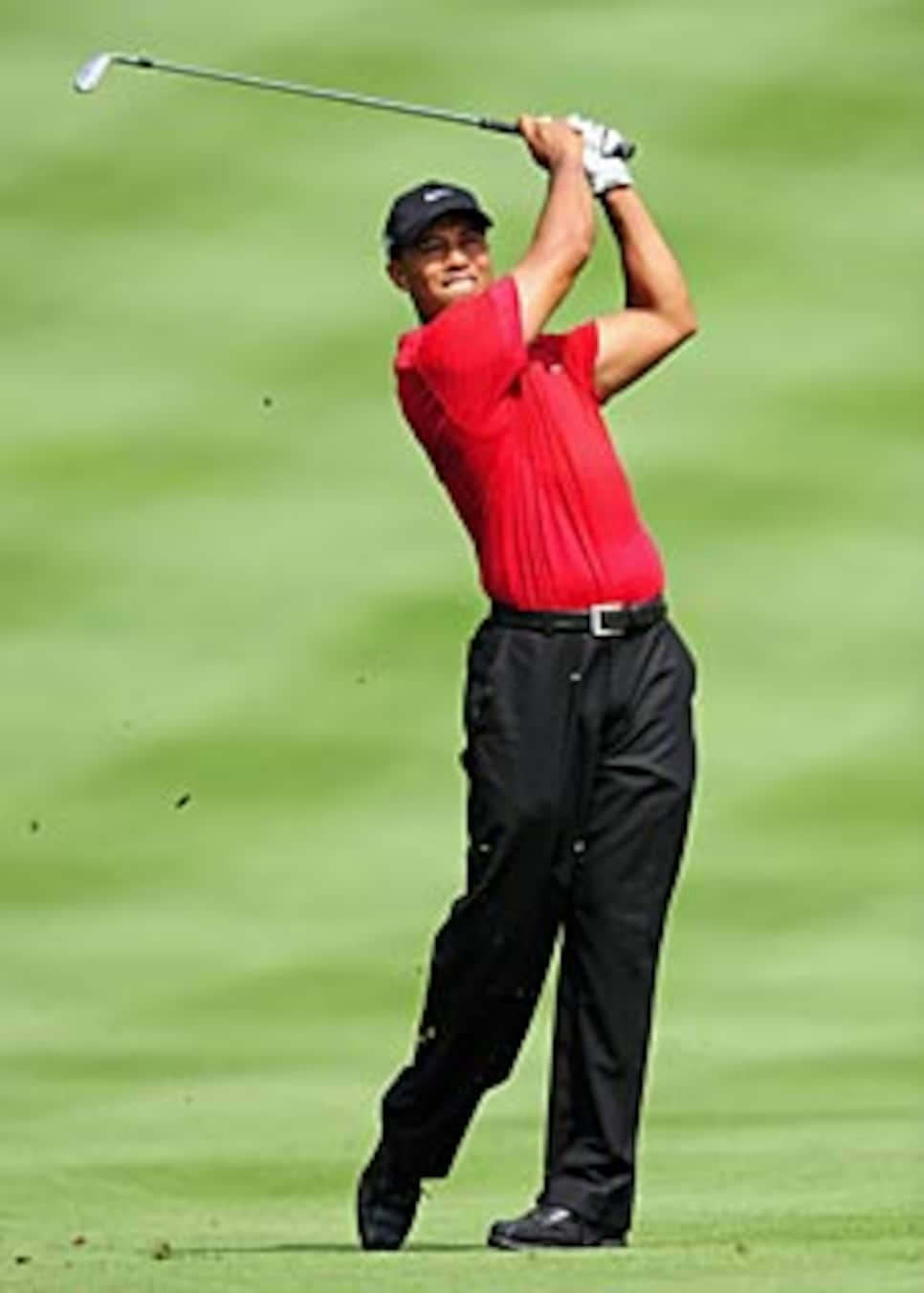 Tiger Woods said he would play for his country if golf is a part of the 2016 Olympic Games.
CHASKA, Minn. (AP) -- Tiger Woods is a step closer to adding another major title to his name: Olympian.
Golf officials were thrilled by the International Olympic Committee executive board's decision to recommend golf and rugby sevens for inclusion at the 2016 Games. The full 106-member IOC assembly has the final say, voting in Copenhagen in October.
"I've said there is no singular decision or singular program that can globalize the game of golf like a nod from the IOC to join the Olympic Games," PGA of America CEO Joe Steranka said, who was beaming when he entered the room. "We still have Oct. 9 to look forward to, but we're very encouraged by today and we're proud of the support we've received."
None was bigger than that of Woods, arguably the most popular and recognized athlete in the world. Woods, Lorena Ochoa, Jack Nicklaus, Arnold Palmer, Annika Sorenstam and other players have helped promote golf's bid to get into the Olympics, and Woods said earlier this week that he would play in 2016.
"I think that golf is a truly global sport, and I think it should have been in the Olympics a while ago," Woods said Tuesday at the PGA Championship. "If it does get in, I think it would be great for golf and especially some of the other smaller countries that are now emerging in golf. I think it's a great way for them to compete and play and get the exposure that some of these countries aren't getting."
Golf was played at the 1900 Paris Olympics and 1904 St. Louis Games. While Woods' popularity has helped fuel worldwide interest in the game -- the World Cup will be in China this year and the field at this week's PGA included players from almost two dozen countries -- golf officials say there is still plenty of room for growth. Being part of the games is key, because many governments only fund Olympic sports.
As for the top players, well, they're excited at the prospect of being Olympians.
"Doesn't that sound good?" defending PGA champion Padraig Harrington said earlier this week. "Imagine us being Olympic athletes. I think it would be fantastic for golf. As a golfer, I would think we have all the credentials to be Olympians."
Spain's Sergio Garcia agreed.
"I've always loved watching the Olympics," he said. "So to be able to be a part of the Olympics will be something unbelievable."
Golf has proposed a 72-hole stroke-play competition for men and women, with 60 players in each field. The world's top 15 players would qualify automatically. While match play could still be considered, International Golf Federation executive director Ty Votaw said stroke play was proposed after discussions with the top players.
"(They) felt it was the best and fairest way to identify a champion in a competition like an Olympic competition," Votaw said.
All the major professional tours have said they'll alter tournament schedules to avoid a clash with the Olympics. Votaw and Steranka said it's too early to say what events would be affected if golf is added. The four cities bidding for the 2016 Games have proposed dates in July and August.
The PGA Championship, the season's last major, is traditionally played in mid-August, and 2016 is also a Ryder Cup year.
"So many things would have to be addressed with venues and with television partners," Steranka said. "But we are all committed to do that because the prize for golf is that good."