News
Tiger Joins The Olympic Bandwagon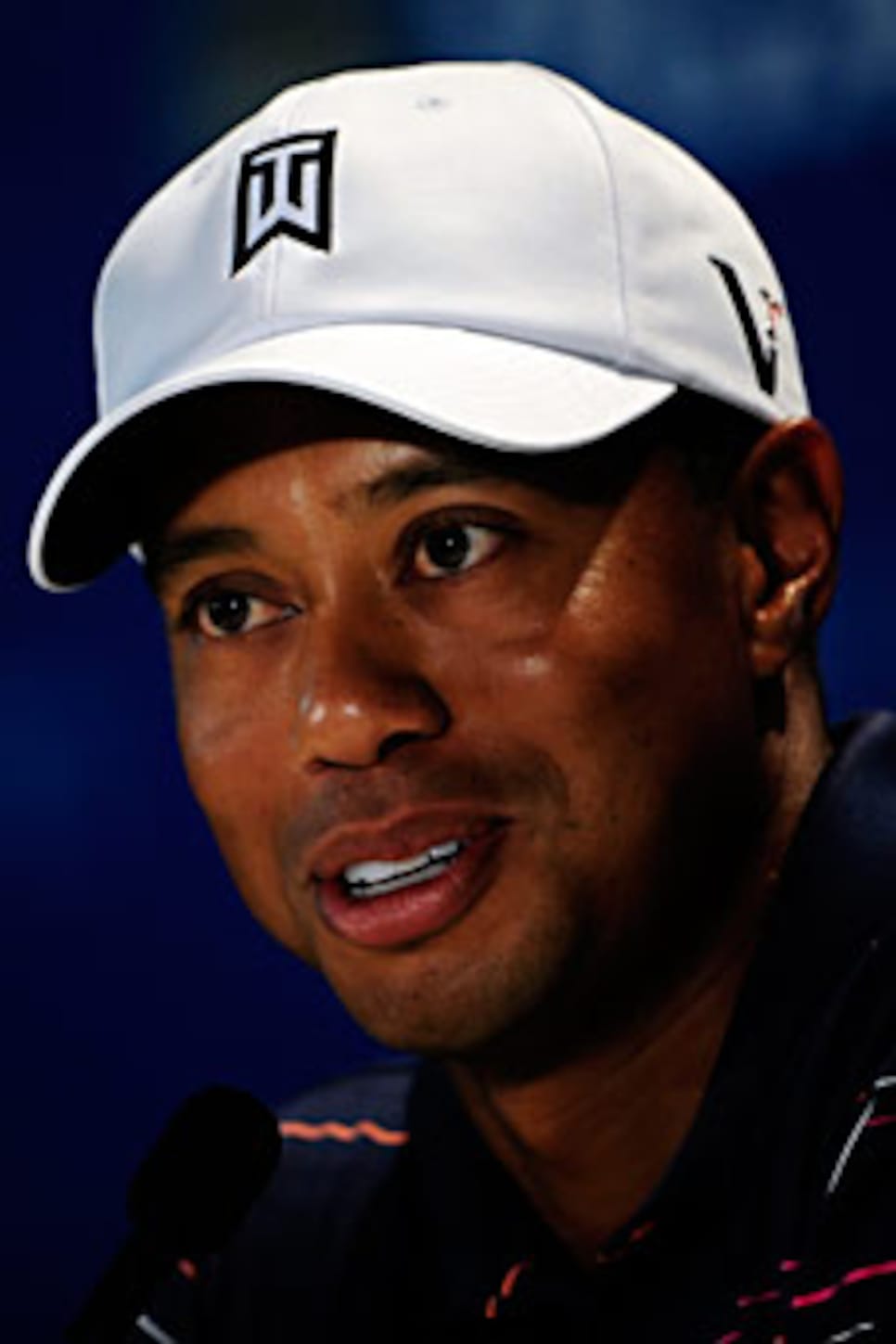 Woods, along with Arnold Palmer, Jack Nicklaus and Annika Sorenstam has supported the effort to make golf an Olympic sport.
CHASKA, Minn. (AP) -- Tiger Woods is interested in adding a gold medal to his collection of green jackets.
Woods indicated Tuesday that he would play in the Olympics if golf became part of the program in 2016. The International Olympic Committee executive board is to meet Thursday in Berlin to recommend two sports for inclusion in the 2016 games. Golf and rugby sevens are considered the favorites.
Golf has not been part of the Olympics since 1904. Woods, who has completed the career Grand Slam three times, felt it should have been an Olympic sport a while ago. He then was asked if he would compete.
"If I'm not retired by then, yeah," Woods said. Asked again if he would play, Woods nodded his head and said, "Yep."
It was his most definitive comments about his participation in the Olympics. Woods will be 40 for the 2016 Games.
Woods, Jack Nicklaus, Arnold Palmer, Annika Sorenstam and other players have helped promote golf's bid to get into the Olympics. It would be a stroke-play competition over 72 holes if accepted.
"I think that golf is a truly global sport, and I think it should have been in the Olympics a while ago," he said. "If it does get in, I think it would be great for golf and especially some of the other smaller countries that are now emerging in golf. I think it's a great way for them to compete and play and get the exposure that some of these countries aren't getting."
Woods has played five times in the Ryder Cup and Presidents Cup. He played three times in the World Cup, winning the individual medal in 1999. As an amateur, he played in the Walker Cup and the World Amateur Team Championship.
Padraig Harrington, a three-time major champion, played 11 straight years in the World Cup for Ireland. Asked about the Olympics, he gave two thumbs-up before the question was finished.
"I'd love to be an Olympian. Doesn't that sound good?" Harrington said. "Imagine us being Olympic athletes. I think it would be fantastic for golf. As a golfer, I would think we have all the credentials to be Olympians."
Golf has been mentioned before as an Olympic sport. It picked up momentum when PGA Tour commissioner Tim Finchem supported it, giving golf organizations across the globe a united front.
"It seems like it was always destined to be an Olympic sport," Harrington said. "I'm sure there's a lot of athletes out there that would never put golf as a sport, but trying to explain that to somebody that doesn't play golf, they will never understand what goes into golf. Most golfers realize what goes into it and will see it as being a natural sport for the Olympics."