News
Woods' Wife Helped Police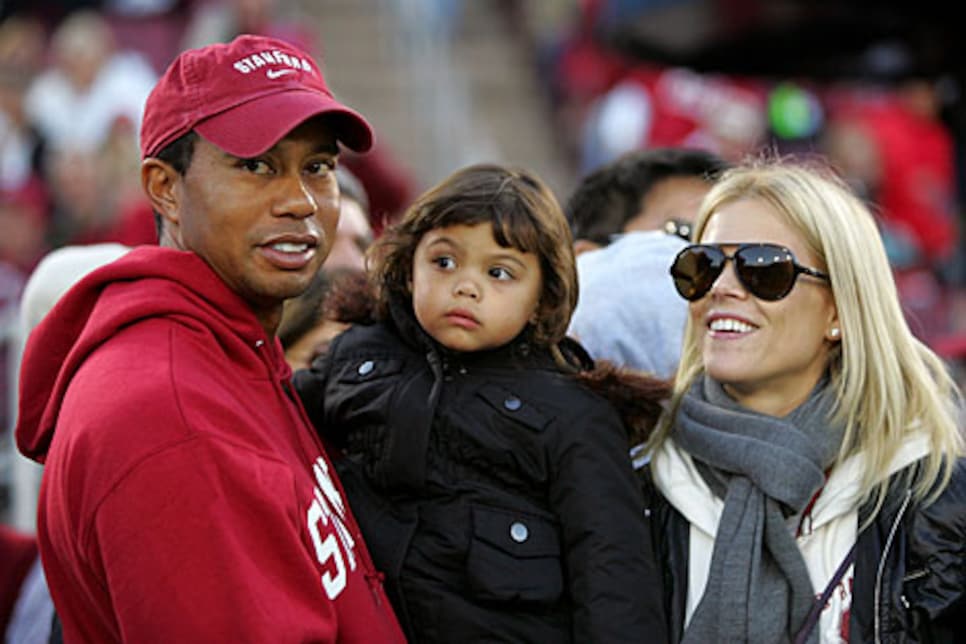 The Woods family was last seen publicly at the Stanford-Cal football game Nov. 21.
A local police chief in Florida says Tiger Woods' wife used a golf club to smash out the back window and helped get the golfer out of the car.
Windermere Police Chief Daniel Saylor told The Associated Press on Friday that Elin Nordegren told officers she was in the house when she heard the accident and came outside. Saylor says officers found Woods laying in the street with his wife hovering over him.
Police say Woods hit a fire hydrant and part of a tree early Friday. Saylor says Woods was in and out of consciousness when his officers arrived.
Saylor says Woods had cuts on his lips and blood in his mouth. He says his officers gave him first aid until fire rescue came about 10 minutes later.
Saylor says his officers do not believe alcohol was involved.