News
Paramedics Respond To Call From Woods' Complex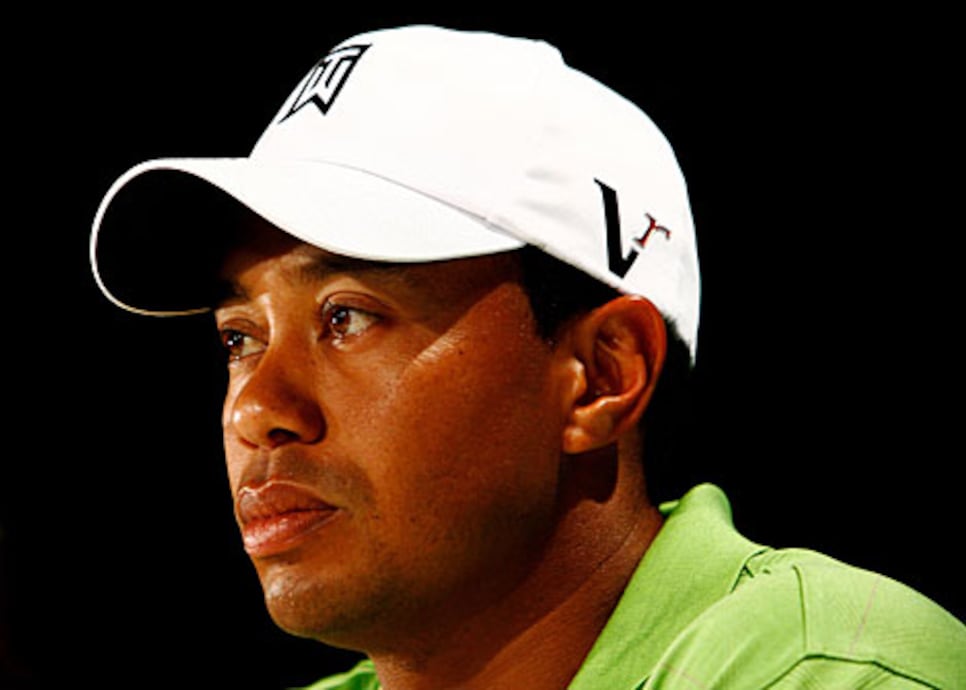 The World's No. 1 golfer hasn't made a public appearance since his accident the morning after Thanksgiving.
OCOEE, Fla. (AP) -- A panicking woman calls 911 from Tiger Woods' Orlando-area mansion, telling the dispatcher that her mother had collapsed.
"Oh my God! Hurry up," the woman says as a child is heard crying in the background.
Wood's mother-in-law, Barbro Holmberg, was rushed to a hospital early Tuesday with stomach pains. Although she was released about 11 hours later and returned to the pro golfer's house, the event touched off the second media frenzy in two weeks surrounding Woods' carefully guarded private life.
In a recording of the 911 call obtained by The Associated Press, the woman says, "She collapsed in the bathroom. What do I do?"
A few seconds later, the caller said her mother was breathing normally, talking and didn't appear to be hurt from her fall.
The caller wasn't identified. Woods' wife, Elin Nordegren, has a twin sister, but it wasn't clear whether she was at the house.
Health Central is the same hospital where Woods was treated after he crashed his sport utility vehicle outside his home in a gated community in nearby Windermere last month.
Holmberg, 57, a Swedish politician, arrived in the U.S. a few days ago, hospital spokesman Dan Yates said, just as her daughter grappled with fallout from the crash and the ensuing statement from Woods that he had extramarital "transgressions."
Woods and his wife have a 2-year-old daughter and an infant son.
Family members visited Holmberg in the hospital, Yates said, but he did not specify whether Woods or his wife came. The family hired additional security to keep the media away.
Yates would not speculate on what caused Holmberg's stomach problems or whether she had suffered previously from that type of distress. He said she was released about 11 hours after she arrived and returned to Woods' home. Holmberg's spokeswoman, Eva Malmborg, said she wasn't aware that Holmberg suffered from any disease.
Holmberg was expected back at her job as Gavleborg county governor in central-east Sweden next week, said her deputy, Olov Rydberg.
Intense media scrutiny has followed the world's No. 1 golfer since he hit a hydrant and a tree Nov. 27 about 2:25 a.m. Woods was cited for careless driving and fined $164.
Since then, Woods has vanished from prime-time TV advertising. Data from Nielsen Co. shows there have been no advertisements in prime-time featuring Woods since Nov. 29.
The research firm said the last prime-time ad to appear featuring the golfer was a 30-second ad that day for the Gillette Co. That commercial aired eight times during November, spokesman Aaron Lewis said.
There have been no other commercials since then on all broadcast networks and 19 cable networks during the evening news, prime-time, late-night and during weekend sports, he said.
Attention on Woods didn't let up Tuesday, when dozens of live trucks, camera crews and reporters camped out on the hospital's lawn, awaiting word of Holmberg's condition.
"I think she understands," Yates said of Holmberg.
The accident - and Woods' refusal to answer questions about it - fueled speculation about a possible dispute between him and Elin.
Last week, Woods issued a statement saying he had let his family down with unspecified "transgressions" that he regrets with "all of my heart." He did not elaborate.
A police report released Monday showed that a Florida trooper who suspected Woods was driving under the influence sought a subpoena for the golfer's blood test results from the hospital, but prosecutors rejected the petition for insufficient information.
A witness, who wasn't identified in the report, told trooper Joshua Evans that Woods had been drinking alcohol earlier. The same witness also said Woods had been prescribed two drugs, the sleep aid Ambien and the painkiller Vicodin.
The report did not say who the witness was but added it was the same person who pulled Woods from the vehicle after the accident. Woods' wife has told police that she used a golf club to smash the back windows of the Cadillac Escalade to help her husband out.