News
Trooper Sought Blood Results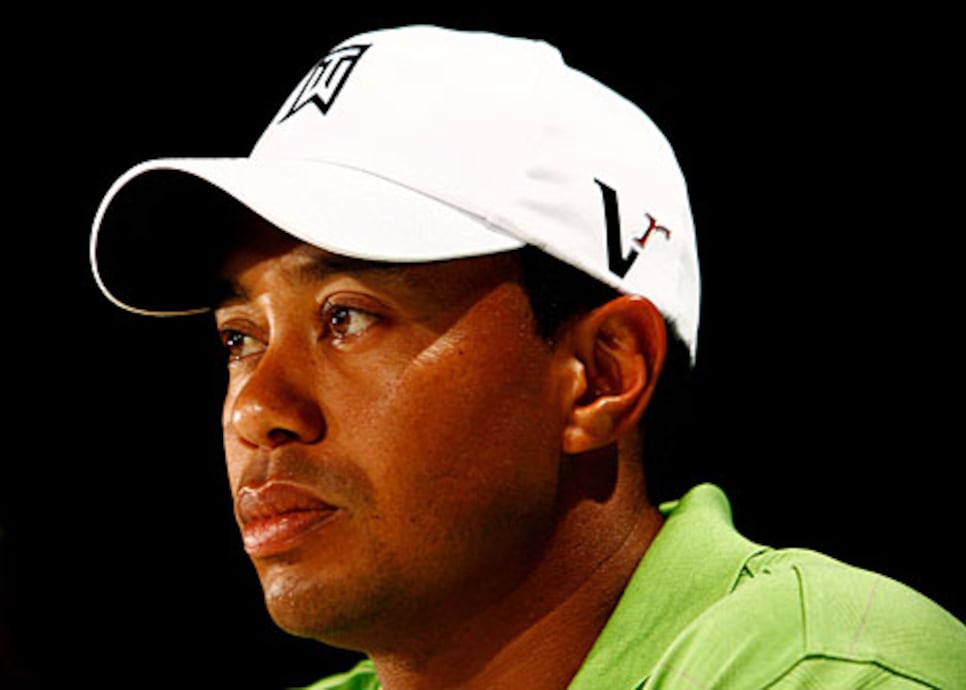 The World's No. 1 golfer hasn't made a public appearance since his accident.
WINDERMERE, Fla. (AP) -- A Florida trooper who suspected Tiger Woods was driving under the influence sought a subpoena for the golfer's blood results from the hospital he was taken to after crashing his SUV, but prosecutors rejected the petition for insufficient information, according to a police report released Monday.
A witness, who wasn't identified in the report, told trooper Joshua Evans that Woods had been drinking alcohol earlier. The same witness also said Woods had been prescribed two drugs, Ambien and Vicodin. The report did not say how the witness knew that.
"Impairment of the driver is also suspected due to the careless driving that resulted in the traffic crash," Evans wrote in the report dated Nov. 30 that was released by the State Attorney General's office.
Woods' attorney, Mark NeJame, didn't return a phone call for comment.
The world's No. 1 golfer hit a hydrant and a tree around 2:25 a.m. on Nov. 27. The Florida Highway Patrol last week cited Woods for careless driving and fined him $164.
Another police report offered new details into the accident from the officer who first responded to the 911 call.
Woods was at first unresponsive, lying on the road covered in a blanket and resting his head on a pillow, according to the report from the Windermere Police Department. The officer, whose name was redacted from the report, said Woods tried to stand up before the officer told him to lie down for his safety. The officer used the pillow to immobilize the golfer's spine.
Woods was bleeding from cut lips but was breathing normally. His wife, Elin, was kneeling over him.
The sport utility vehicle's engine was still running, the front passenger door was jammed and both rear door windows were broken out. Two golf clubs were next to a golf cart, which also was in the road. The officer found $235 in the vehicle, according to the report, which was obtained through a public records request.
Florida Highway Patrol investigators arrived after Woods had been taken to a hospital, the report said, explaining why they were unable to interview him at the accident site. In the days that followed, investigators tried three times to interview Woods, but he refused to meet with them.
Elin Woods told police she used a golf club to smash the back windows of the Cadillac Escalade to help her husband out. The accident -- and Woods' refusal to answer questions about it -- fueled speculation about a possible dispute between the golfer and his wife.
Last week, Woods issued a statement saying he had let his family down with unspecified "transgressions" that he regrets with "all of my heart." He did not elaborate.