News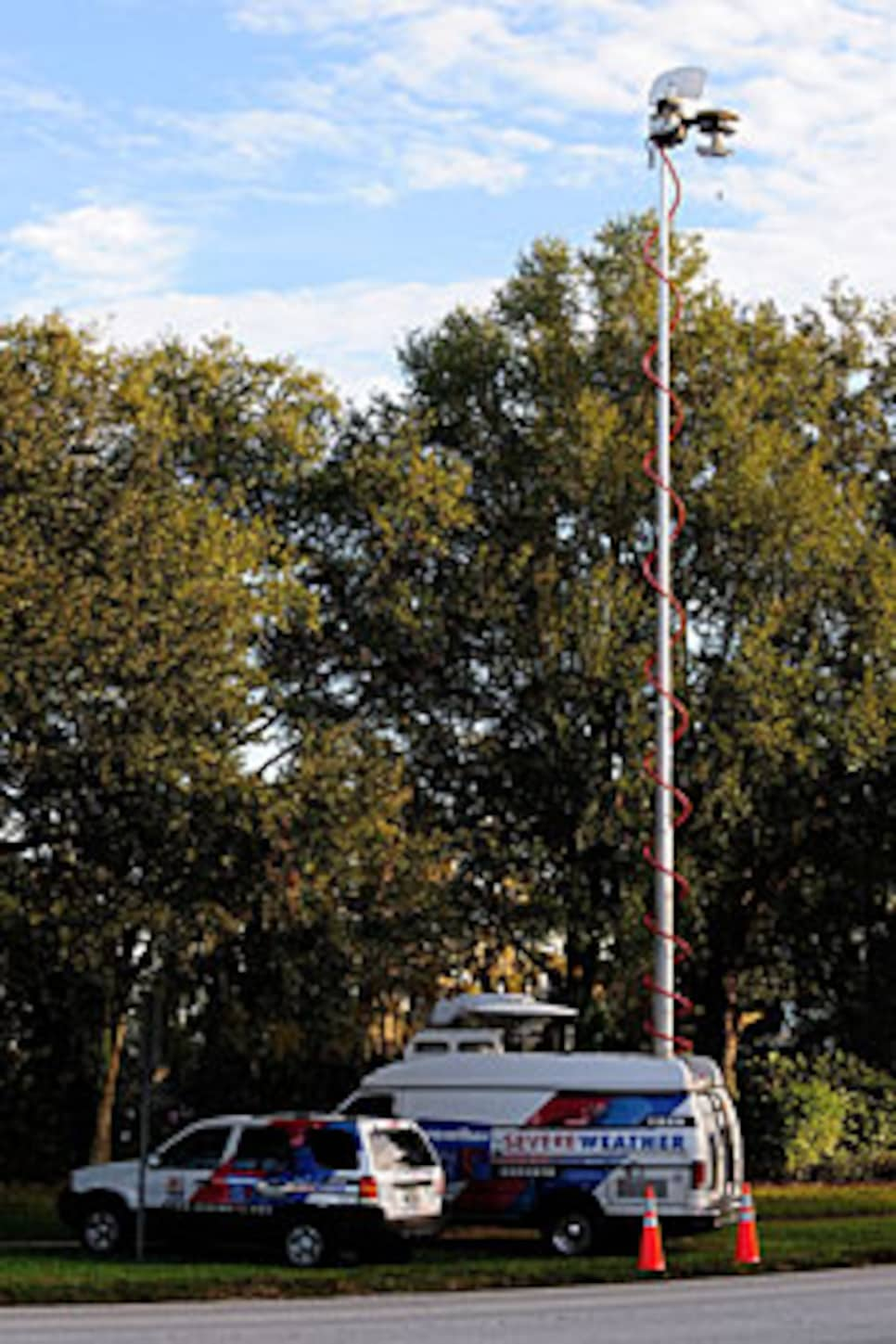 Tiger Woods' home at Isleworth Country Club has been the center of much media attention
WINDERMERE, Fla. (AP) -- Tiger Woods and his wife, Elin, are expected to talk to police for the first time Sunday, breaking a two-day silence that has only fueled speculation about his early morning accident, why he left the house at that hour, where he was going and whether an argument preceded the crash.
Sunday could deliver two bits of information -- what the world's No. 1 golfer has to say about the accident or perhaps the 911 tapes that the Florida Highway Patrol said it would release once authorities have reviewed the call.
In its initial accident report, the patrol said Woods left his house, ran over a fire hydrant with his Cadillac Escalade and then smashed into a tree at 2:25 a.m. Friday. And Windermere police chief Daniel Saylor said Woods' wife told officers she heard the crash from inside their home, and used a golf club to break out the back window.
The FHP continues to investigate the crash as a traffic accident, refusing to get caught up in rumors.
Sgt. Kim Montes, the patrol spokeswoman, said Woods is not required to give a statement, only his driver's license, insurance and registration of the SUV, which was towed to a private yard with damage to the front and both back-seat windows broken.
"We still are going to move forward with our crash investigation," she said.
Police first tried to interview Woods on Friday, only for his wife to ask if they could return the next day because he was sleeping.
As they headed to Woods' $2.4 million house inside the gates of Isleworth on Saturday afternoon, FHP dispatch put through a phone call to troopers from Woods' agent, informing them that Woods and his wife would be unavailable to talk until Sunday.
"I don't know what was said," Montes said Saturday. "I mean, (Friday) we understood, and that's kind of normal. It is unusual that we haven't gotten a statement. This just delays us to getting closer to the completion of the investigation."
Woods' agent, Mark Steinberg, did not respond to a text message asking why Woods was unavailable.
"Every 10 seconds these days, people update their tweets," said David Schwab, vice president of sports marketing firm Octagon. "People are just adding speculation and controversy. You need something to settle the ship. If he's not able to do it, find someone to do it for him."
Woods' news conference for the Chevron World Challenge, the tournament he hosts that benefits his foundation, had been scheduled for Tuesday afternoon. It's unclear whether he would still play, or even attend the event in Thousand Oaks, Calif.
"We do not know if Tiger is playing; we are anticipating a great week of competition," said Greg McLaughlin, the tournament director and president of his foundation.
In a telephone interview, Woods' father-in-law, radio journalist Thomas Nordegren, told The Associated Press in Stockholm that he would not discuss the accident.
"I haven't spoken to her in the last few ... " Nordegren said about his daughter, Elin, before cutting himself off. "I don't want to go into that."
Woods' mother-in-law Barbro Holmberg also refused to address the matter.
"She doesn't want to comment on private issues like these," Holmberg's spokeswoman Eva Malmborg said.
Aside from occasional criticism of his temper inside the ropes, Woods has kept himself out of the news beyond his sport. In an October posting on his Facebook account, Woods wrote, "I'm asked why people don't often see me and Elin in gossip magazines or tabloids. I think we've avoided a lot of media attention because we're kind of boring ..."
"He's an iconic brand, the platinum standard," said John Rowady, president of rEvolution, a Chicago-based sports marketing agency. "I find it interesting how he's being attacked by so many sides after how gracious he's been. But even the best of celebrities who try to do their best can be riddled with controversy."