News
Report: Tiger Met With Authorities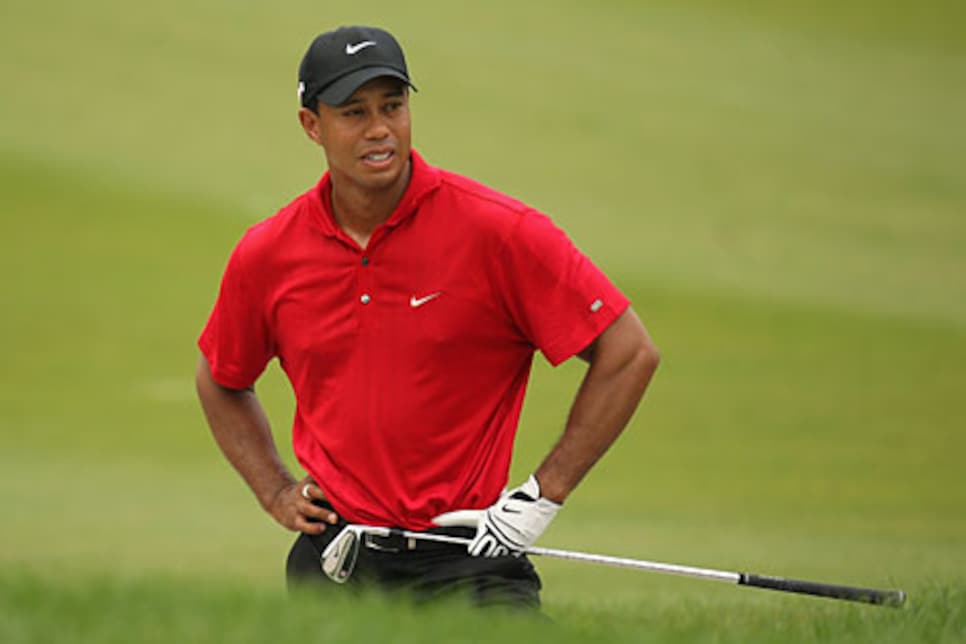 Tiger Woods hasn't made a public appearance since his Nov. 27 accident.
ORLANDO, Fla. (AP) -- Tiger Woods had a "fat lip" but no other visible facial injuries when he met with Florida state troopers four days after the accident outside his home, according to a television report.
Florida Highway Patrol spokeswoman Kim Montes told WESH-TV in Orlando on Wednesday that Woods and his attorney met with troopers on Dec. 1.
Montes and other FHP officials did not immediately return several phone messages and e-mails from The Associated Press.
The meeting at an undisclosed location in Orlando came after troopers tried for three days to meet with Woods about the accident in which his sport utility vehicle crashed into a fire hydrant and tree outside his home.
The officers arranged the meeting to deliver a $164 citation for careless driving and to see if Woods had any injuries that were inconsistent with a car accident, Montes told the TV station.
Woods had a "fat lip," but no other visible injuries and officers had no reason to believe the golfer was a victim of domestic violence, Montes told WESH-TV.
Woods has not been seen in public since the accident. He announced on Dec. 10 that he was taking an indefinite leave of absence from the PGA Tour to focus on repairing his marriage after admitting his infidelity.