News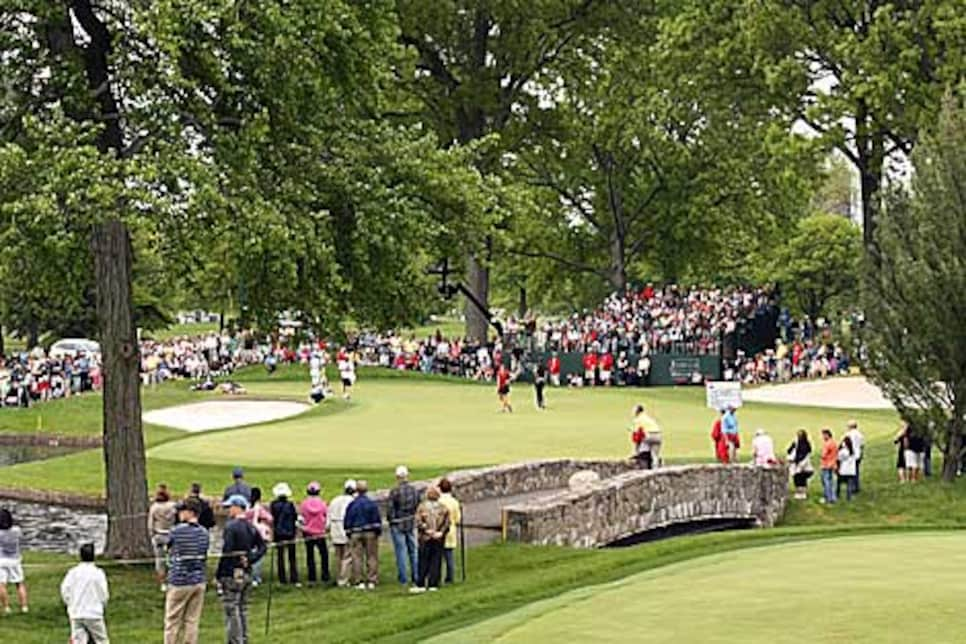 The Upper Montclair Country Club will no longer host the Sybase Classic.
CLIFTON, N.J. (AP) -- The LPGA Sybase Classic is leaving the Upper Montclair Country Club, and it may be moving out of New Jersey.
Club president and tournament director Tony Vespa disclosed Saturday that Sybase officials are considering changes to the tournament and have decided to leave Upper Montclair after a three-year stay.
Vespa said the club had a three-year contract and spoke with Octagon Golf, which manages the event for the LPGA Tour, about extending it another three years provided that Sybase signed on.
However, Octagon informed Vespa last week that Sybase was looking at a different format and a different venue.
Before coming to Upper Montclair, the event was held at Wygakyl in New Rochelle, N.Y., where it had been staged since 1990.
"We had three years with them, a good three years with them," Vespa said. "If they want to do something else, that's entirely their position to do that."
The move was first reported Saturday by The Star-Ledger of Newark.
Vespa said the club clearly understood it only had a contract for three years, so there was no disappointment in the decision.
"I think Sybase is rethinking their commitment and evaluating what makes sense for them as a corporation and the money they spend in this economic environment," Vespa said. "Perhaps, a different format and perhaps, a different venue makes more sense for them. To me, it's as simple as that."
Neither John S. Chen, the chief executive and president of Sybase, nor Katie Hill, senior director of marketing, returned e-mails left by The Associated Press on Saturday seeking comment. The LPGA and Octagon also did not immediately return an e-mail.
The LPGA Tour has lost seven tournament since 2007, and commissioner Carolyn Bivens resigned under pressure.
Vespa said he would not be surprised if Sybase was considering whether it wanted to keep sponsoring the tournament.
"I would think any corporate executive is going through that evaluation of what makes sense for them," Vespa said. "Is expending funds on a sports event getting us the value we want? Is it reaching our clientele? Is it supporting our values as an organization? I would think any company in this day and age, in this economic environment, that's the right approach to take because you have shareholders and board directors to answer to."
Vespa said he had heard talk that Sybase was considering three others courses in New Jersey - Canoe Brook in Summit, Hamilton Farm in Gladstone and Trump National in Bedminster, as well as courses in other states.
Vespa said the club made some money holding the event, and he found it built camaraderie among members of the 27-hole course that has been the site of events on the PGA regular and senior tours and the LPGA.
"For 2010, we have nothing," Vespa said. "But who knows what will happen in the future? If something interesting comes along ... we'll consider it."