The Loop
My Town: Brittany Lincicome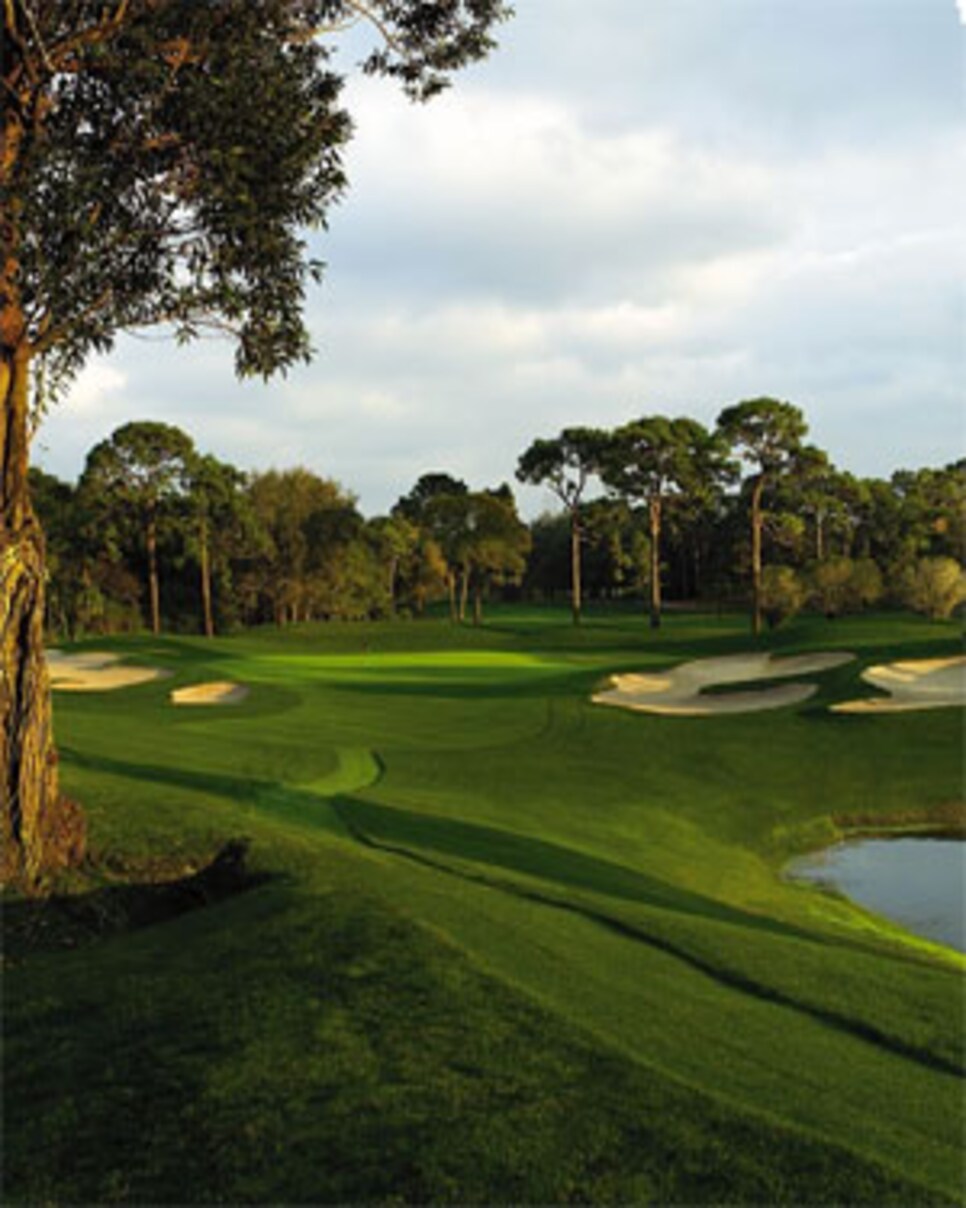 Innisbrook Resort, where Lincicome got her picture taken with Tiger Woods his first year on tour.
Brittany Lincicome has lived a life of golf in the Tampa/St. Petersburg area. It's where the reigning Kraft Nabisco champ first started playing the game, and where she was first exposed to professional golf when the JCPenney Classic, a mixed-team PGA Tour/LPGA event, was held at Innisbrook Resort.
"I was a standard bearer from age 10 to 15," she says. "This allowed me to meet Tiger Woods and get a picture with him his first year on tour. My parents have the life-size picture on our wall at home." But it was John Daly and Laura Davies, long hitters like Lincicome, she always worked for. "I have such great memories from that tournament. I wish they would bring it back so I could play."
Lincicome, who lives in Seminole, starts the LPGA season in Singapore and Thailand this month, but her heart is always at home.
Bardmoor G&CC is where I have played golf since I was 9. I still live near there, so I'm biased. It went through a renovation by Gary Koch in 2003. I just always feel like I am at home there. St. Petersburg CC is a very gracious, fun, old-style kind of place. The atmosphere is charming. You feel like you are someplace special. The Copperhead Course at Innisbrook Resort, where the PGA Tour's Transitions Championship is held, is probably the course people are most familiar with. You should definitely check it out, but appreciate that it's just a really, really hard course. It's always in perfect tour playing condition. It's long and a real challenge. When you're playing it, be on the lookout for the "monkey squirrels." They're usually running all around the course and are fun to watch. I love them.
The Don CeSar is right on St. Pete's beach. The hotel is big and pink and has a beautiful white sand beach in front. It's an old-fashioned place that's been there for years. It has a nice old-Florida feel to it. You can't go wrong with anywhere on the beach, but this place is special.
If you're on a trip with your family, you need to make some time for Busch Gardens. What kid -- or adult really -- doesn't like a good theme park? The Florida Aquarium and Lowery Park Zoo also make for nice day trips. Another place to think about is John's Pass. It's an entertainment area along the water near St. Petersburg and has a boardwalk, restaurants and a bunch of neat shops. They also have places to go parasailing, and you can rent jet skis. It's very fun and great for out-of-towners.