News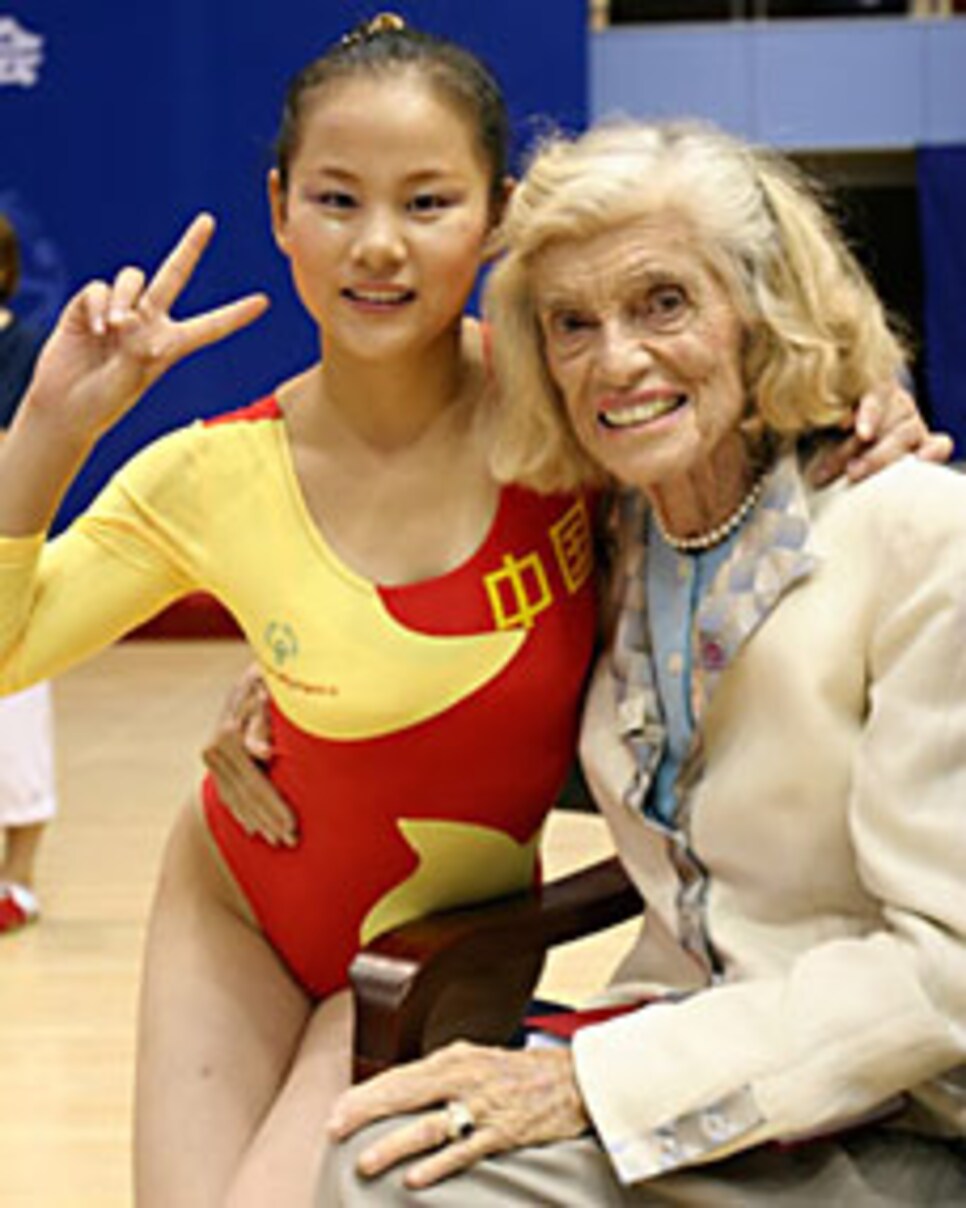 Eunice Kennedy Shriver, founder of the Special Olympics.
About 10 years ago, while serving on the advisory board for the alumni magazine at Franklin & Marshall College, another board member asked me if I had ever been to a Special Olympics competition. When I said I hadn't she asked if I would be interested in attending the Pennsylvania Fall Games and writing a story for the organization's magazine from the perspective of a sport writer covering his first athletic competition for those with intellectual disabilities.
I agreed and I am forever grateful, just as we should all be grateful for the tireless work of Eunice Kennedy Shriver, founder of Special Olympics, who died Aug. 11 at the age of 88. Shriver began Special Olympics in 1968 and it is now a global operation that conducts its World Games once every four years. The PGA of America, which is conducting the PGA Championship this week at Hazeltine National Golf Club outside Minneapolis, first introduced golf to Special Olympics in 1988. Golf was introduced to the Special Olympic at the World Games in New Haven, Conn., in 1995 and was included as a regular sport in 1999. Since 2000, the PGA has helped conduct the Special Olympics National Invitational Tournament.
The man credited with pioneering golf in Special Olympics was Conrad Rehling, the late PGA Master Professional and former coach at Florida and Alabama. Since 2005, the Conrad Rehling Award has been given to an individual who has contributed to the growth of Special Olympic Golf. Now, more than 17,000 individuals compete in Special Olympic Golf worldwide.
The PGA Foundation also makes annual grants to Special Olympics, provides rules expertise at tournaments, free golf clinics -- such as ones conducted this week at Hazeltine with Special Olympic athletes -- and many PGA members volunteer their time in local programs. The USGA also has a P.J. Boatwright Jr. intern who serves as the tournament director for the annual Special Olympic national tournament.
The first Special Olympics event I covered was a soccer game, the highlight of which was a moment in the second half when one of the players fell hard to the ground and everyone on both teams rushed, not toward the net, but toward the fallen player to check on her safety. The overwhelming feeling I came away with was that those with special needs were placed among us as a reminder of how life should be lived: Joyously, compassionately, fairly and honestly.
One of the members of that first Special Olympics soccer team I watched asked me what I did. When I said I wrote about sports she asked what sports. When I said golf she laughed robustly, rolled her eyes and said, "Golf! That's not a sport. Golf! Give me a break."
She would tease me about that every time she saw me. When her team finished in second place and she received a silver medal she gave it to me, probably as a reminder that her jokes were just jokes. She no doubt had been on the receiving end of cruel humor in her life and wanted to make sure I knew the difference. Ah, if all were so kind. That medal hangs on the doorknob of my office, the first thing you see when you enter.
Eunice Kennedy Shriver was brought to Special Olympics in a very personal way. Her sister Rosemary had mild intellectual disabilities but since such individuals were shunned at that time decades ago she was given a lobotomy to control her behavior and, as a result, was institutionalized the rest of her life. Like the rest of her siblings, Eunice lived in regret of her parents' decision.
The Kennedy family kept Rosemary's condition from the public until Eunice, with the permission of her brother, President John Kennedy, wrote a magazine article on the matter in 1962. John Kennedy was assassinated a year later and another brother, Bobby, was killed in 1968, just months before Eunice introduced the first Special Olympic games in Chicago. No personal family tragedy ever stopped her from what she felt was her societal obligation.
There is in Eunice Kennedy Shriver a role model toward which all should strive in terms of recognizing individual obligation to public service. With her family's wealth, she could easily have done nothing with her life but lay on a beach somewhere. But that is not the Kennedy way.
And in a family of long public service and enormous personal sacrifice -- a President, two senators and three siblings killed in service to the nation -- Eunice may well be the Kennedy with the longest-lasting contribution to society -- a recognition that those with intellectual disabilities have rights, and among them is the right to be an athlete and to be treated with respect.
But what ultimately might be the most enduring legacy of Eunice Kennedy Shriver is not what she created and what her creation did for those with special needs, but what it did for the rest of us. The real heroes in this story are the Special Olympic athletes.
Eunice Kennedy Shriver would, on this day of her passing, be the first to say the story is not about her but about those she gave us the privilege of knowing. While the Special Olympic games make better the lives of those with intellectual disabilities, being exposed to Special Olympic athletes, getting to know them, makes better the lives of all of us, enriches our experience beyond measure.
I have never attended a Special Olympics competition at which I did not cry at some point. The tears, however, have never been out of sadness for those with special needs or out of pity for them. The tears have been in admiration for their spirit and in appreciation for their message. They have been tears of thanks for how they have made my life more full.
And the tears shed today are not so much out of sorrow for the passing of Eunice Kennedy Shriver but out of joy for what she left behind. Hers was a life well lived, and because of that millions with special needs have better lives. And because of that so do we all.