News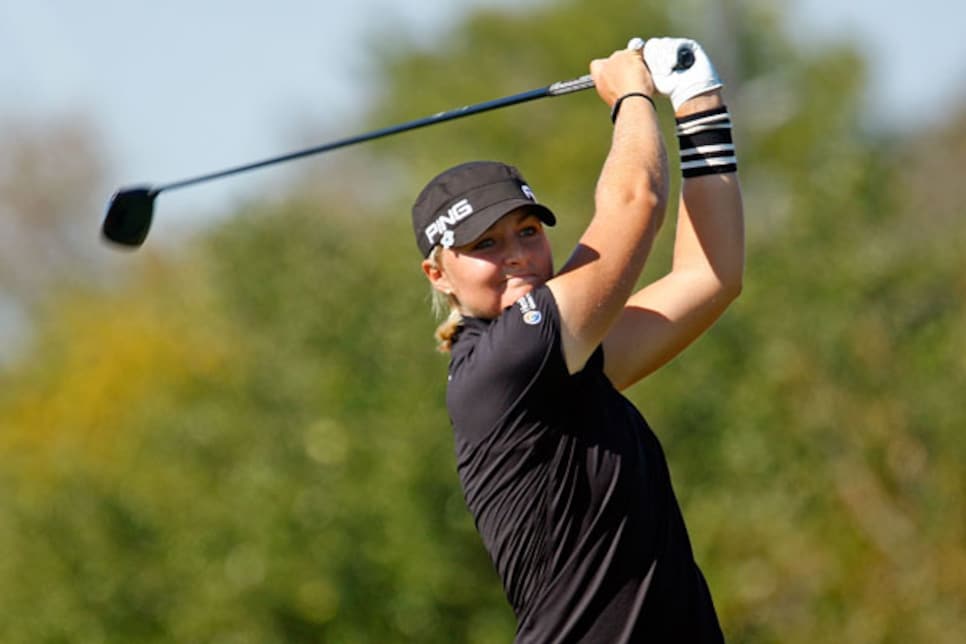 Think Annika Sorenstam, only six inches taller. The latest sensation from Sweden is Anna Nordqvist, a 6-foot blonde who Annika'd everyone to death at the McDonald's LPGA Championship in June for her first tour victory in just her fifth start. The two-time All-American at Arizona State hit 53 of 56 fairways -- including all 28 on the weekend -- on her way to a four-stroke victory at Bulle Rock in Havre de Grace, Md. Quite an accomplishment considering the pressure of playing in her first professional major.
As a junior player in Sweden, Nordqvist won a scholarship to spend a week with Sorenstam in the United States, and she is now part of the Annika Team that helps young players from Sweden make the transition from amateur to pro.
Says Sorenstam about Nordqvist: "She works hard, is methodical, professional and thinks about the long-term." Actually, that sounds like a description of Annika.
"I had a great time in college, but I wanted to play golf full-time," Nordqvist says about leaving ASU midway through her junior year. "I felt like my heart was telling me I was going to turn pro no matter how [LPGA Tour] Q school went."
Nordqvist didn't earn full status at Q school last December, a condition she remedied by winning the LPGA Championship. She now has a good chance to represent the European team as a captain's pick in the Solheim Cup Aug. 21-23 at Rich Harvest Farms in Sugar Grove, Ill.
There are other ways in which Nordqvist is similar to Sorenstam at age 22: She's a woman of few words, and she doesn't show a lot of emotion on the course.
An all-around athlete who played soccer, tennis and swam competitively for six years, Nordqvist says she settled on golf because "I could practice whenever I wanted, and I didn't have to depend on someone else." Again, sounds like Annika.