News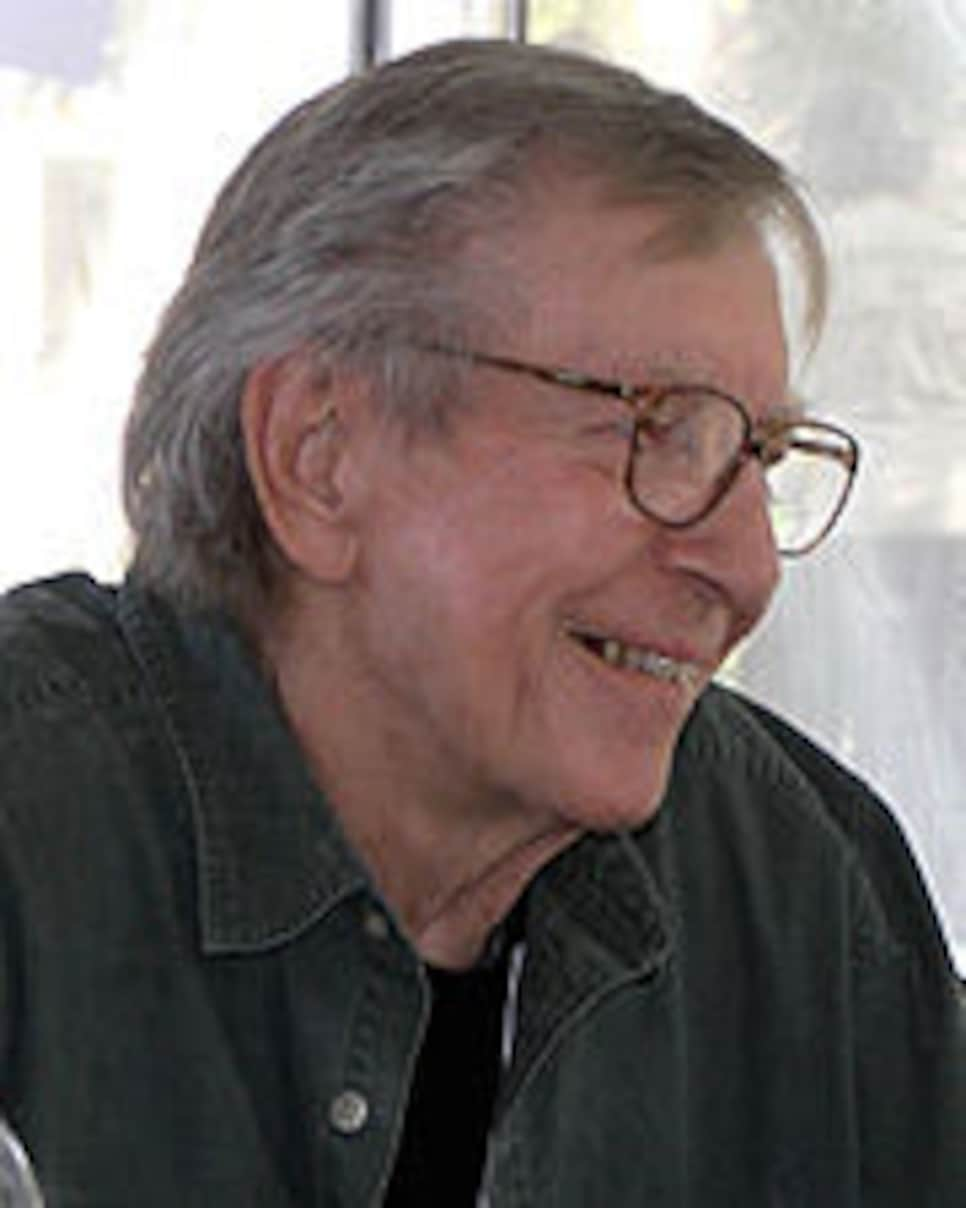 Bud Shrake's ability to capture Harvey Penick's voice was instrumental in their book's success.
When I talked with Bud Shrake in 2006, 14 years after the publication of Harvey Penick's Little Red Book: Lessons and Teachings from a Lifetime in Golf, the book had sold more than two million copies and been printed in 15 different languages. "The latest is in Chinese -- we just signed the contracts," Shrake said then. "It'll be coming out soon in China. Imagine, Harvey and Mao."
Most golf professionals (club pros) and professional golfers (tour pros) need help when they take their teaching from a practice tee to a book. For all his ability to connect with star pupils such as Ben Crenshaw and Tom Kite and average Joes alike, Harvey Penick, the late sage of Austin, Texas, was no exception. But when Penick asked Shrake, a legendary Texas journalist, author and screenwriter, to collaborate with him, nothing was lost in translation.
The slim volume, a masterful compilation of Penick's common-sense golf wisdom, soared to the publishing heights, becoming the best-selling sports book of all time. Shrake, who died today at age 77 after battling cancer, did for Penick's instruction what Penick did for his students' golf swings -- getting the most out of it not by trying to make it something it wasn't but enhancing what it was.
"The fact that Bud happened to come along was great because he captured my Dad the way he was," Penick's son Tinsley said a few years ago. "To me, writing 'That boy,' when Dad was talking about somebody 35 years old didn't sound right. It turned out that was the way to do it. That was the genius of the book, more than anything else."
There was more to Shrake's task than just capturing Penick's voice so adroitly. He had to craft and expand the old teacher's little instructional pearls -- which he had jotted down for decades in a red Scribbletex notebook -- into a book. "Would you help me get it in shape?" Penick asked Shrake in 1991 when he showed him his notebook. When I got a chance to look at a copy of the Scribbletex, just how important Shrake had been to the book's success was clear. The original notes were only a beginning.
Shrake interviewed Penick for a couple of weeks, which wasn't easy given that Penick was closing in on 90 and didn't hear well. Shrake decided to structure the book into short sections, as if Penick was telling stories on the tee. "I wanted it to be like eating peanuts," Shrake told Texas Monthly in 1993. "You read two or three chapters and you can't stop."
The down-to-earth teaching stood out in a golf world where instruction seemed to be getting more and more complicated and video analysis was becoming the norm. It was long on anecdotes, short on swing plane and positions. Shrake felt Harvey was a national treasure, and he treated Penick's material the way Penick treated his pupils.
"I think Harvey's teaching resonates because he was such a caring, good-hearted man, and he genuinely had the student's best interest in mind always," said Shrake, who did a couple of sequels with Penick. "I feel blessed Harvey wanted me to do his book with him. He waited until he was 88 years old, but he tapped into a great flowing of love when he finally did."
Although Little Red Book was Shrake's biggest hit, the Fort Worth native and former Sports Illustrated writer published 10 novels, including Blessed McGill and Limo, the latter with Dan Jenkins, his fellow iconic Texan and longtime friend. Shrake's most notable non-fiction work other than his collaborations with Penick was Willie: An Autobiography, about another Lone Star State pal, singer Willie Nelson.
"There isn't anybody you'll find who could say anything bad about him," Shrake's literary agent, Esther Newberg, told The Dallas Morning News. "And you don't find many people who have lived that long that you can say that about."
Much the same was said of Penick when he died in 1995. Indeed, it took two class acts to produce a golf book for the ages.
"There is an artfulness to holding the club that goes beyond the craft of gripping it," Penick writes in Little Red Book, which, in no small part because of Shrake, is as artful as a golf instruction book can be.