News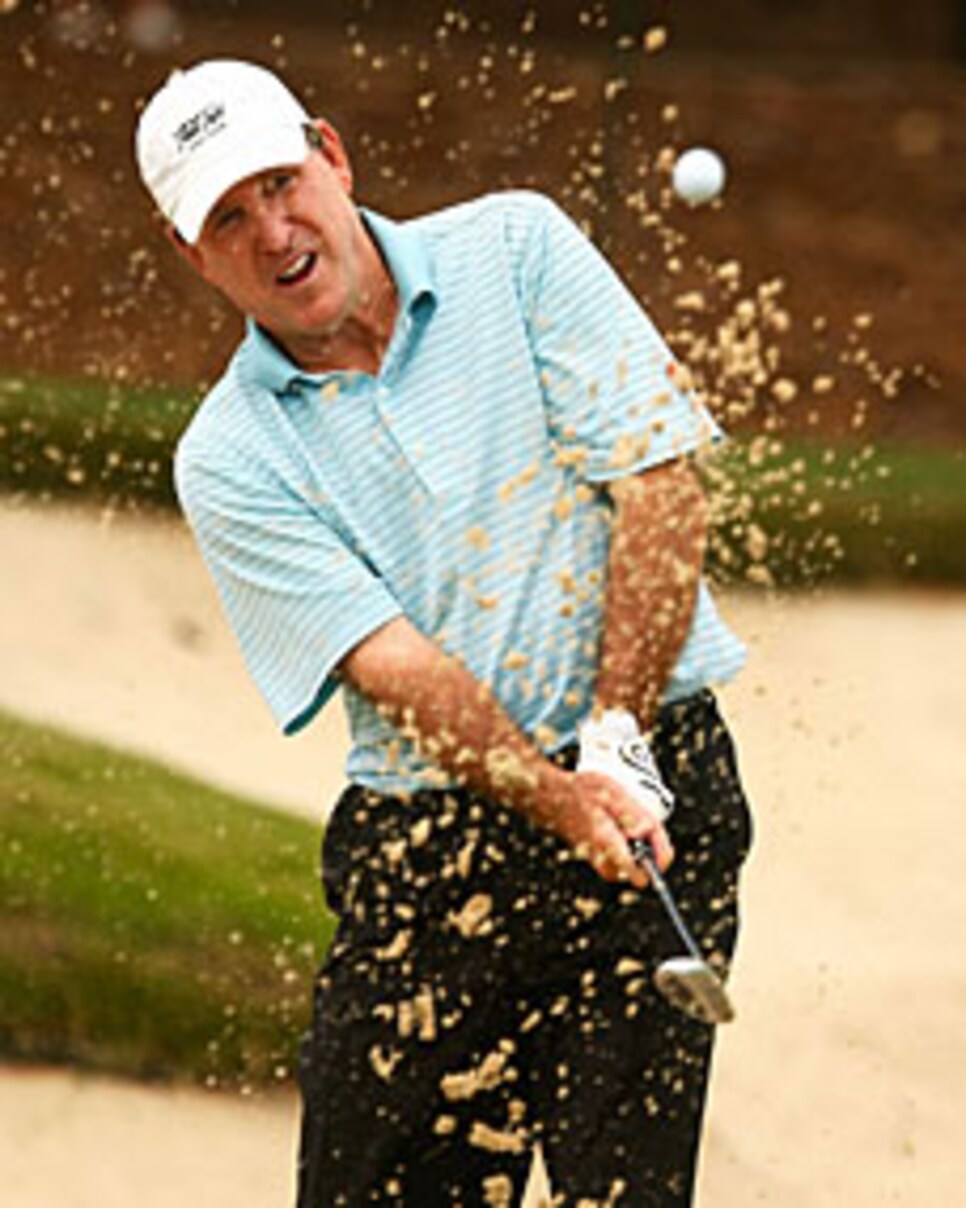 Gil Morgan's longevity can be attributed in large part to good health.
SONOMA, Calif. -- Gil Morgan shot a 70 in the first round of the Charles Schwab Cup Championship Thursday at Sonoma GC and made a little history in the process.
About a month past his 63rd birthday, Morgan is the oldest player to ever qualify for the event, the Champions Tour's season-ending tournament for the top 30 players on the money list, surpassing another fellow whose game aged well, Don January.
It is a footnote that leads to a larger story, a rather remarkable one when it comes to golf's second acts, a formidable record produced by an unassuming man who has a swing golfers a generation or two younger would love to possess.
While Hale Irwin (45 victories) and Lee Trevino (29) have the most wins in senior tour history, Morgan ranks third with 25 -- not to mention 27 runner-up finishes among 157 top-10s. If anyone ever eclipses Mike Fetchick as the oldest winner of a Champions Tour event, Morgan might be the most likely candidate. Despite fighting his putter, long the weakest part of his sturdy game, Morgan had three top-five finishes this season, including a T-5 at the Senior PGA Championship.
Thursday, if not for a double bogey at No. 5 and two missed six-footers on Nos 16 and 17, Morgan would have threatened the first-round lead held by Phil Blackmar and Jeff Sluman at six-under 66. "Turned a 65 into a 70," said Morgan, still delighted to be back in the Schwab field after failing to make it for the first time last year when he ranked 32nd on the money list.
If Morgan could bottle what has allowed him to keep chugging along, a lot of folks would buy it.
"One thing is, I've always stayed relatively healthy," he said. "We all have aches and pains, bad backs and bad elbows and necks and writst and shoulders. I've been able to play through those most of my carer. My fundamentals keep me going; I'm still able to hit decent shots and I still have my length. I work out a little bit more now in the offseason than I used to. I try to work out three or four times a week in the offseason. But I've been fortunate, too. Not many players have been able to main the length and flexibility that I have."
Morgan is playing with a wrap on his left wrist. He developed tendinitis after swinging a five-pound weight last fall in an attempt to maintain his power (something is working; he is ranked 16th in driving distance at 281.6 yards). "My overall strength is not as good as when I was younger," he said, "but I think my golfing muscles are better today. I've worked on my core the last few years, and that's what you need."
If you've followed golf at all over the last four decades you know Morgan is a non-practicing optometrist. His own vision isn't very good, which hasn't helped him on the greens. He wears contacts to correct his nearsightedness (plus 5.50 in the left eye, plus 2.75 in the right). "My putting mechanics are decent enough," he said, "but I don't read greens well. I'm not an aggressive person, and I don't hit a lot of putts hard enough. Combined with not reading enough break, it translates into missing putts on the low side. Everything looks a little flatter than it actually is. If I could have putted at a higher level, who knows what I would have done?"
Even though his putting hasn't been as good as the rest of his game, Morgan has won nearly $20 million as a senior in a career for which no retirment parties are on the immediate horizon.
"First year I played out here in Sonoma, in 2003, we we're waiting on a tee and I asked Gil how old he was," said David Eger. "He said, 'I'm 57, and I'm probably only going to play another year or so. That was six years ago. He's remarkable. He hits the ball very far. He's just a classy guy and always has been. Just goes to show that nice guys can finish first."
Morgan knows he isn't the golfer he was in 1997 and 1998, when he won six tournaments each season, but he isn't exactly struggling. "I'll have a bad round and tell my caddie, Mike, that I guess I need to quit," Morgan said. "The next day, I'll shoot 68 and it's fun again. I'm thinking one more year maybe. I'll be 64 at the end of next year. I may try to play one more year. Of course, I've been saying that for the last few years. At some point, if I really don't think I have a chance to win anymore, I'll hang it up."
There isn't much to suggest that moment will be sooner rather than later.
"When I came on this tour, I thought I would do OK," Morgan said, "but I didn't envision doing what I've done, all the wins and all the money. I think on the Champions Tour we play at a higher level than most people realize."
Morgan certainly has done his part to make that point.