News
Ogilvy Repeats At Kapalua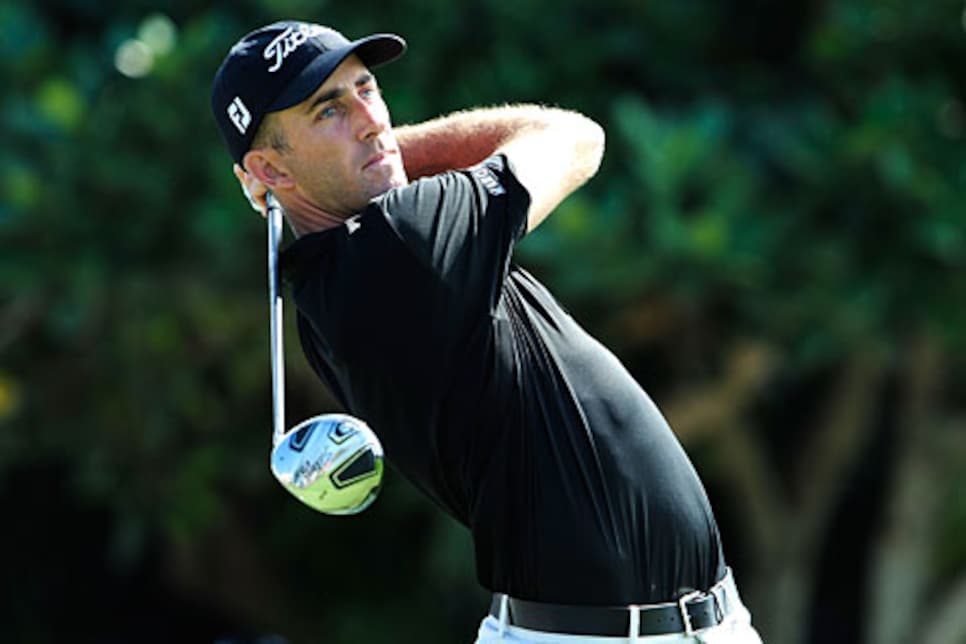 Ogilvy rallied from a two-shot deficit with 10 holes to play.
KAPALUA, Hawaii (AP) -- Whether he's running away from the field or chasing from behind, Geoff Ogilvy has found the secret to winning the season-opening SBS Championship at Kapalua.
A year after winning by six shots, Ogilvy rallied from a two-shot deficit with 10 holes to play with smart decisions and flawless golf for a 6-under 67 and a one-shot victory over Rory Sabbatini.
Ogilvy posted his eighth consecutive round in the 60s on the Plantation Course. He joined fellow Australian Stuart Appleby as the only repeat winners since this tournament moved to Kapalua in 1999, and he became only the seventh player in the 58 years of this winners-only tournament to win in consecutive years.
"We knew what we had to do," Ogilvy said. "I'd never been in that situation. I'm happy and excited to get it done. I needed to make birdies and I did."
Even though he trailed in the middle of his round, Ogilvy still had plenty of holes in front of him.
He played short of the par-4 14th, a 272-yard hole where most players were hitting driver, and pitched to 4 feet for birdie. And he took the outright lead with a 5-wood into 25 feet for a two-putt birdie on the 15th.
Sabbatini, who started the final round six shots behind, ran off five straight birdies on the back nine to seize the lead and closed with a 63. He couldn't reach the green on the 663-yard 18th in two, however, and missed a 10-foot birdie putt that ultimately cost him.
"I said to my caddie, 'We need to birdie the last two holes to have a chance,'" Sabbatini said. "The situation was you had to keep moving forward to put pressure on him. I had my opportunity, and unfortunately, it didn't pan out."
Ogilvy took two strong lines on the 17th for a par, then laid up on the 18th to take trouble of play on the left and closed with a par. He finished at 22-under 270 and moved back into the top 10 in the world with his seventh career PGA Tour victory.
It was his first win since the Match Play Championship last February. The trick now is for Ogilvy to keep this form throughout the year, and he hopes he can learn from mistakes a year ago when he tried too hard and practiced more than usual.
He is taking next week off before playing in Abu Dhabi, then returns home to Arizona where his wife is expecting their third child.