News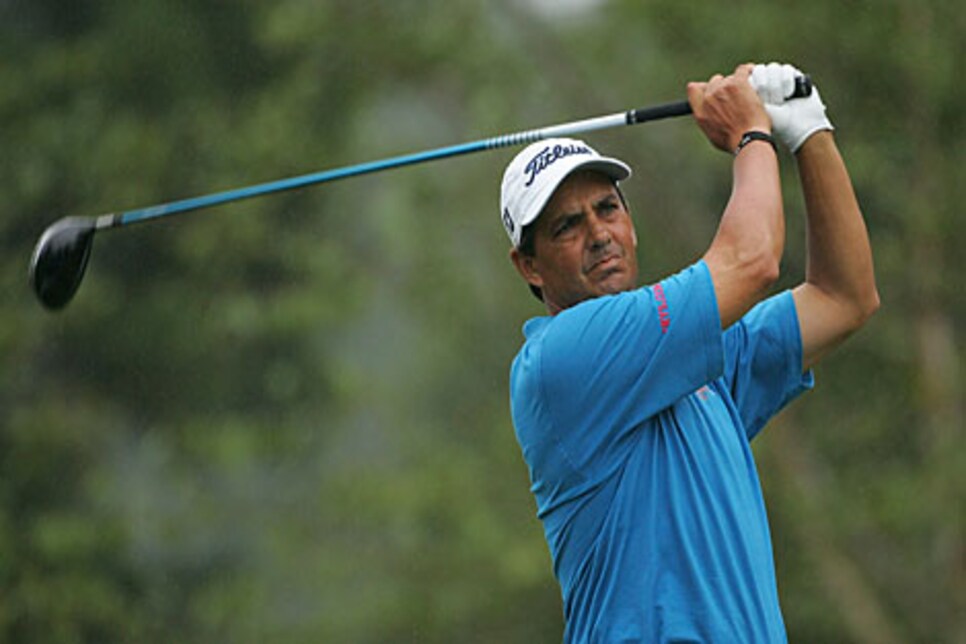 Tom Pernice Jr. is looking to become the 15th player to win in his Champions Tour debut.
CARY, N.C. (AP) -- Tom Pernice Jr. moved into position to become the 15th player to win his Champions Tour debut, shooting his second bogey-free 5-under 67 on Saturday to take a one-shot lead in the SAS Championship.
"If you're playing good, it doesn't matter what tour you're on," said Pernice, a two-time winner on the PGA Tour. "And everything's been pretty solid. All in all, I'm very thrilled."
Pernice is trying to become the third player this year to win in his debut, following Tom Lehman, who teamed with Bernhard Langer in the Liberty Mutual Legends, and Senior PGA winner Michael Allen. In the 2007 SAS, Mark Wiebe won his tour debut. Arnold Palmer, Jack Nicklaus and Gary Player also won in their first senior starts.
Dan Forsman and first-round co-leaders Denis Watson and Russ Cochran were tied for second at Prestonwood Country Club. Forsman shot a 68, and Watson and Cochran had 69s.
Cochran struggled with his iron play after birdieing the first two holes.
"I hit way too many weak iron shots," said Cochran, making only his 12th start on the 50-and-over tour. "But I got away with an awful lot. The good start on one and two helped because I had given it away by 10. From 11 on, I played pretty good."
Forsman and R.W. Eaks held a share of the lead late in the round until bogeys pushed them back. Forsman hit his tee shot on 16 into the water, but salvaged a bogey on the hole. He followed with a birdie on No. 17.
Eaks, who struggled with a back injury through much of the back nine, bogeyed the last hole for a 69, dropping him into a three-way tie for fifth with Nick Price (68) and Joey Sindelar (69), two strokes back at 8 under.
Fred Funk and Loren Roberts, who hold the top two spots in the Charles Schwab Cup points race, were tied for 29th at 3 under.
Pernice, who turned 50 this month, has struggled this year on the PGA Tour, missing the cut in 11 of 22 events. He has one top-10 finish - in the Bob Hope in January.
"I think there's still something left in the tank to compete against the best," said Pernice, who still wants to play a full PGA schedule next year.
But he also said he felt privileged to be among so many Hall of Famers at the SAS Championship.
"It's like a family out here," Pernice said of the Champions Tour. "The guys out here have been wonderful. It's a great experience to get such a warm welcome from the guys."